Port of Antwerp-Bruges launches first cycle lane made of recycled plastic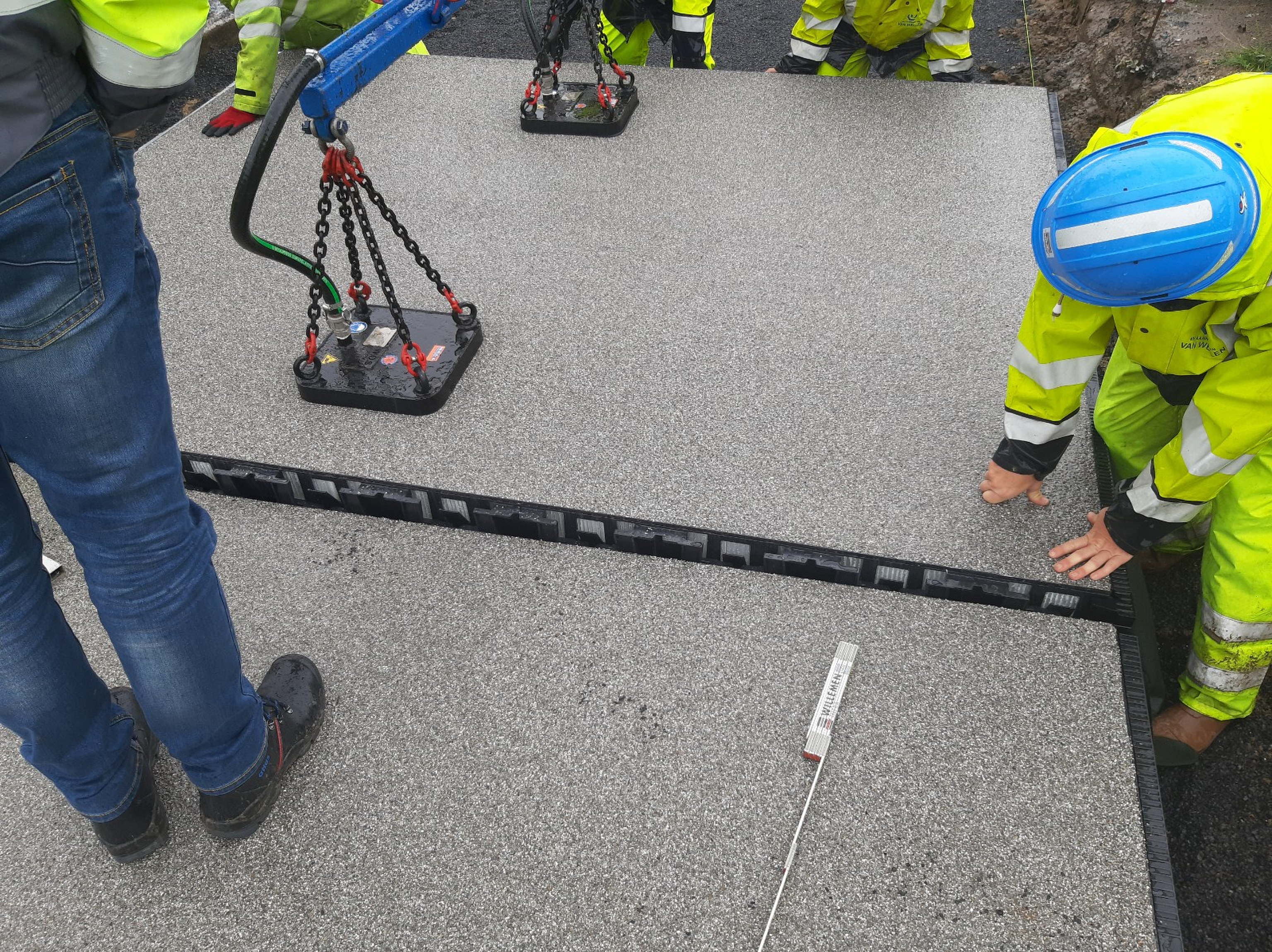 Belgium's first cycle path made using recycled plastic was inaugurated this Tuesday, 29 November, in the port of Antwerp-Bruges. "A first, which is part of our circular economy ambitions," informed the port authority, which is currently searching for techniques to achieve carbon neutrality.
This new development is 800 meters long, spread along the Zomerweg, on the right bank side of the port area of Antwerp. Its implementation is part of the international port's goal to be climate neutral by 2050. The first "75 metres of cycle path is equivalent to recycling about two million plastic coffee cups," remarked the port authority.
 "We would like to be the first world port to reconcile the economy, man and climate," highlighted Annick De Ridder, Vice-Mayor of the City of Antwerp and President of the board of directors of Port of Antwerp-Bruges.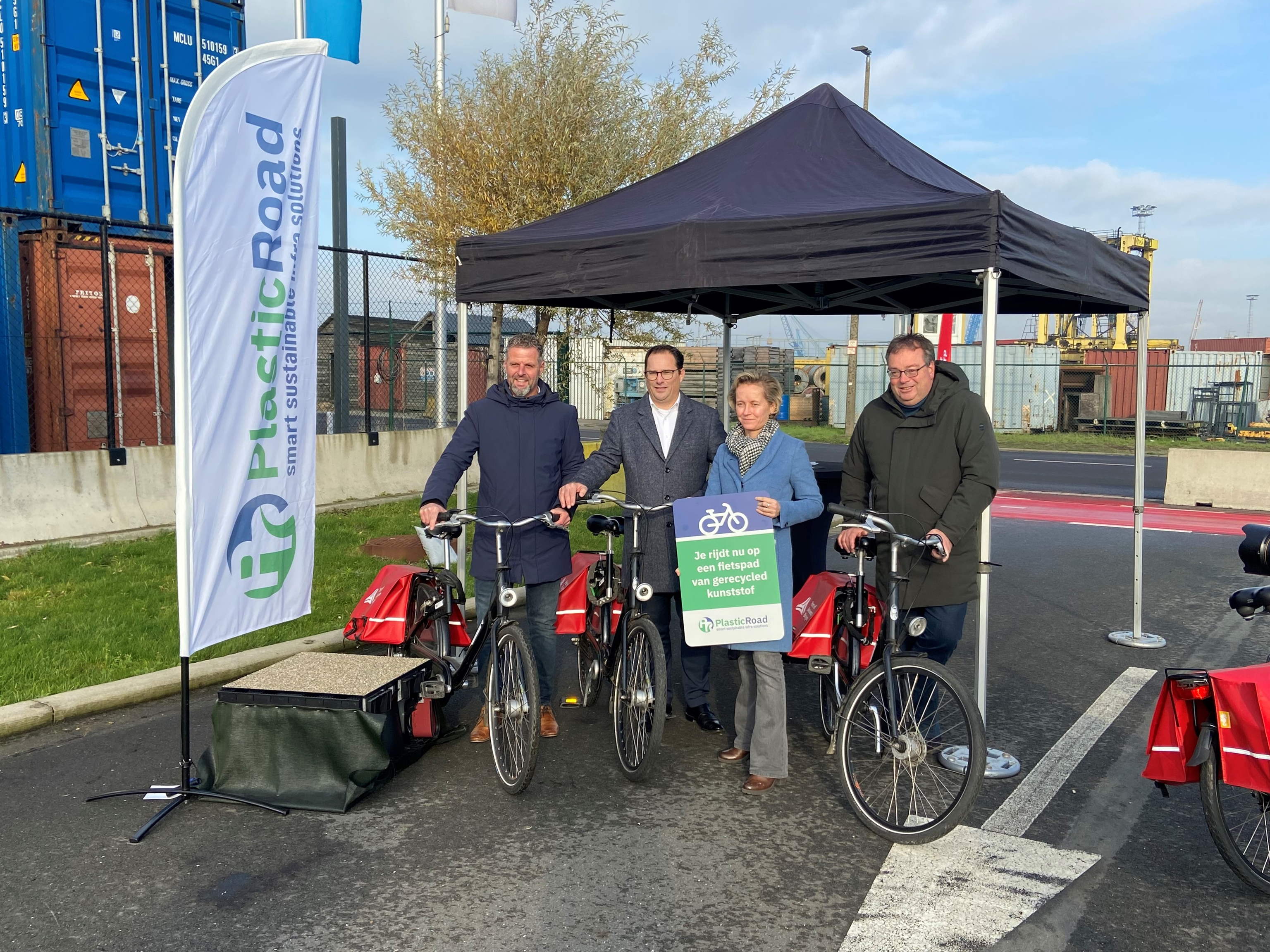 Water absorption and less CO2 production
The first part of the cycle path, developed by the Dutch company PlasticRoad BV, consists of elements made entirely of recycled plastics. "Compared to asphalt development, this corresponds to an 82% reduction in CO2 emissions," said the port authority. "Thanks to the buffer zones, water infiltration can be delayed, and large flows more easily spread out, which ensures better water management," the port authority explains.
The rest of the cycle path consists of a mixture of asphalt and plastic waste, developed by the Scottish company MacRebur. "The plastic is crushed into small pellets, which replace 6% of bitumen, a major component of asphalt. This reduces the need for fossil fuels and reduces CO₂ emissions," explains the port of Antwerp-Bruges. The mix also improves deformation resistance and increases the stiffness of the asphalt, suitable for heavy loads.
"As a world port, we want to play a pioneering role in the transition to a circular and climate-neutral economy," concluded Rob Smeets, COO Port of Antwerp-Bruges.
(VIV)
#FlandersNewsService | Belgium's first cycle path made using recycled plastic, inaugurated this Tuesday, 29 November, in the port of Antwerp-Bruges. © HANDOUT PORT OF ANTWERP-BRUGES