Port of Antwerp-Bruges becomes foundational member of green hydrogen project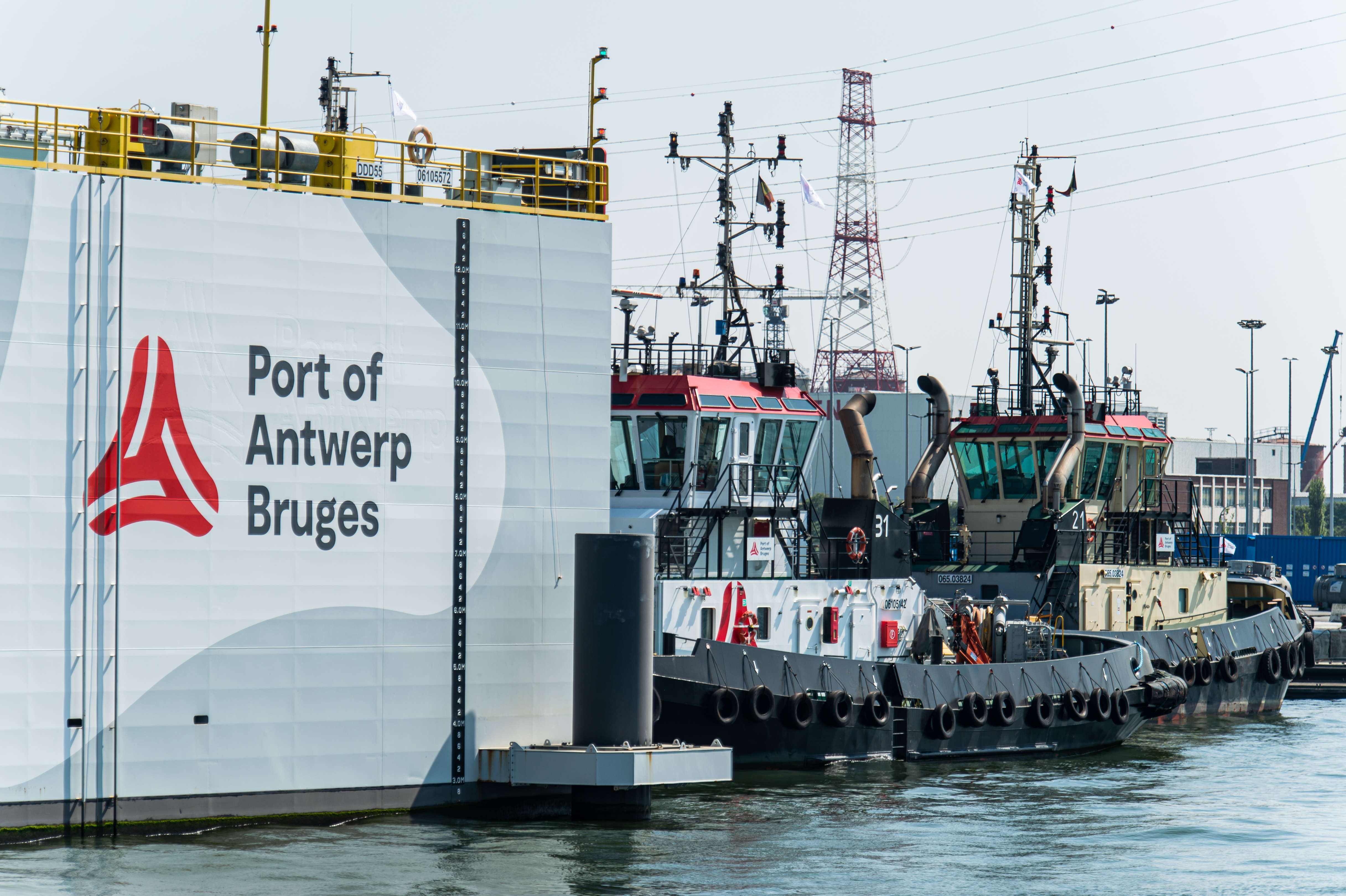 By becoming a member of the German H2Global foundation, Port of Antwerp-Bruges confirms its ambition to become a hub for energy transition with green hydrogen. The port's membership of H2Global came about with the support of the government of Flanders. 
The German H2Global foundation aims to make green hydrogen profitable and has an auction mechanism for hydrogen: a subsidiary of the foundation acts as an intermediary and auctions hydrogen at the lowest possible price. The foundation then sells the hydrogen in Europe to the highest bidder. The German government compensates on top of this. 
"The position of the port as an energy and raw materials hub, in the chemical cluster and in the logistics chain, is crucial for accelerating the market development of green hydrogen", says the Port Authority. CEO Jacques Vandermeiren is still aiming for climate neutrality by 2050. "Our involvement in H2Global is meant to give an impulse to the market development", says the CEO. 
According to Markus Exenberger, CEO of H2Global, the accession of the Belgian port is a sign that H2Global is a "joint European and a global effort." Flemish minister for Innovation Jo Brouns added that sustainable hydrogen is essential for the future of the industry. "But Flanders and Belgium are too small to produce all our own hydrogen ourselves, so we always have to look at import. That's why it's important for the port, as a Flemish industrial cluster, to have a role in H2Global in order to participate with Flanders in this sustainable story."
The port of Antwerp-Bruges was already in a so-called "hydrogen import coalition" with five major industrial players and public stakeholders. In it the port focuses on projects that shape the production, transport and storage of hydrogen. In the coming years, the port will develop several hydrogen projects in Chile and Oman.
The plans for importing green hydrogen from countries with more solar energy are becoming more and more concrete. The first production of green hydrogen in Antwerp should start in 2023. From 2025-2027 large volumes of green molecules should come in from overseas. 
(TOM)
#FlandersNewsService
© BELGA PHOTO JONAS ROOSENS