Pope Francis visits Hungary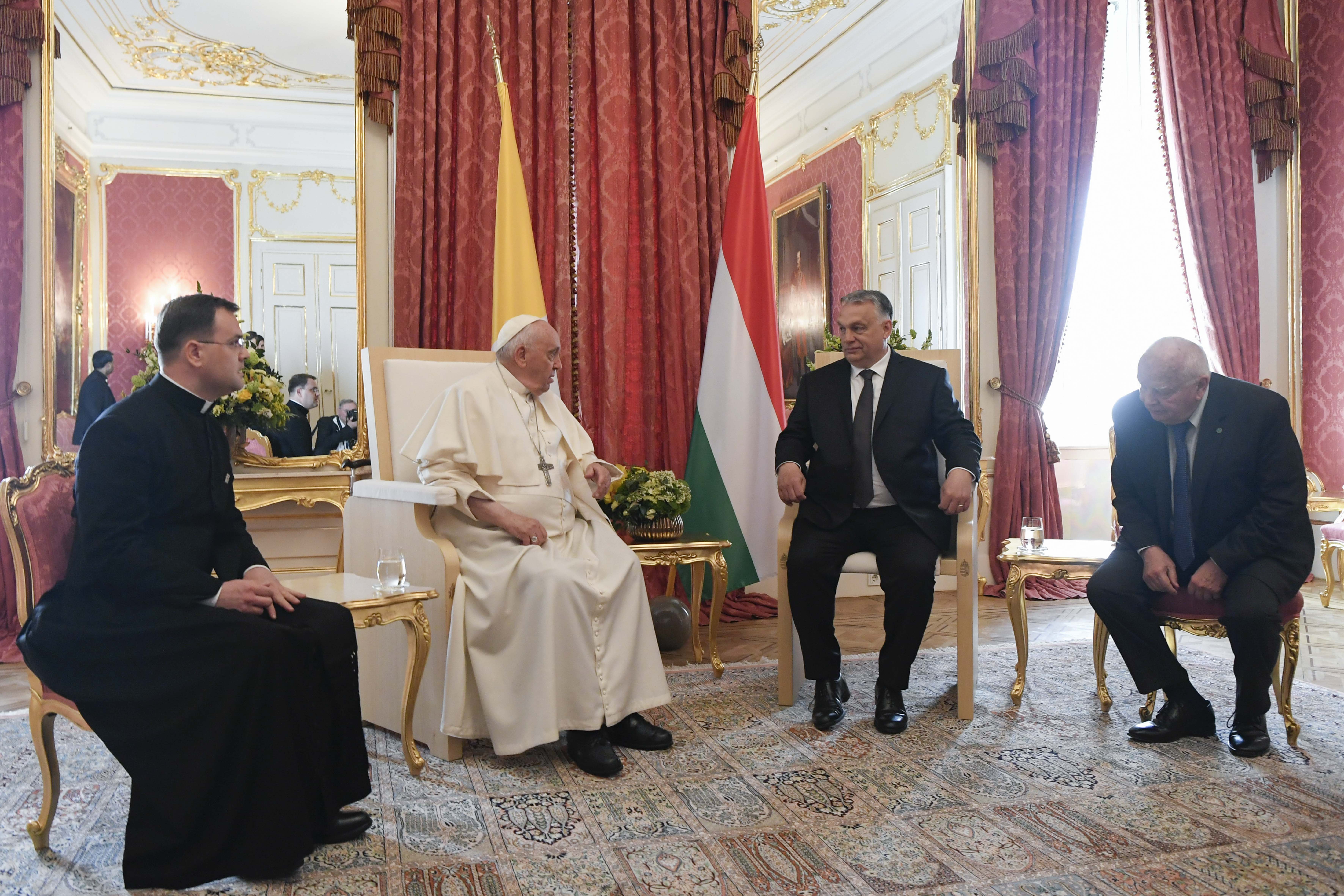 Pope Francis landed in Hungary on Friday morning for a three-day visit. During his time in the country, he will speak to Ukrainian refugees and meet prime minister Viktor Orbán.
This is the Pope's first trip since he was hospitalised a month ago, when he spent three days in hospital due to respiratory problems caused by bronchitis. He then led mass during the traditional Easter celebration to 45,000 parishioners. He was welcomed by applause at the airport when he made his way on foot rather than in a wheelchair.
As well as the conference with Orbán, the Pope's agenda includes a meeting with president Katalin Novak at the Sándor Palace in Budapest, and his first speech is scheduled for midday in the former Carmelite convent.
This is the Pope's second visit to Hungary. His first was in 2021. It is the first time he has visited a country adjacent to the war zone since Russia's invasion of Ukraine. He described his visit as a "journey to the centre of Europe, over which the icy winds of war continue to blow".
Pope Francis talks to Viktor Orbán at the Sándor Palace in Budapest © SIPA USA