Pope Francis appoints 21 new cardinals, including Belgian Luc Van Looy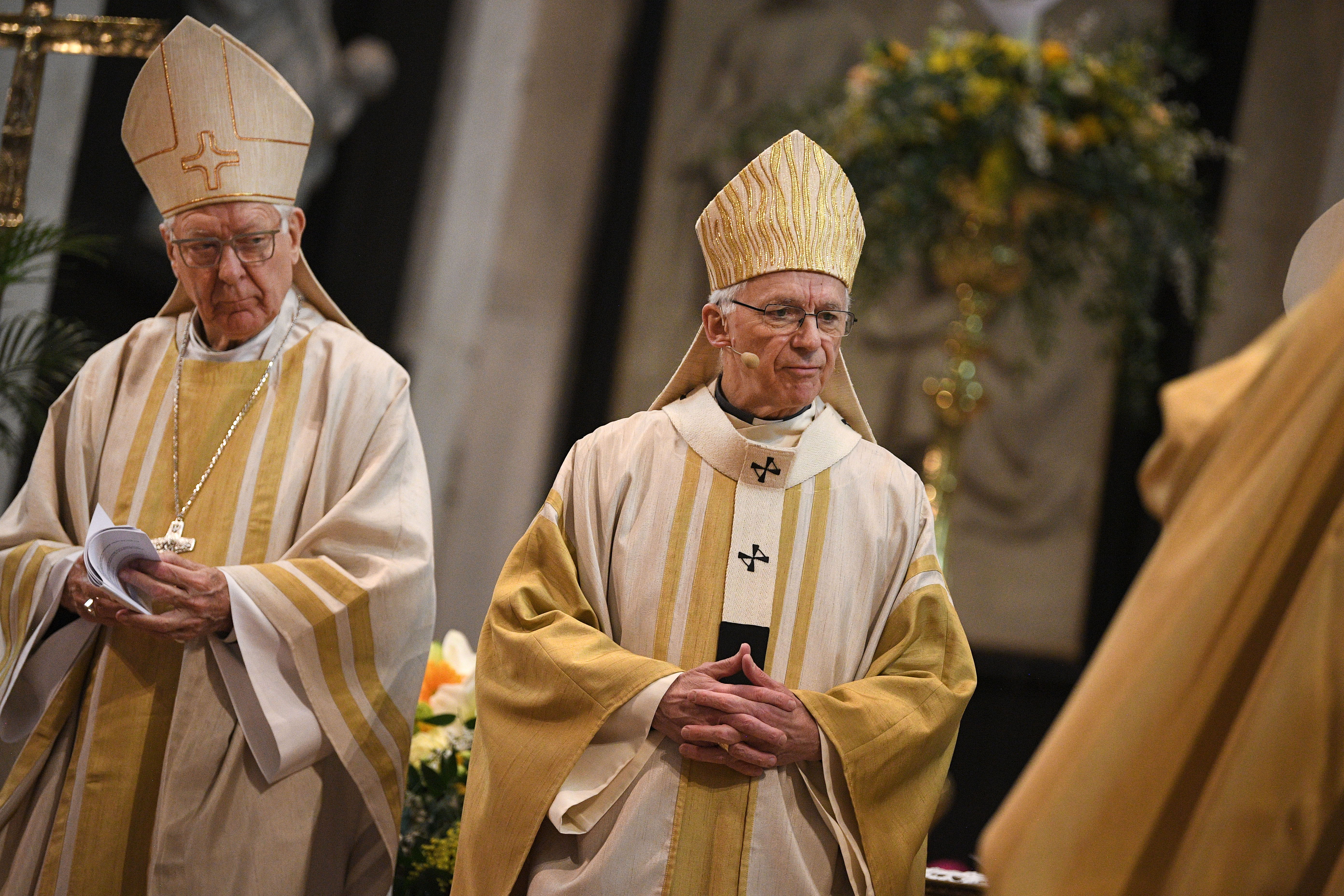 Pope Francis announced the appointment of 21 new cardinals of the Roman Catholic Church on Sunday. Among them is the Belgian Luc Van Looy, the former Bishop of Ghent.
That is what the Catholic news site 'Vatican News' writes. The clergymen will be officially sworn in on 27 August. With their appointment, a new mark is put on the future of the Church.
Of the 21 new cardinals, 16 are under the age of 80. This means that they can vote on the succession of Pope Francis, after his death or resignation.Cardinals are the second highest-ranking churchmen after the Pope.
At present, the Roman Catholic Church has 208 cardinals, 117 of whom have the right to vote. The last time the Pope swore in new cardinals was in November 2020.
(AHU)
#FlandersNewsService
© BELGA PHOTO YORICK JANSENS - outgoing Bishop of Gent Lucas Luc Van Looy and Archbishop Jozef De Kesel pictured during the ordination and installation of the new bishop of Gent, Sunday 23 February 2020 at the Sint-Baafskathedraal cathedral in Gent. Orval abbey abbot Van Hecke will succeed Van Looy.