Police summoned for use of force at demonstration against police brutality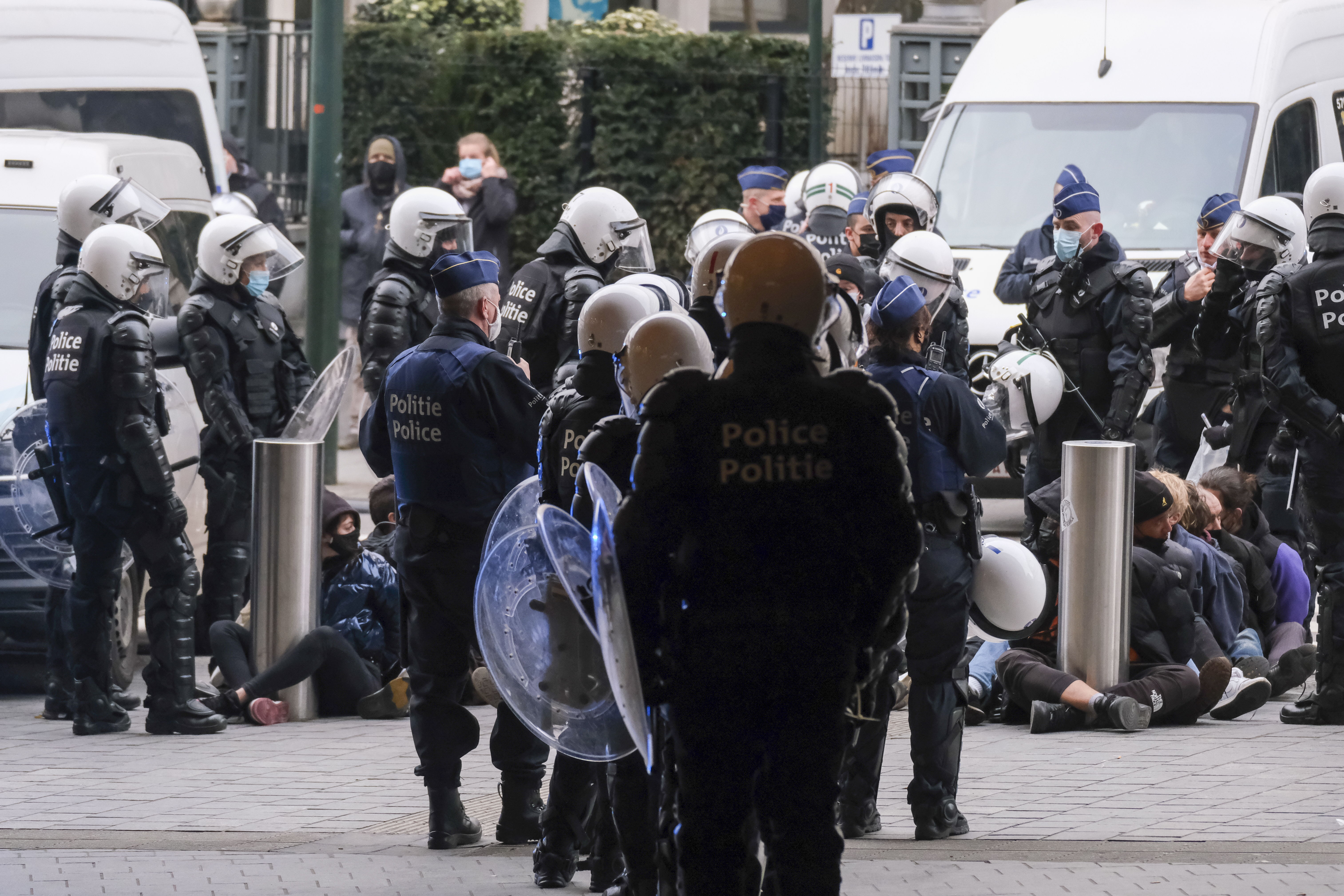 Eleven young people and the Ligue des droits humains, the French-speaking counterpart of the Flemish League for Human Rights, are going to file a civil claim against the police, the Belgian state and Philippe Close, the mayor of Brussels, for the use of police violence at a demonstration against police brutality day after day two years ago. This is what De Standaard, Het Belang van Limburg and La Libre Belgique write on Tuesday.
On 24 January 2021, some 20 organisations organised a demonstration against 'class justice' at Brussels' Mont des Arts. They wanted to express their dissatisfaction with a whole series of incidents in which the police and judiciary had allegedly acted wrongly or too heavy-handedly.
The demonstration was not permitted, but the Brussels police allowed it to stand for about an hour. Afterwards, when some attendees refused to leave the area and some seemed to be preparing to riot, confrontations with police and arrests ensued.
In the aftermath of the 'demonstration against class justice and police brutality', stories of severe police violence emerged. An internal investigation was launched in the Brussels Capital/Elsene police zone. The public prosecutor's office and the Comité P, which is responsible for ensuring the overall functioning of the Belgian police forces and the uniform and correct handling of complaints, also opened an investigation.
Victims not heard
Nevertheless, two years later, some victims find that they are still not heard. Therefore, together with the Ligue des droits humains, they filed a civil claim with the Brussels Court of First Instance.
"This lawsuit seeks compensation for damages suffered as a result of various cases of abuse, including ethnic profiling, the use of circling techniques and mistreatment in cells," a press release stated.
In the encircling technique, protesters are entirely cut off from their surroundings. The technique is illegal in France and is also being curbed by the European Court in our country. However, there is no legal framework for it.
The victims intend to set a legal precedent to avoid similar abuses in the future.
Illustration shows lots of police forces and people having an administrative arrestation in marge of a demonstration called Stop the class justice, stop the racist justice to denounce the lack of reaction of justice and the government after physical, psychological and or economical violences towards women and all minorities, Sunday 24 January 2021, in Brussels.
© BELGA PHOTO NICOLAS MAETERLINCK