Police arrest suspected drug smugglers at Brussels Airport, including two employees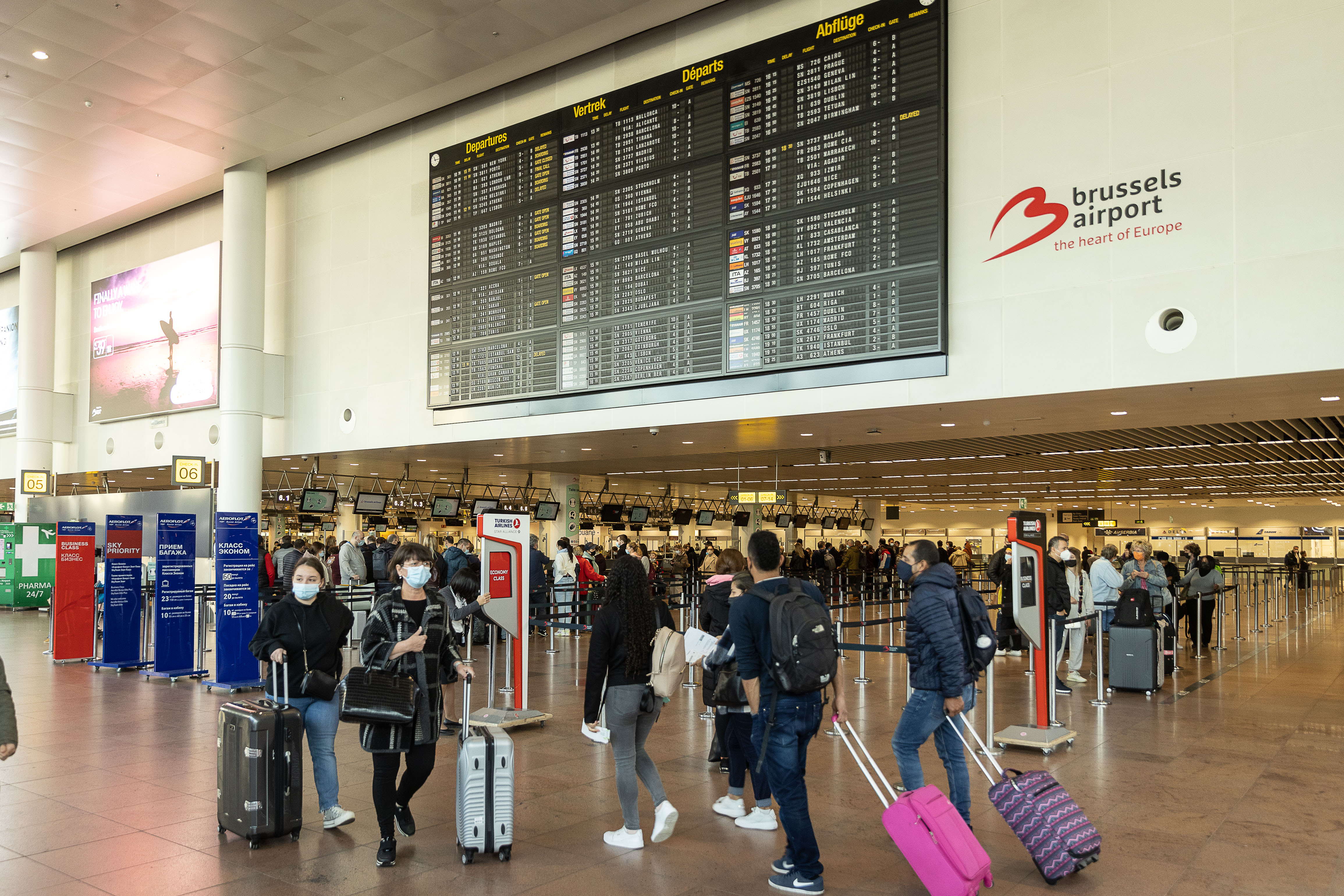 Belgian police arrested five people suspected of smuggling drugs through Brussels Airport on Tuesday, including two airport employees. Police were also able to seize 120 kilograms of cocaine, with a street value of €6 million, in addition to considerable sums of cash, reported the Halle-Vilvoorde public prosecutor's office on Thursday.
"Two airport employees attracted the attention of the police due to their suspicious behaviour at the airport," said prosecutor's spokesperson Carol Vercarre. "Investigations quickly revealed that the two were part of a criminal organisation active in drug smuggling from Africa."
The gang always worked the same way. On flights from the Gambian capital Banjul, several suitcases containing drugs were hidden among the luggage. The two airport employees were responsible for removing these suitcases from the plane. Then one of them took the suitcases away to hand them over to other gang members outside the airport building.
"Last Tuesday, a flight was scheduled from Banjul, at which point the police decided to observe the suspects," the prosecutor's office continued. "Although the two employees were not scheduled to work at that time, they did appear to be present at the airport when the flight landed. They retrieved several suitcases from the plane, after which one of them left the airport with these suitcases. A few kilometres away, he was met by three cars and the suitcases were loaded into these cars."
120 kilograms of cocaine
At that point, the police decided to intervene. Three suitcases were found with a total of about 120 kilograms of cocaine. Five people were arrested, including two airport employees. Several searches of the suspects' homes followed, where significant sums of cash were also seized. All five suspects were placed under arrest. Four of the five have Belgian nationality, one has Surinamese nationality.
"This is a typical example of 'airport crime', where airport employees or companies at an airport are enlisted for criminal activities," said another prosecutor's spokesman. "Tackling this phenomenon is one of the absolute priorities of the new security plan for Brussels Airport. This successful action is part of the close cooperation between the security services and the airport operator in the fight against this form of crime."
BELGA PHOTO JAMES ARTHUR GEKIERE