Plane spotters take to the runway at Brussels Airport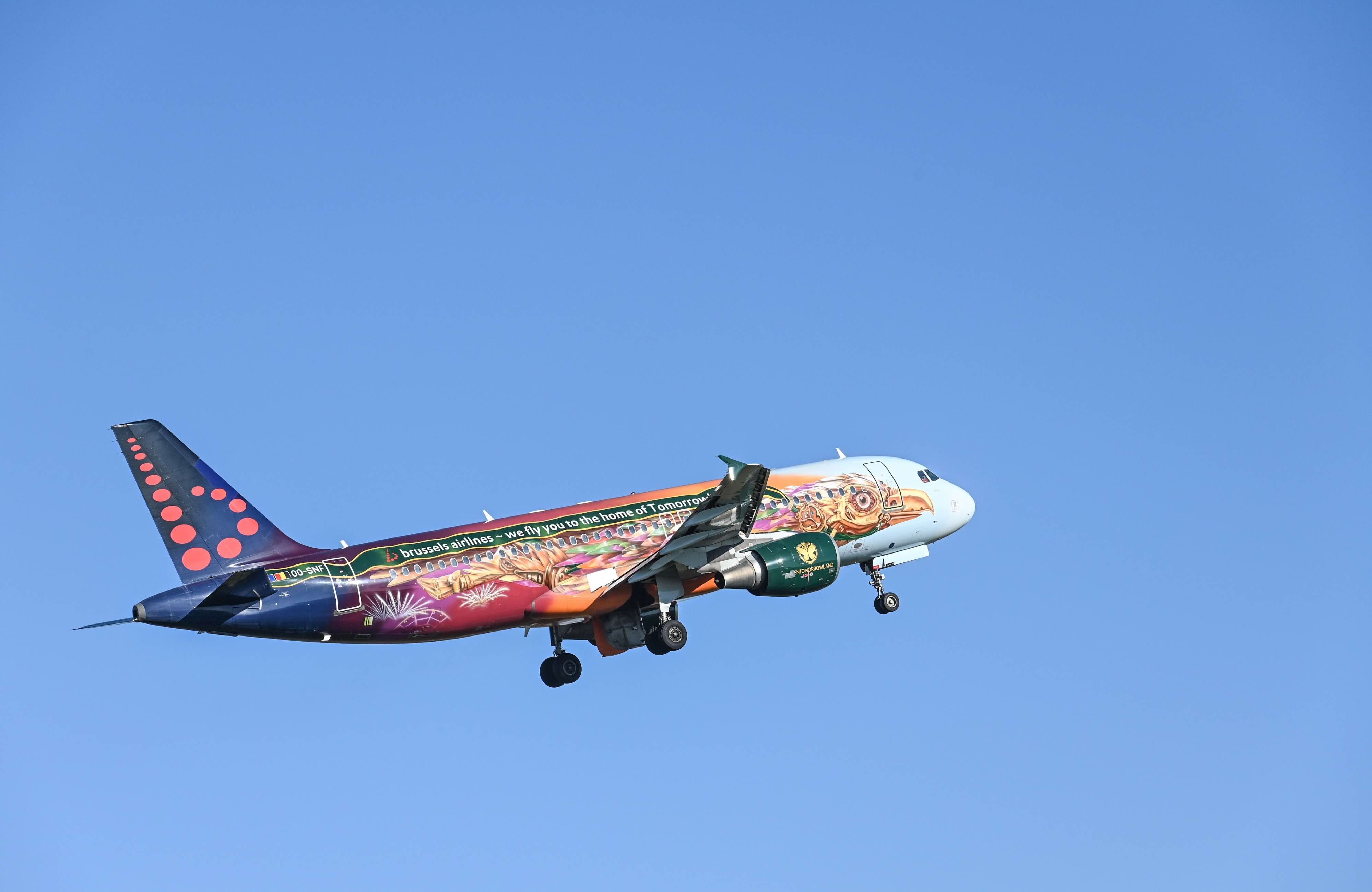 A group of plane spotters were allowed on to the runway at Brussels Airport to watch aircraft taking off on Tuesday. Spotters' Day also allowed them to tour the fire station and watch cargo operations taking place.
Dozens of enthusiasts come to the airport every day to record and take pictures of planes. Since 2018 there have been two platforms offering a view of the runways, but this week a chosen few were able to take photos from the runway itself.
The airport whittled down 400 applicants to a selection of 20 people. "I jumped for joy when I got the mail that I would be there," said one of the group, Rico Valkenborgh. "To be able to see those huge birds take to the skies from so close, it's just amazing."
Several airlines responded to the airport's request to deploy decorated planes for the day: they included Brussels Airlines planes carrying images of Tintin, Tomorrowland, the Smurfs and Bruegel. Other operators including Vueling, DHL and Ethiopian Airlines also had special livery models take off or land in front of the photographers. 
"They are aviation ambassadors," airport spokesperson Ihsane Chioua Lekhli said of the spotters. "They take great photos, post them on social media and support the airport and the airlines. To honour them, we wanted to offer them this opportunity."
© BELPRESS / BELGA VIDEO MAARTEN WEYNANTS