"People's lives are at stake," says Belgian Justice minister on treaty with Iran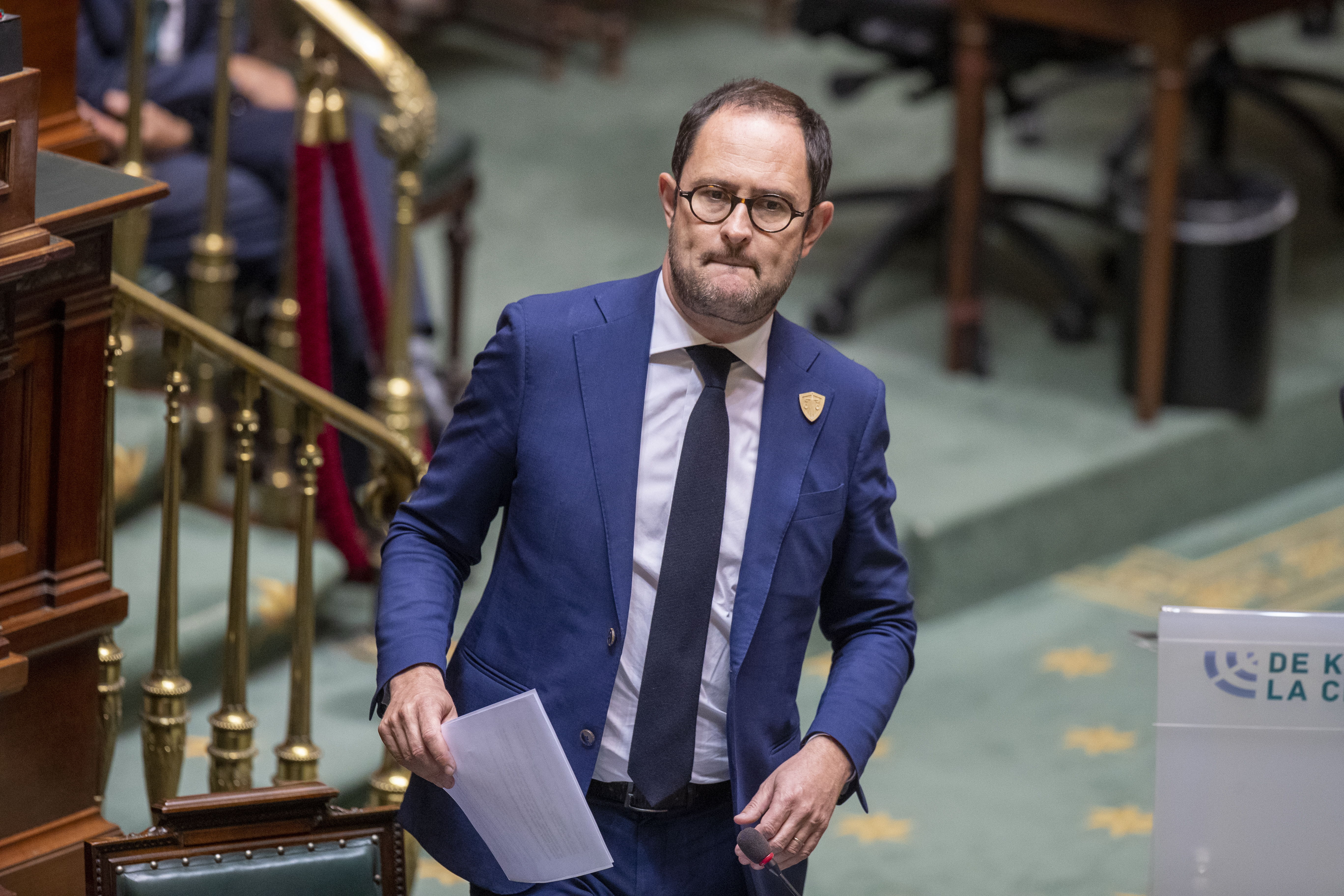 The draft of a Belgo-Iranian treaty is urgently debated this Tuesday in Belgium's Federal Parliament, in the House of Representatives' Foreign Relations Committee.
"All trips to Iran are strongly discouraged", the Belgian Foreign Affairs states meanwhile. "Belgian nationals should be aware of the risk of interrogations and arbitrary arrests."
"People's lives are at stake. Those are not my words, those are the words of the security services," said Justice Minister Vincent Van Quickenborne (Open Vld), defending the treaty that Belgium has signed with Iran on the extradition of convicts. 
Some consider that the law text, signed on March 11, was concluded to get VUB professor Ahmadreza Djalali, sentenced to death in 2017, out of his Iranian cell. The minister also quoted the case of a Belgian citizen who was arrested this year.
NGO employee Olivier Vandecasteele has been in Iranian cell since February 24 without motive. Since then, he has been in Evin's prison, "under very difficult circumstances". Neither the Belgian authorities nor his loved ones have been given a reason for the "arbitrary" detention. 
Olivier Vandecasteele is in total isolation in prison. The family had contact with him once, but he has no contact with his Iranian lawyers. Due to the poor diet, he has lost a lot of weight and has health problems, the family said. "He has made a significant contribution to the success of development missions and access to basic health care for the Afghan people immigrating to Iran," his family said in a statement.
The agreement with Iran could allow the release of VUB professor Ahmadreza Djalali. The Swedish-Iranian professor invited to the VUB would then be exchanged for the Iranian diplomat Assadollah Assadi, who was sentenced to twenty years in prison in Antwerp last year as the main instigator of the planned terrorist attack in Villepinte, near Paris. 
The attack aimed a gathering of the Iranian opposition. It was foiled in extremis by the police and justice services of Belgium, France and Germany, with the arrest in Woluwé-Saint-Pierre on June 30, 2018 of a Belgian couple of Iranian origin in possession of explosives and a detonator.
(VIV)
#FlandersNewsService
© BELGA PHOTO (NICOLAS MAETERLINCK) Justice Minister Vincent Van Quickenborne pictured during a plenary session of the Chamber at the Federal Parliament in Brussels