Pelé dies and leaves a mark on Belgium with Lukaku, Scharbeek and the iconic bicycle kick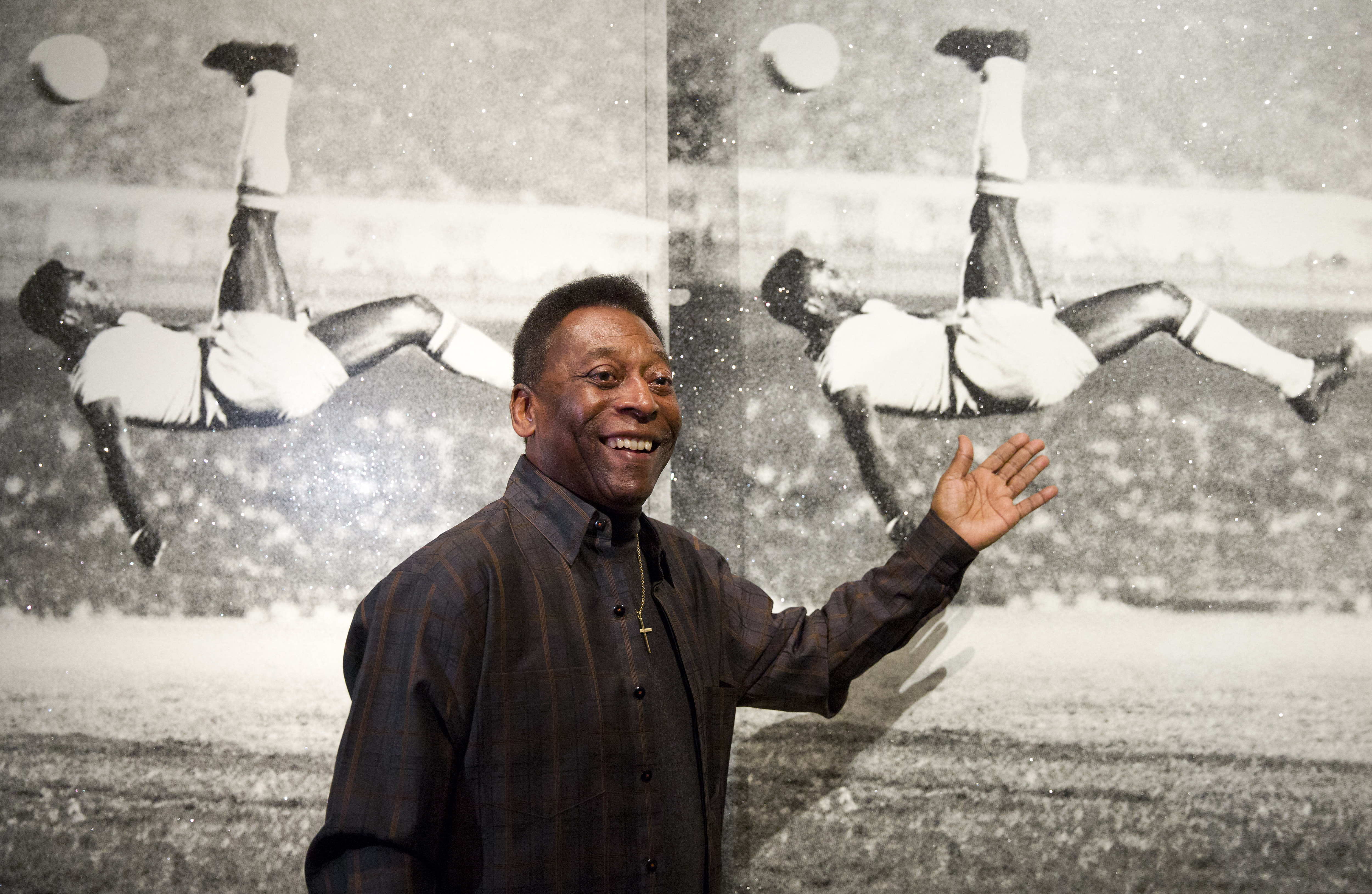 The King is dead. The Brazilian king of football, Pelé, died this Thursday, 29 December, at the age of 82 in São Paulo, Brazil. He left his mark on world football and on Belgium. Recently, Pelé followed in social media the Belgian player Romelu Lukaku, who can boast of being the only Belgian followed by King Pelé himself.
Bicycle kick
Other moments in football history link Pelé to Belgium. In 1963, Pelé's Brazil faced Paul Van Himst's Belgium and lost by 5 to 1. At the time, the Belgians used the concepts of pentathlete Raoul Mollet and annihilated the Brazilian team with their physical preparation.
In 1965, Pelé wanted a rematch. And it was in the game against Belgium at Maracanã stadium in Rio de Janeiro that Pelé left his mark in the history of football, performing an iconic kick with the perfect bicycle movement. And he got his rematch, with Brazil beating Belgium by 5 to 0.
"The bicycle kick is not easy to do. I scored 1,283 goals, and only two or three were bicycle kicks," recalled Pelé at his book "Why Soccer Matters".
Brasil 5x0 Bélgica - 02/06/1965 - O movimento da bicicleta perfeita
02/06/1965 - Brasil 5x0 Bélgica Local: Maracanã -- Rio de Janeiro Data: 02/06/1965 -- 4ª feira Competição: Amistoso Renda: Cr$ 163.783.740,00 (Recorde Brasileiro) Público: 102.196 Árbitro: Alberto Tejada (PER) Auxiliares: Carlos Rivero (PER) e Arturo Yamasaki (PER) Gols: Pelé 49', Pelé 63', Pelé 71', Flávio 73' e Rinaldo (f) 78' BRASIL: Waldir; Djalma Santos, Belline, Orlando Peçanha e Rildo; Dudu e Ademir da Guia; Garrincha, Flávio, Pelé e Rinaldo. Técnico: Vicente Feola Bélgica: Jean Nicolay; George Heylens, Jean Plaskie, Albert Sulon e Pierre Hanon; Yves Baré e Gérard Sulon; Léon Semmeling, Jacky Stockman, Roger Claessen e Frits Vanden Boer. Técnicos: Constant Vanden Stock e Artur Ceuleers Créditos de Ficha: Guilherme Nascimento
YouTube
Fighting against drugs
In 1992, Pelé came to Belgium to participate in social actions in Schaerbeek, Brussels. "Just talking about it again today, I have goosebumps", told Belgian media RTBF Jean-Pierre Van Gorp, former alderman of Youth at the beginning of the 90s.
In 1989, Van Gorp invited Pelé, who by then had won three football world cups, to talk to teenagers in Brussels. In Schaerbeek, on the edge of the Josaphat park, Pelé and the Brussels officials arrived in five cars. "I start asking him if he would agree to sponsor my action 'Yes to Sport, no to Drugs'. He smiles at me and accepts", recalls Van Gorp.
The former alderman remembers that the young people stopped playing. "Then, just after me, Pelé, who is all smiles, goes towards them. The kids think they're dreaming. Imagine Pelé who arrives, as if by magic, on their football field in Schaerbeek!", recalls Van Gorp. The king is dead, but long live the Brazilian king of football in those Belgian memories.
(VIV)
Pele poses in front of a painting entitled "Pele, Bicycle Kick" by artist Russell Young, based on the photo by Alberto Ferreira, during a press preview to promote the exhibition "Pele: Art, Life, Football" in London on September 22, 2015. © BELGA PHOTO (Justin TALLIS / AFP)