Parliamentary committee calls for focus on LGBTQI+ rights during Belgian EU Presidency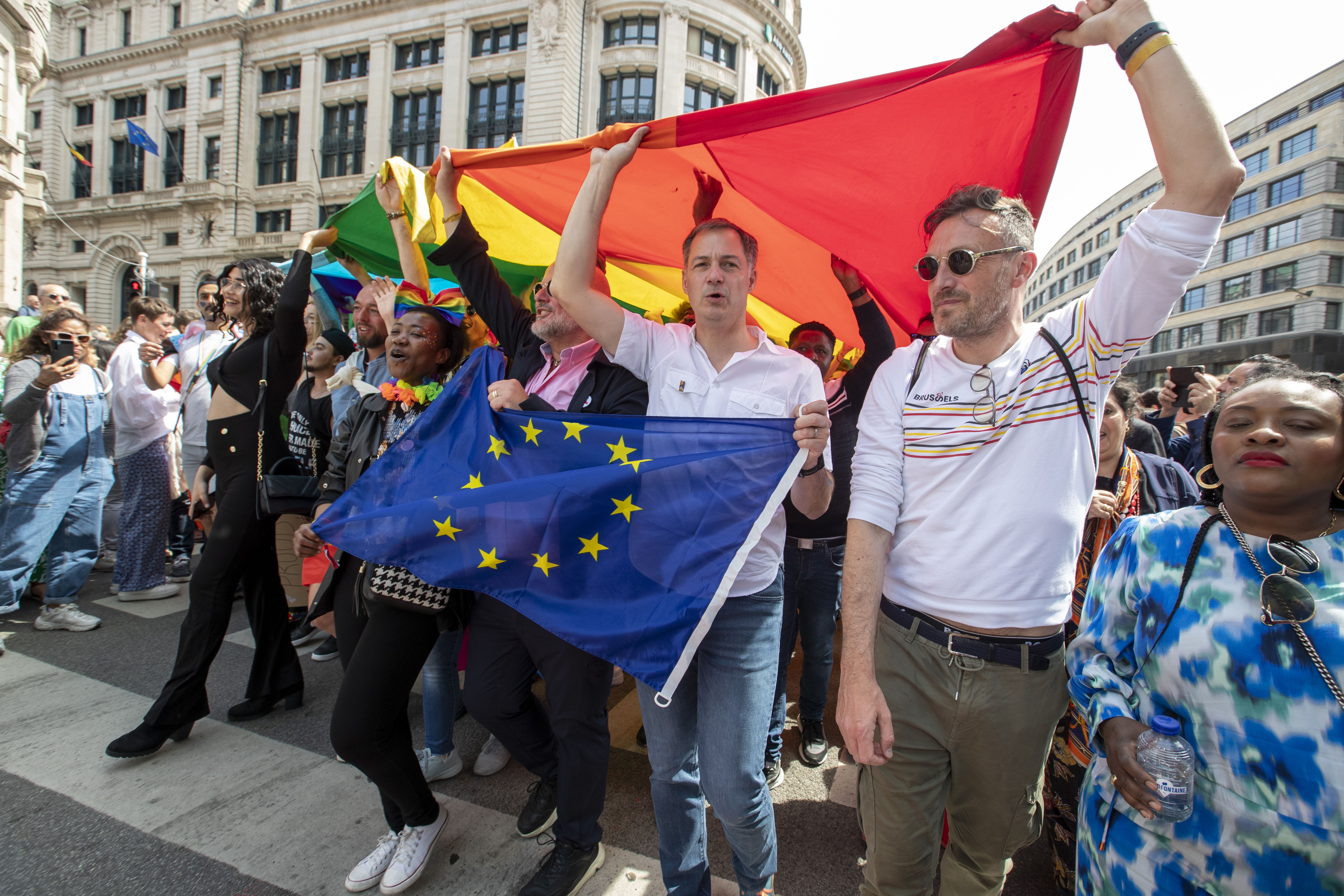 The Parliament's Foreign Affairs Committee is calling on Belgium to take a leading role in protecting LGBTQI+ rights during its EU Presidency in early 2024. A resolution to this effect, tabled by the socialist Vooruit and PS parties, was adopted Wednesday.
The text came in response to developments in Hungary. In that EU member state, homosexual couples are forbidden from adopting children. Teaching materials promoting homosexuality or gender reassignment have also been banned. LGBT rights are also under pressure in other European member states, such as Italy and Poland.
Belgium must do everything possible to protect the freedoms and rights of LGBTQIA+ people
This madness must stop, said Vooruit MP Vicky Reynaert. "Belgium must do everything possible to protect the freedoms and rights of LGBTQIA+ people."
The resolution says that Belgium can play a leading role during its EU Presidency from 1 January to 30 June 2024. Reynaert's ideas include legislation to strengthen the community's fundamental rights. The Socialists also call for measures to prevent disinformation and anti-LGBT legislation from infiltrating Belgium and the European institutions.
The Parliament's Foreign Affairs Committee approved the text. It now needs to be approved by the plenary. The far-right opposition party Vlaams Belang abstained from voting.
Hungary's EU Presidency
A few weeks ago, the European Parliament also discussed Hungary's EU Presidency in the autumn of 2024. In a resolution in June, MEPs denounced the Orban government's total lack of respect for the rule of law. The Parliament also said it had no confidence in the Hungarian presidency and called on other member states to find a "solution".
Belgian prime minister Alexander De Croo says it would be counterproductive to deny Hungary the presidency. "The presidency is not only a privilege but also a duty. It obliges a member state to show its colours, play its role as president and be a mediator. It would even put Hungary in a luxury position," he said.
Prime minister Alexander De Croo (C) and former Brussels region State Secretary Pascal Smet attend the 'Brussels Pride', a manifestation of lesbian, gay, bisexual and transgender oriented people, Saturday 20 May 2023 in Brussels.
© BELGA PHOTO NICOLAS MAETERLINCK