Pakistani development activist Roshaneh Zafar to receive honorary doctorate from UAntwerp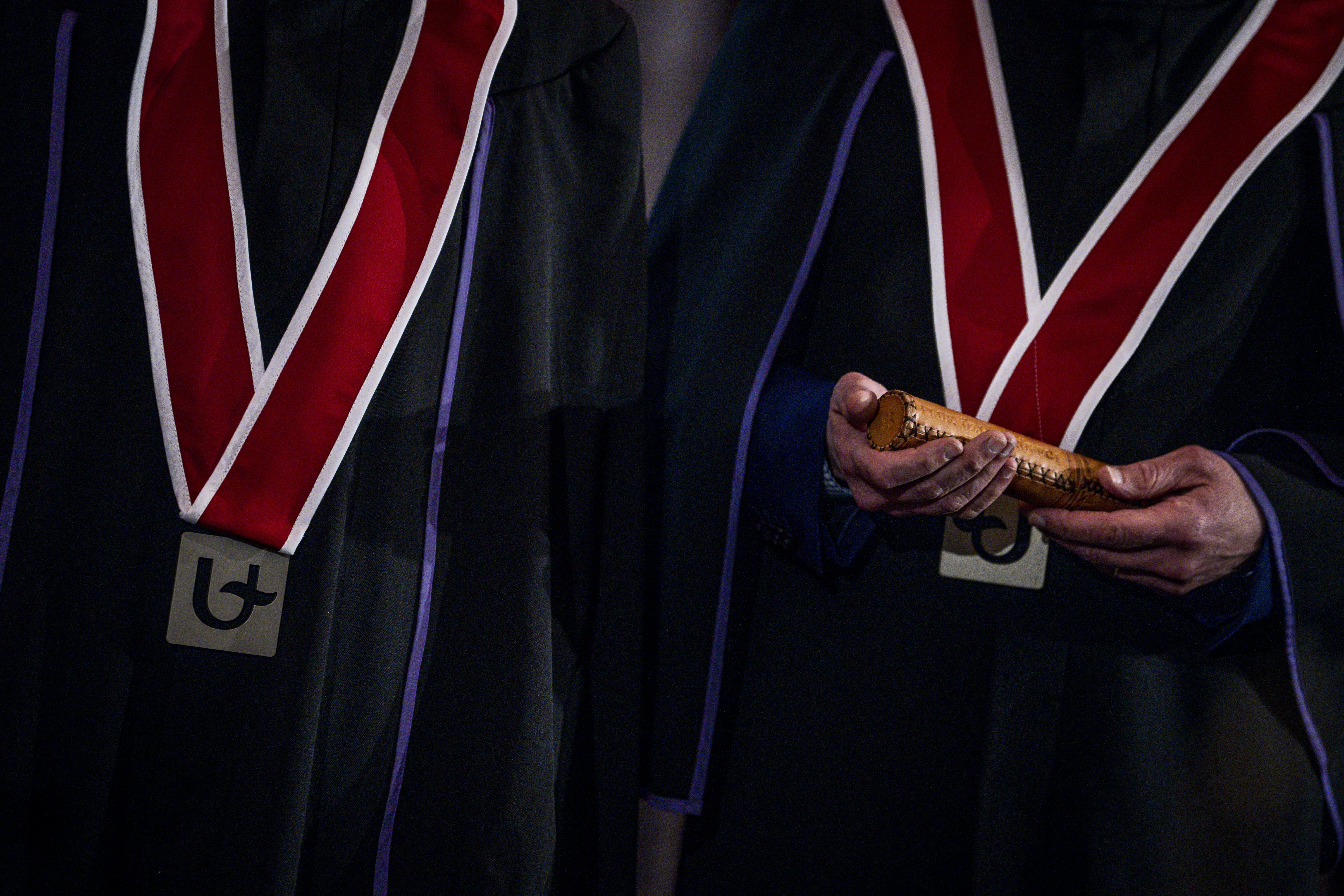 Pakistani development activist Roshaneh Zafar will receive an honorary doctorate for general merit from the University of Antwerp on Tuesday. The Belgian university will also award honorary doctorates to several international scholars on Wednesday and Thursday.
"Awarding an honorary degree gives our own professors the chance to honour highly competent peers," said Rector Herman Van Goethem. "All the honorary doctors give a masterclass to share their expertise. With these masterclasses, a wide audience can connect with top scientists from around the world."
This year, the Belgian university will award four foreign researchers an honorary degree for scientific merit and one laureate an honorary degree for general merit. The honorary degree for general merit will be awarded to Roshaneh Zafar, a Pakistani development activist known for her financial empowerment of women.
In 1996, Zafar was the first to set up a microfinance organisation in Pakistan: the Kashf Foundation. "In doing so, she has helped thousands of families in need out of financial trouble", said former US President Barack Obama in a 2010 speech.
Zafar studied in the US, including at Yale University, and joined the World Bank in Pakistan in 1990. She founded Kashf in 1996, won several awards and became a member of the UN Advisory Group on Inclusive Financial Sectors.
On Wednesday, Prof. Luca Bertolini will receive an honorary doctorate from the University's Faculty of Design Sciences. Bertolini (University of Amsterdam) is best known for his work on transit-oriented development. In addition, the Faculty of Business and Economics has nominated Prof Dr Shaker A. Zahra of the University of Minnesota for an honorary doctorate.
Finally, Prof Dr Luis Liz-Marzán (Basque Centre for Cooperative Research in Biomaterials) will be honoured on Thursday for his work on colloidal nanoparticles. Prof Daniel Lord Smail (Harvard) will receive an honorary doctorate for his research on the Middle Ages and its relevance to contemporary society.
#FlandersNewsService | © BELGA PHOTO JASPER JACOBS