Paintings of Rubens and Magritte fetch millions at Sotheby's auction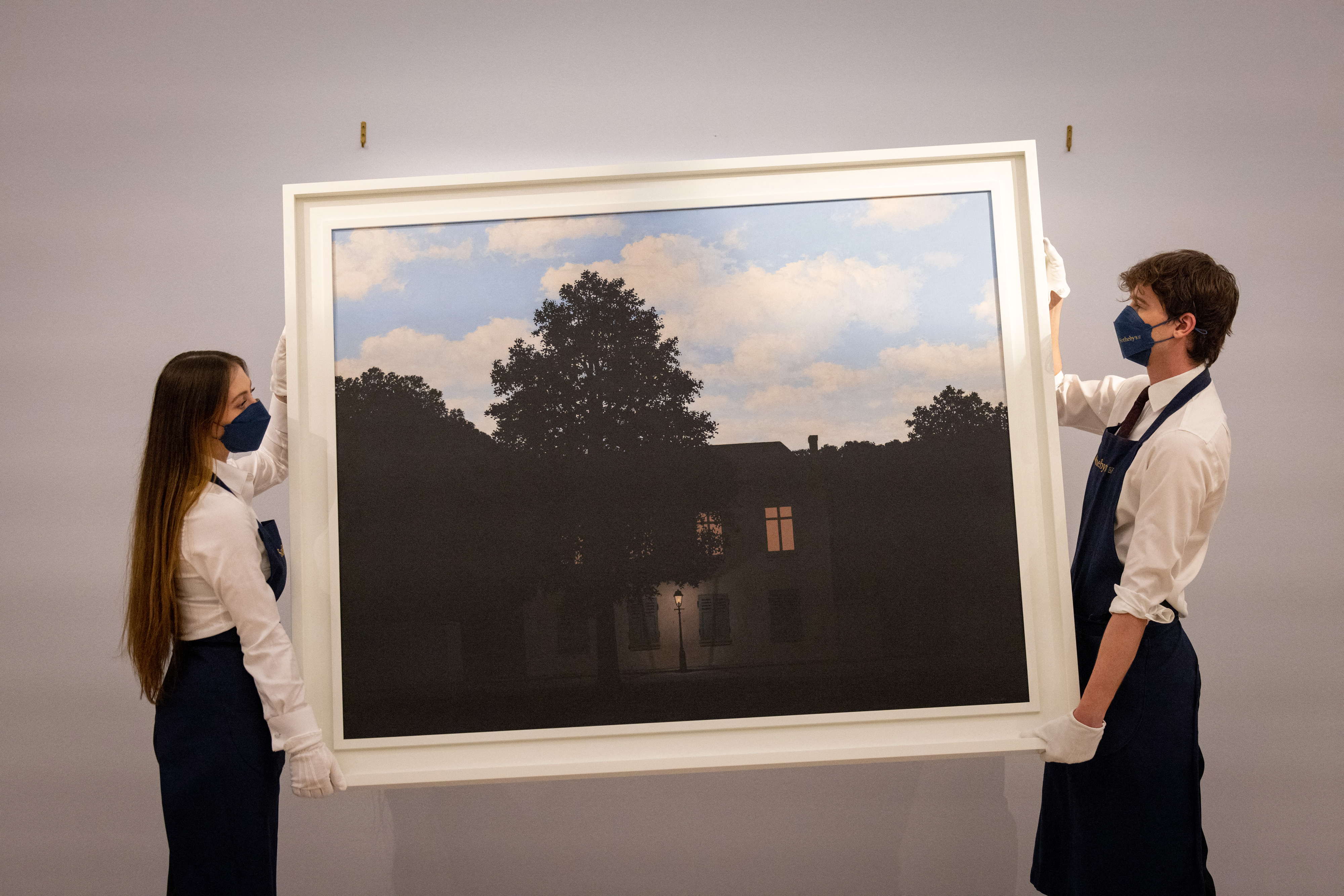 At auction house Sotheby's in New York, works by Belgian artists Pieter Paul Rubens and Réné Magritte were auctioned off on Tuesday night local time.
The work 'Portrait of a man as the god Mars' by Rubens changed hands for 26.2 million dollars. The Flemish painter is said to have painted the work in Belgium in 1620.
René Magritte's 'L'empire des lumières (III)' from 1951 was the most popular and sold for 42.3 million dollars. In March last year, another work from the famous series was auctioned for a record sum of just under 62 million euros.
Another work of the Belgian surrealist, 'Le domaine d'Arnheim' (1949), was auctioned off for 18.9 million dollars.
#FlandersNewsService | A work in the 'L'empire des lumieres' series by Belgian artist Rene Magritte. © Tolga Akmen / AFP