Oxfam: Ghanaian cocoa farmers exploited by chocolate manufacturers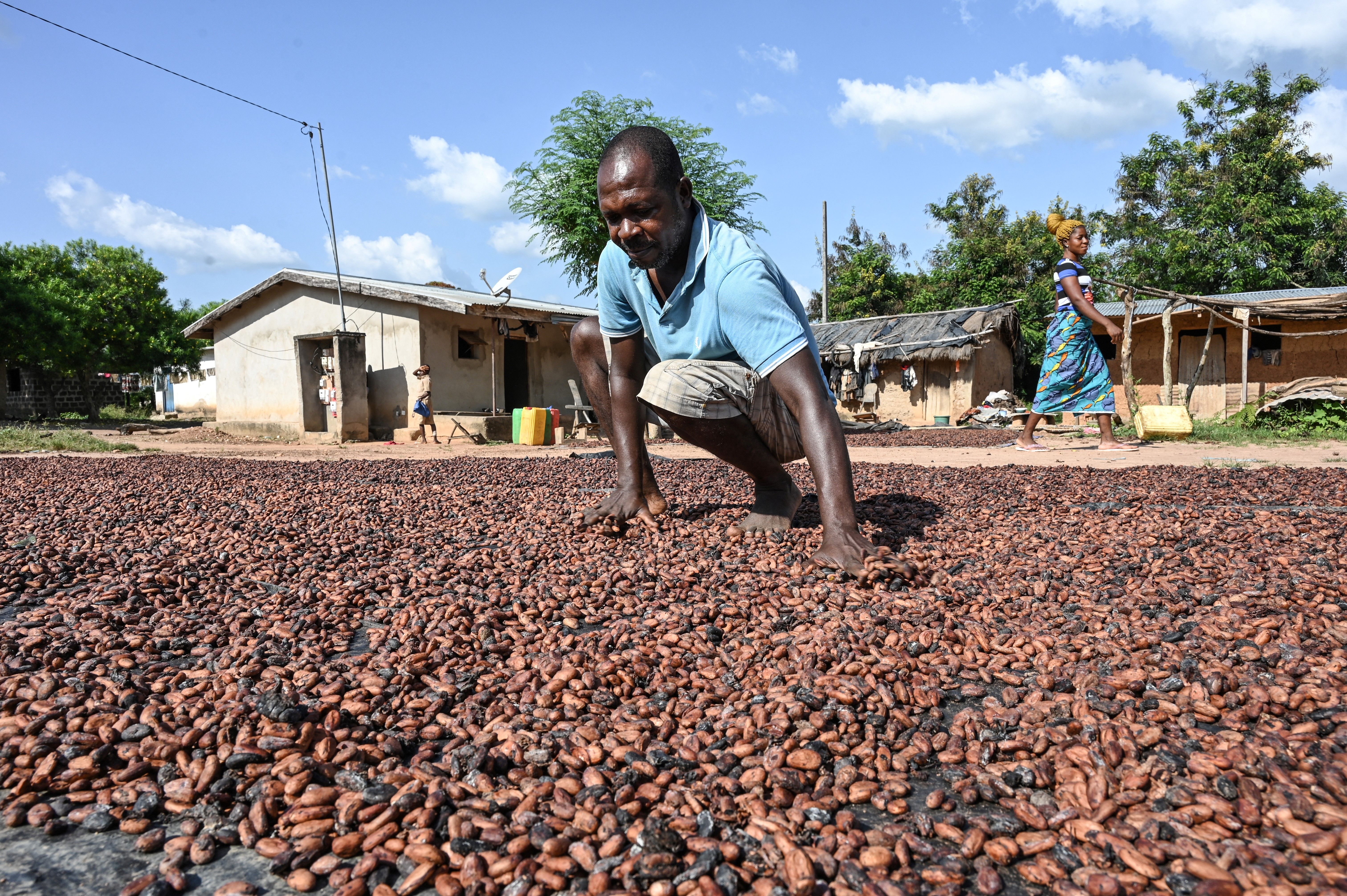 A study by Oxfam has found that more than 400 cocoa farmers in Ghana say their net income has fallen by an average of 16 per cent since 2020. For women, revenue has fallen by almost 22 per cent.
The report by Oxfam, published in anticipation of World Fair Trade Day on 13 May, says that nine out of 10 farmers are in worse shape than before the pandemic, while the four largest chocolate producers - Hershey, Mondelez, Nestlé and Lindt - have increased their profits by 15 billion dollars.
"A lot of money is made from chocolate, but this is not the case for most cocoa farmers in Ghana," says Bart Van Besien, policy officer at Oxfam Belgium. "They work very hard and bear many risks and the increasingly high costs of growing cocoa, but they can't even earn a living income for their families. The focus of the chocolate giants is mainly on producing more and more. But if the farmers don't get a fair price for their cocoa beans, 'sustainable' or 'exploitation-free' chocolate remains a goal we will never reach."
"A lot of money is made from chocolate, but this is not the case for most cocoa farmers in Ghana"
The Oxfam report Towards a Living Income for Cocoa Farmers in Ghana examined the sustainability programmes of 10 of the largest chocolate manufacturers and traders in Ghana. The companies say they want to focus on increasing cocoa production. However, Oxfam's research shows the opposite. Crop yields from cocoa farmers in the companies' supply chains have fallen by as much as 25 per cent since 2020.
The companies' strategy to increase production is inadequate for farmers to achieve a living income or cover costs for food or other basic needs such as clothing, housing, and medical care.
Ghana produces about 15 per cent of the world's cocoa beans. It is the world's second-largest producer of cocoa beans but receives only about 1.5 per cent (2 billion dollars) of the chocolate industry's estimated annual value of 130 billion dollars. About 60 per cent of all cocoa in the world goes to Europe.
© KAMBOU / AFP