Overmars now willing to apologise after controversial appointment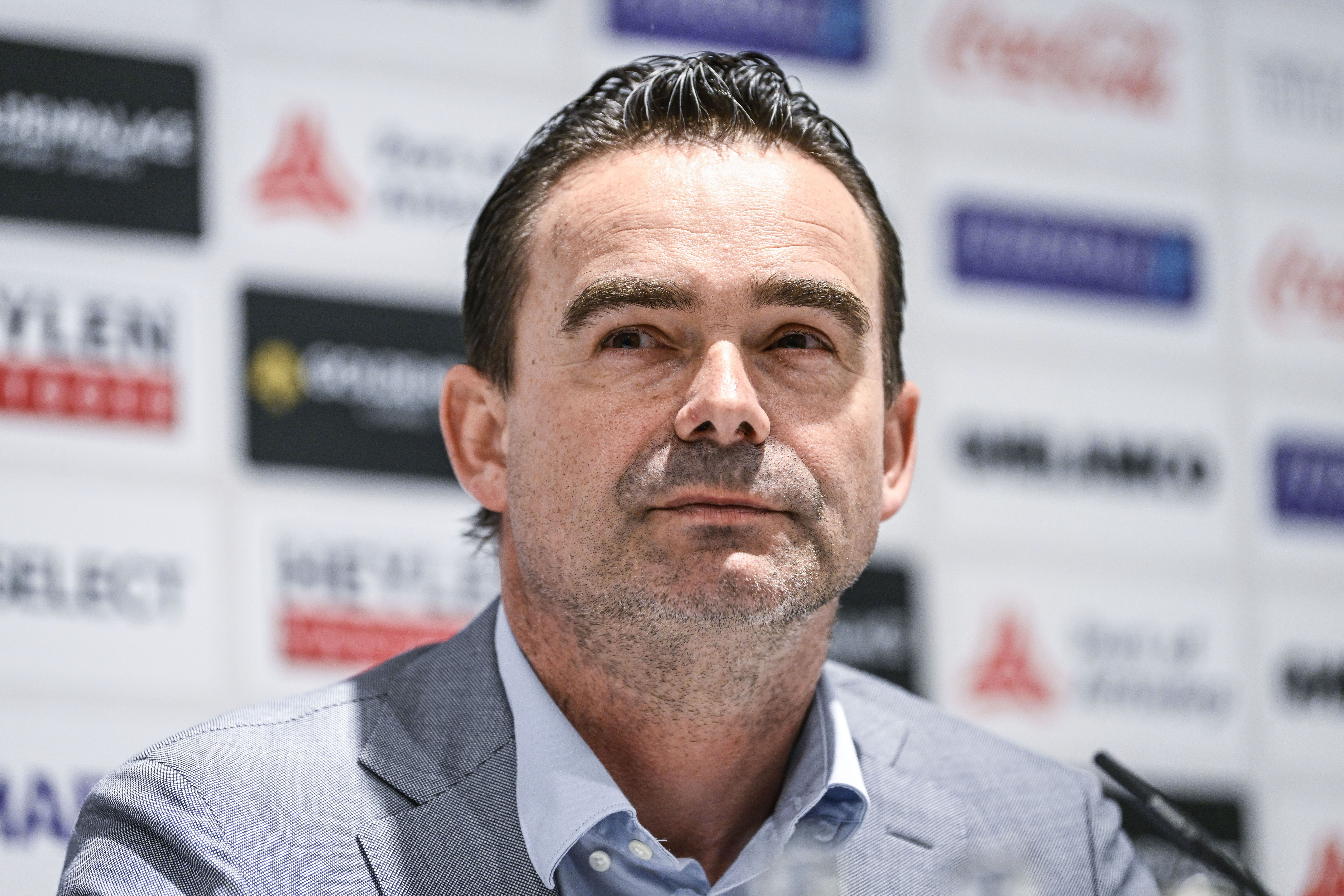 Marc Overmars will apologise for his transgressive behaviour at Dutch football club Ajax after all today. With this genuflection, Belgian football club Antwerp FC hopes to calm the storm surrounding its technical director.
Marc Overmars (48), who is under investigation in the Netherlands for transgressive behaviour and sexual harassment, did not apologise when he was introduced as the new technical director of Antwerp FC ​ just six weeks after his dismissal at Ajax due to transgressive behaviour. Overmars only said it "what had happened" was "regrettable", but that it was now "time to turn the page". Antwerp manager Sven Jaecques stated that "Overmars' values match with our own", and that female employees were not specifically consulted about his appointment.
Overmars' appointment and the surrounding communication were met with great disapproval in both Belgium and the Netherlands. Five sponsors cancelled their contracts with Antwerp FC and hospital group ZNA ended its collaboration with the club. To avoid further damage, Antwerp entered into talks with its main sponsors in recent days. The club was told a "clear and strong signal" was needed. Minister of Sports Ben Weyts (N-VA, Flemish nationalists) also made statements to that effect in the Flemish Parliament on Wednesday. Weyts added that he didn't understand why this transfer was so urgent. "There is still an ongoing investigation at the Dutch Institute for Sports Law. I don't understand why this could not be waited for, if only out of respect for the victims. It was unwise to have acted so quickly", Weyts stated.
That "clear and strong signal" by Antwerp FC and Overmars is expected today. Until now, a public apology by Overmars was a delicate matter, because a disciplinary investigation into Overmars is still underway in the Netherlands. Overmars' lawyers had advised him against making a showy confession, but the risk of serious criminal or legal consequences has seemingly been averted, according to De Standaard.
The announced genuflection arrives just on the eve of a board meeting at Port of Antwerp, one of Antwerp FC's larger sponsors. The sponsorship contract with Antwerp FC is not on the board's official agenda, but will be discussed tonight. The board of directors of the port includes Antwerp mayor Bart De Wever (N-VA).
© BELGA PHOTO TOM GOYVAERTS - Antwerp's new director of football Marc Overmars pictured at a press conference of Belgian soccer club Royal Antwerp FC