Over 1,000 Flemish citizens apply for new renovation grant each day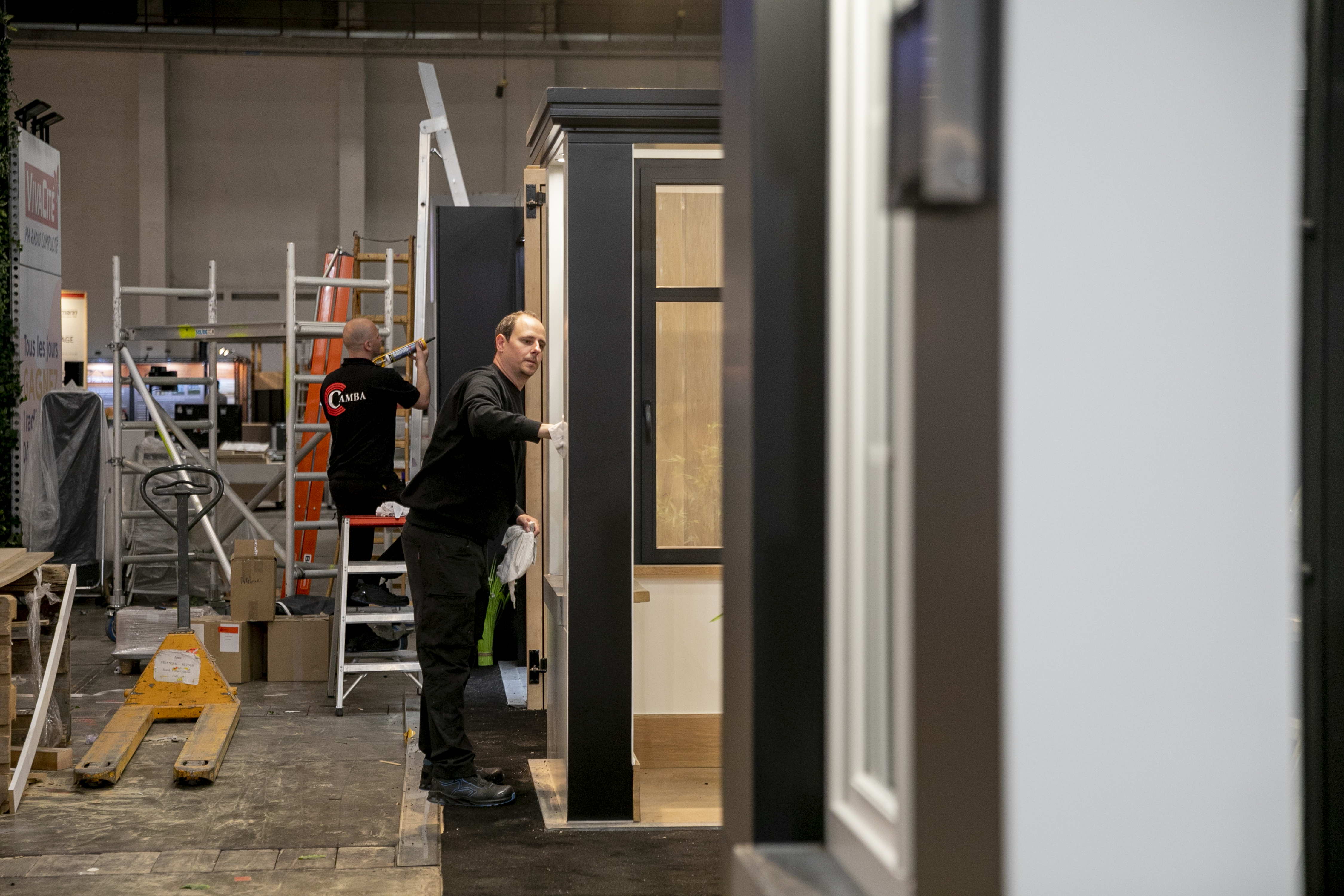 Mijnverbouwpremie.be, the new website where Flemish citizens can apply for a renovation grant, receives more than a thousand requests a day. This was revealed on Saturday during the opening of BIS, a construction and inspiration fair in Ghent. The applications include premiums for roof and wall insulation, the installation of heat pumps, and improvements to windows and doors.
The unified Flemish premium system for all energy-saving interventions and investments in housing quality got off to a flying start last week with some 1,800 applications on the first day. After that kick-off, the numbers retraced, but after a week, as many as 7,000 applications have been submitted. "That's more than 1,000 applications per day, or 40 per hour," says Flemish Environment minister Zuhal Demir, who says the number of applications is "unprecedented".
Premiums for roof insulation have already been applied for 1,950 times. Interventions to windows and doors are also popular. Already 1,900 files have been opened for this. And for exterior wall insulation, premiums have already been requested 1,100 times. In the coming months, the government of Flanders plans to strengthen the so called 'Energy Houses', which support the subsidy process. And to expand the target group to people who do not fall into the lowest income category, but who could use support, the income limit was also raised.
Flemish citizens also seem to be finding their way to another financial support system, MijnVerbouwLening, which was launched last month. People can borrow up to EUR 60,000 interest-free for home investments on that platform. This reduces repayments, allowing even low-wage owners to make energy investments. In one month, spread across all 18 Energy Houses in Flanders, 2,510 renovation loans have already been applied for, for an average amount of 27,000 euros per loan.
(TOM)
#FlandersNewsService
© BELGA PHOTO HATIM KAGHAT