Ostend to organise art exhibitions and activities as part of Ensor 2024 festival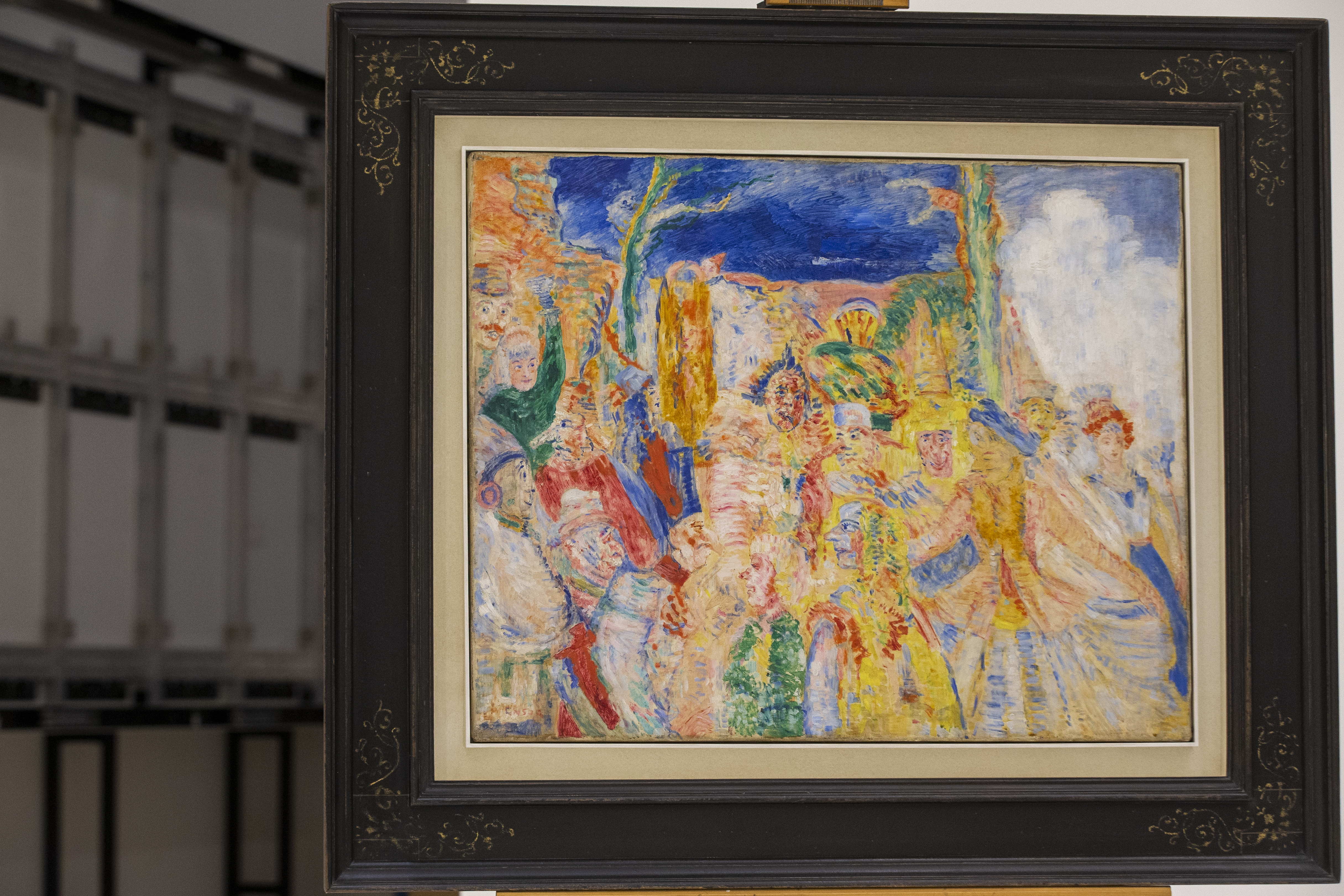 During the city's nine-month-long Ensor 2024 festival, Ostend will put artist James Ensor in the spotlight. From December 2023, various exhibitions in the Flemish city will highlight the painter's work. Several other activities are also planned throughout the year in the theme of Ensor. 
Artist James Ensor lived and painted in the city of Ostend. To mark the 75th anniversary of the painter's death in 2024, the city is organising a city festival with numerous activities and events. 
Several planned exhibitions will be central to the festival. For instance, Mu.ZEE will host 'Rose, Rose, Rose à mes yeux', the first-ever exhibition entirely dedicated to Ensor's still lifes. At Fort Napoleon, there will be a family exhibition based on a children's book about Ensor. Several exhibitions will run at Ensor House during Ensor 2024. One revolves around Ensor's self-portraits. This will be followed by the exhibition 'Satire, Parody, Pastiche'. The Venitian Galleries will host 'Ostend, Ensor's imaginary paradise'. 
The organisation is also launching an appeal to arts and cultural organisations, individual artists and private initiatives. "We are aiming for theatre, processions, lectures, conferences ... Our first call has already received a massive response. There will be a second deadline in February. So anyone who has a proposal for the Ensor Year can submit it. With our newly established fund 'The Baths of Ostend' we can help finance projects," said Ensor 2024 coordinator Wim Vanseveren. 
The opening weekend of the festival is scheduled for 16 December 2023. The full programme will be available at www.ensorstad.be in the future.
#FlandersNewsService | 'Carnaval de Binche' by James Ensor. © BELGA PHOTO NICOLAS MAETERLINCK