Oshin Derieuw settles for silver in boxing tournament after losing to Turkish Sürmeneli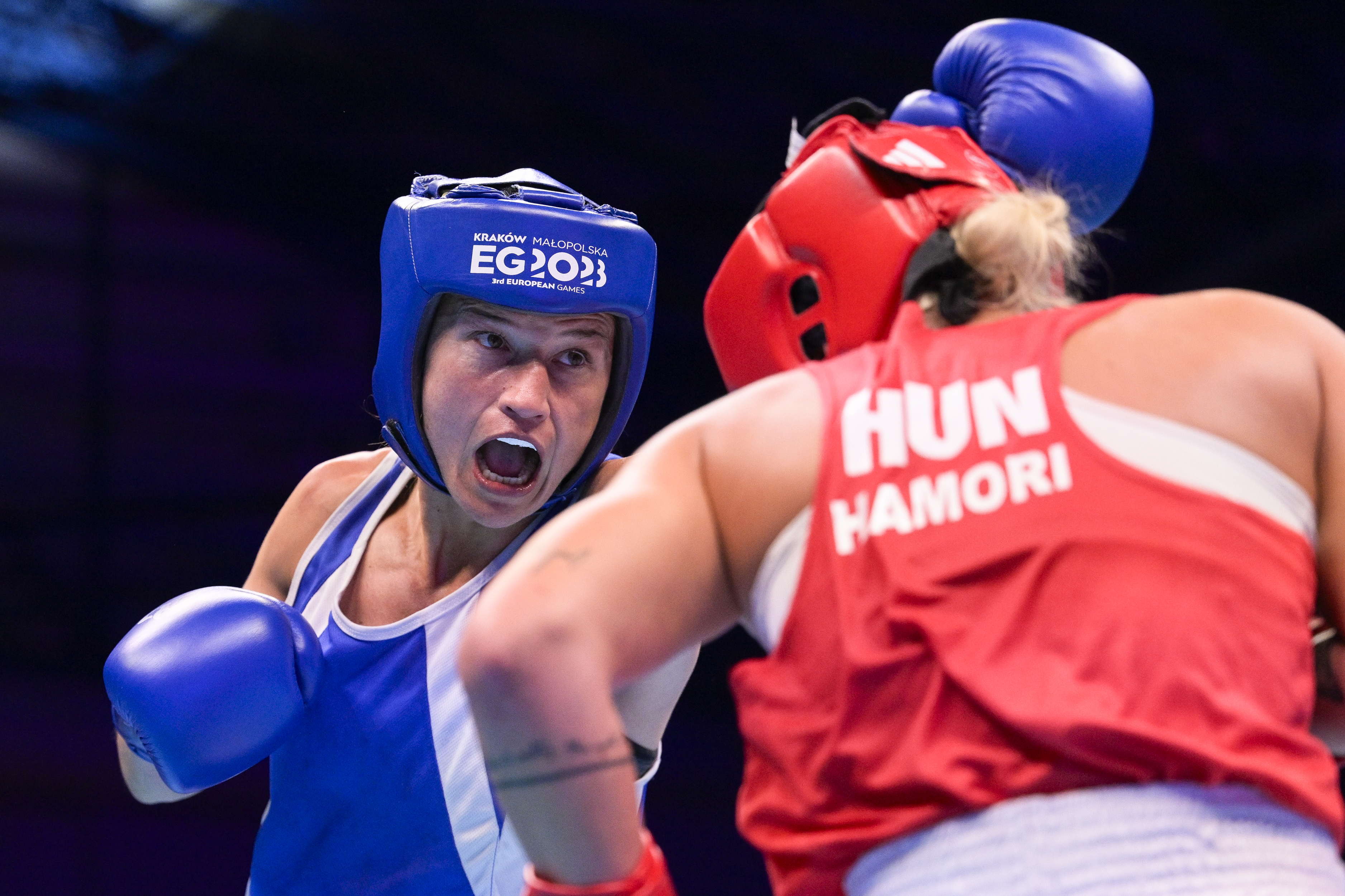 Oshin Derieuw came in second place in the boxing class up to 66 kilograms during the European Games in Poland on Saturday.
Derieuw lost in the final for gold against the Turkish top favourite Busenaz Sürmeneli, the reigning Olympic welterweight prizewinner and two-time world champion (2019 and 2022), on points (0-5). Three referees gave the advantage of 30-27 to the Turkish star, who beat the other two members of the refereeing corps with 29-28 and 30-26.
After a win in the quarterfinals, the 36-year-old Derieuw qualified on Wednesday as the first Belgian boxer for the Olympic Games, scheduled for next year in Paris.
Team Belgium leaves the third edition of the European Games with thirteen medals. Derieuw will carry the Belgian flag during the closing ceremony Sunday, 2 July.
©BELGA