Operation "Desert Light": Europol arrests Antwerp drug lord suspect in Dubai
29 November 2022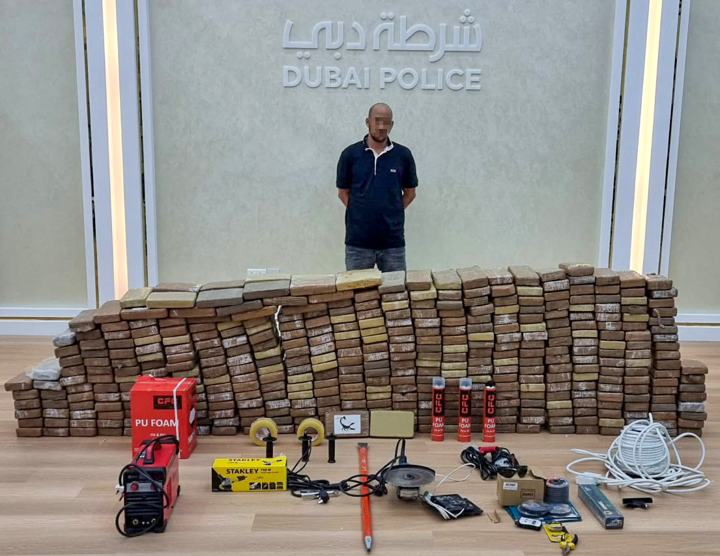 The European Union Agency for Law Enforcement Cooperation (Europol) has arrested 49 suspects in six countries in a large-scale international drug trafficking investigation named "Desert Light". Among the suspects arrested in the United Arab Emirates (UAE), in Dubai, is one of the biggest Antwerp drug criminals: Hoesny A..
He grew up near the Sportpaleis, where his family ran a café and from which they also traded. Hoesni A. briefly set up an interior trade in Deurne, but that business went bankrupt in 2013. By then, he had become a major player in the cocaine market.
Dubai until now has served as a haven for drug lords. Between 8 and 19 November, the Europol carried out coordinated raids across Europe and UAE targeting both the command centre and the logistical infrastructure for drug trafficking in Europe. Europol stated by press release that the network is believed to be responsible for nearly one-third of the European cocaine trade.
Other Belgian suspects
Europol tracked the network through cracked Sky ECC messages. According to the European cooperation of public prosecutors (Eurojust), two Belgian suspects are also in jail connected to arrests in France. In total, six suspects have been arrested there. Other two French drug lords have been arrested in Dubai as well. This Franco-Belgian group is said to have imported at least two tons of cocaine to Europe.
Besides, ten suspects have been arrested in Belgium in recent months in the framework of "Desert Light" operation, spreading investigations in Antwerp and Brussels.
The Antwerp court already arrested a series of suspects this summer during 21 house searches in Antwerp, Borgerhout, Deurne, Kapellen, Mortsel, Oud-Turnhout, Turnhout, Waasmunster and Wilrijk. Four persons of North African origin were arrested. According to the public prosecutor's office, the criminal assets are estimated at 15 million euros.
Extradition
Hoesny A. has been arrested in Dubai together with his Antwerp accomplice Bouarfa R.. The Dubai Police arrested them at the end of October as suspects of defrauding a local car dealer.
The Belgian court will request his extradition, but, until now, the UAE has ignored extradition requests from Belgium. As a result, the Belgian newspaper HLN details that "convicted Antwerp drug criminals such as Nordin El H. or Farhan B. are still walking around freely in Dubai".
(VIV)
#FlandersNewsService | A suspect arrested by the Dubai Police Force in an operation dubbed Scorpion on October 10, 2021 © BELGA PHOTO (DUBAI POLICE FORCE / AFP)