OPEC+ agrees to deep cuts in oil production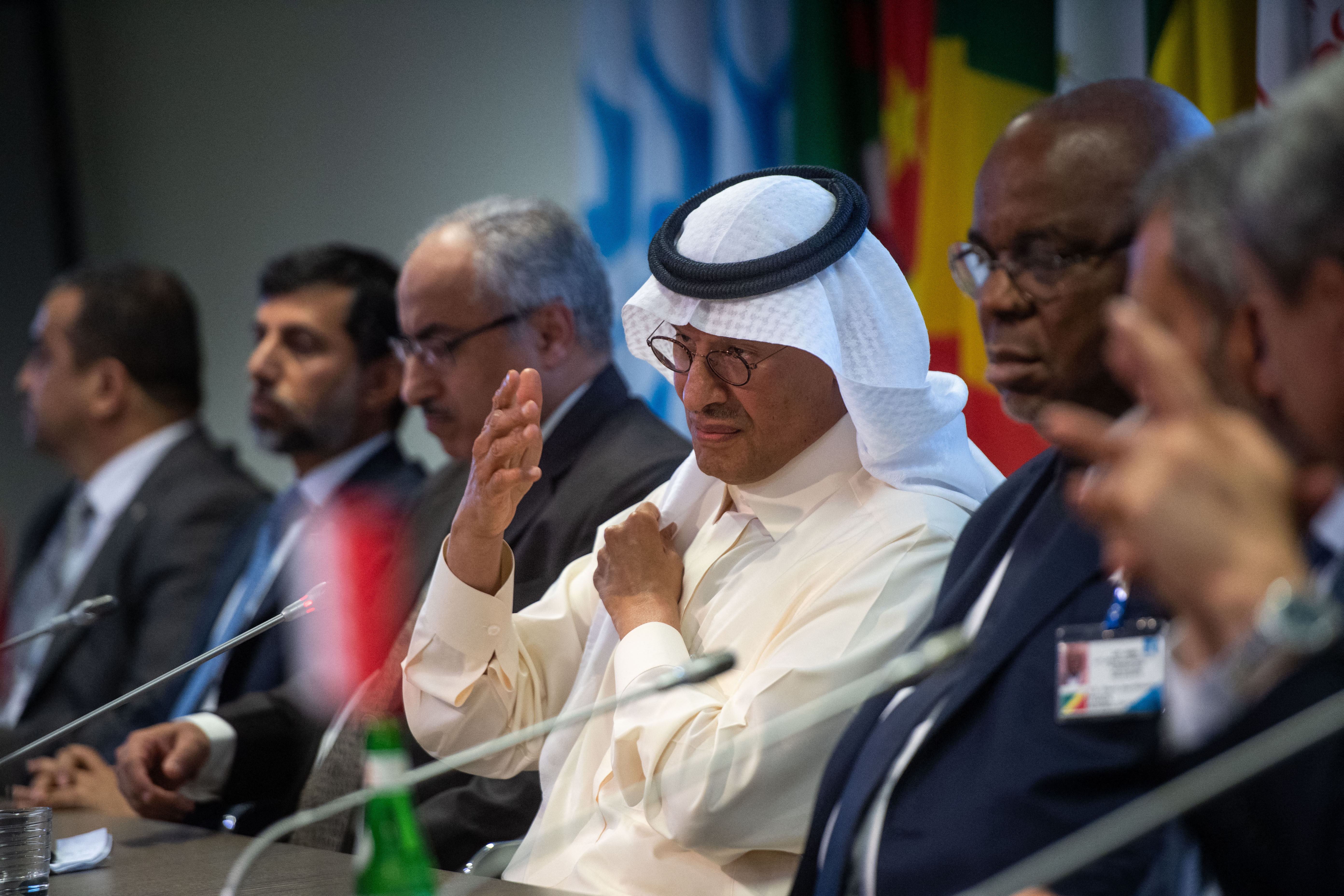 The Organization of the Petroleum Exporting Countries (OPEC) and its allies will cut oil production by two million barrels a day starting November, representatives of the oil cartel announced on Wednesday.
The decision amounts to the biggest production cut since 2020. The impact on supply would however be smaller, as several countries are already producing less oil in practice. These countries include Nigeria, Angola and Russia.
The OPEC+ countries hope to stop falling oil prices by cutting production. Since June, oil prices have already fallen by 30 per cent, out of fear of a recession and a consequently reduced demand for oil.
Saudi Arabia's Minister of Energy Abdulaziz bin Salman during a press conference after the 33rd OPEC and non-OPEC Ministerial Meeting in Vienna, Austria, on October 5, 2022 © VLADIMIR SIMICEK / AFP