One title, three candidates: Belgian Pro League will be decided on Sunday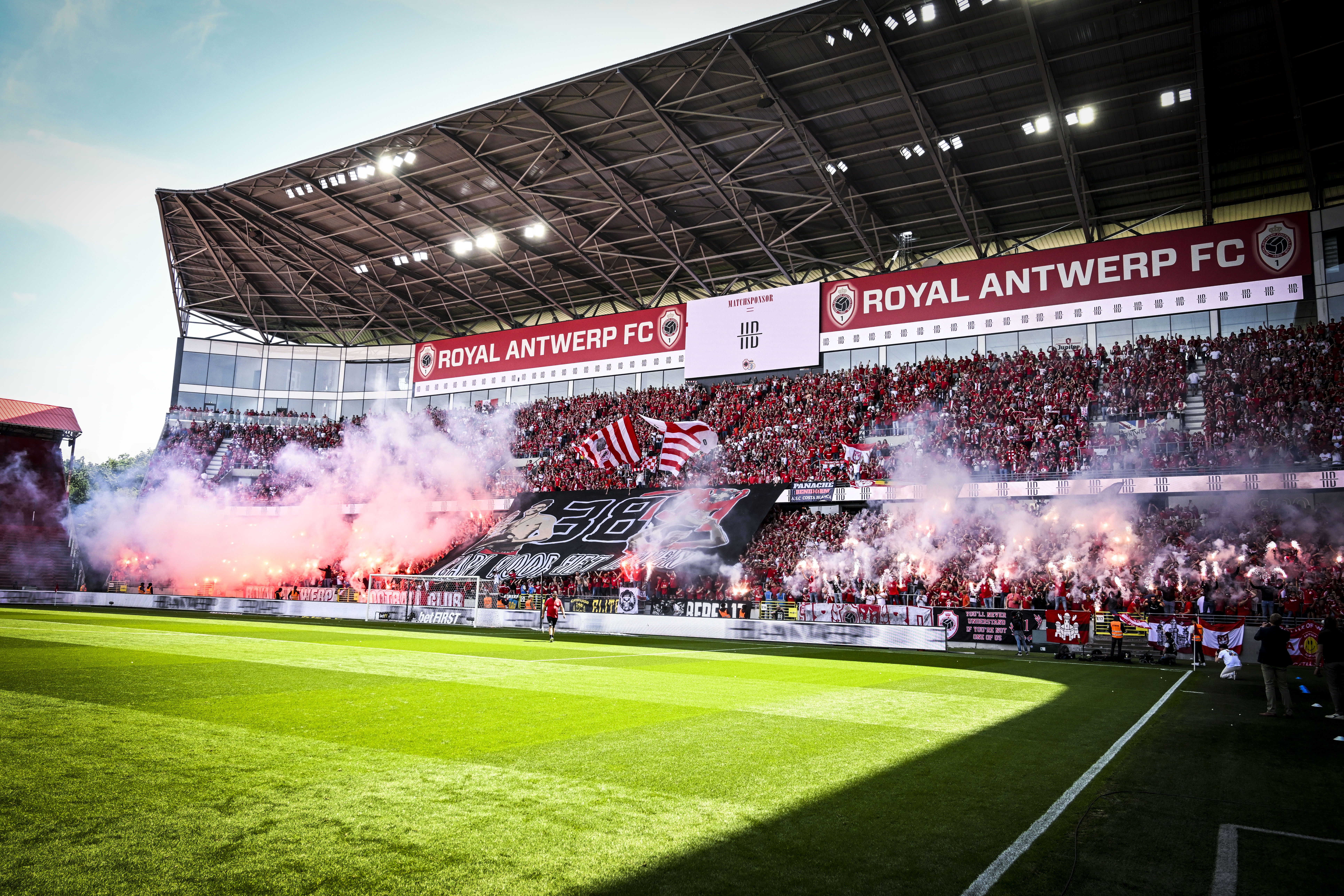 The climax of Belgium's football season in the Jupiler Pro League is set to take place on Sunday evening. At around 20.30, Club Brugge's successor as national champion will be known.
Royal Antwerp, KRC Genk and Royale Union Saint-Gilloise are still in the running for the title. The Belgian Pro League has not been this tense for more than 20 years: the last time three title contenders remained with just one game to go was during the 1998-99 season.
League leaders Antwerp are the only team with their fate in their own hands. The Great Old could have won the league last weekend with a victory over Union, but they missed their chance when Union held them to a 1-1 draw. They travel to Genk on Sunday in search of the victory that will win them their first title since 1957.
"I think it's nice that it's Antwerp against everyone else. I quite like that"
Union appear to have an easier task with a home game against Club Brugge, who have been out of the running for weeks. The Brussels club have 46 points, the same as Antwerp. If the teams are level on points after the final game, Antwerp will take the title as Union's points total was rounded up at the start of the playoffs, following the end of the regular season.
KRC Genk reasserted themselves as a title candidate thanks to a 3-1 win over Club Brugge last weekend. The Limburg club trail Antwerp by one point. If they beat Antwerp and Union fail to beat Club Brugge, they will secure their fifth league title.
Antwerp against the world
Antwerp coach Mark van Bommel doesn't mind his club's status as the favourite. "I think it's nice that it's Antwerp against everyone else. I quite like that."
Union coach Karel Geeraerts, meanwhile, remained level-headed before the final match. "Antwerp have a 50 per cent chance, the other 50 per cent you can divide between us and Genk," he said. "Whichever of the three clubs takes the title, they'll deserve it."
© BELGA PHOTO TOM GOYVAERTS