1 in 4 Flemish young people not interested in news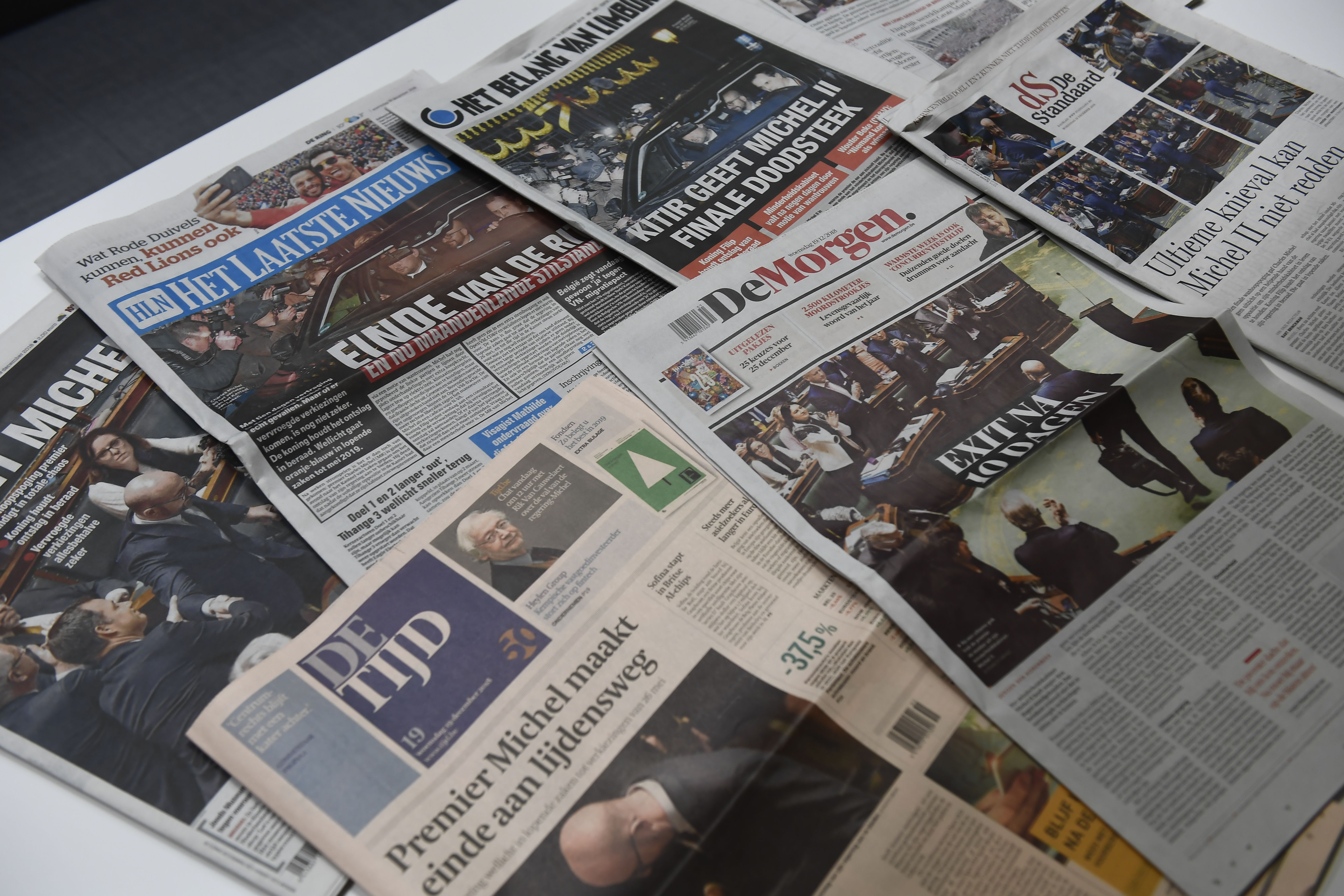 Almost one in four Flemish young people says they are not interested in news, according to the Reuters Institute Digital News Report 2023 published on Wednesday.
The report surveyed 1,167 people in Flanders and found that 71 per cent consume news at least once a day, down 10 percentage points from last year. Notably, 23 per cent of young people between 18 and 25 explicitly say they are not interested in the news.
Ike Picone, senior lecturer in media and journalism studies at Vrije Universiteit Brussel, sees several explanations. "Young people are more likely to be interested in more constructive, positive and solution-oriented news," he says.
"In addition, other international research shows that young people are more likely to look for news that fits into their own world and is useful for their own development, which they may not find as much in traditional media."
Social media
"Young people also use social media as their main source of news and make a less clear distinction between hard news and news from their own social network," Picone says. "Young people's perception of news is partly related to their stage of life, where they are very focused on self-development. It is also challenging for the media to reconcile their journalistic approach with social media."
For the first time, the survey also measures opinions on public broadcasting. VRT, the Flemish public broadcaster, is doing well overall. The study showed that 60 per cent of news users consult VRT's brands at least weekly for offline news, and VRT's online brands reach 37 per cent of news users. More than three-quarters of respondents also described the public broadcaster as reliable.
Gaming the algorithm
Trust in the news in general, however, continues to decline. Fifty-one per cent of Flemish people say they "trust most news most of the time". Those who mainly get their news from TV have the most trust in the news, while those who find it on social media trust it the least.
"That's where you see the most criticism of journalism," Picone says. "The fact that people who pay for news mostly do so for quality and unique stories shows how the news media can position itself as an alternative to a toxic online environment."
Another striking fact is that 37 per cent of respondents said they try to influence their algorithms to get more reliable news through social media. They do so by following, unfollowing or blocking specific sources or people or changing other settings. "This is encouraging," said Picone. "There is a decline in trust in news, but people are trying to compensate with their algorithms."
#FlandersNewsService | © BELGA PHOTO DIRK WAEM