One in five adult homeless people in Belgium is between 18 and 25 years old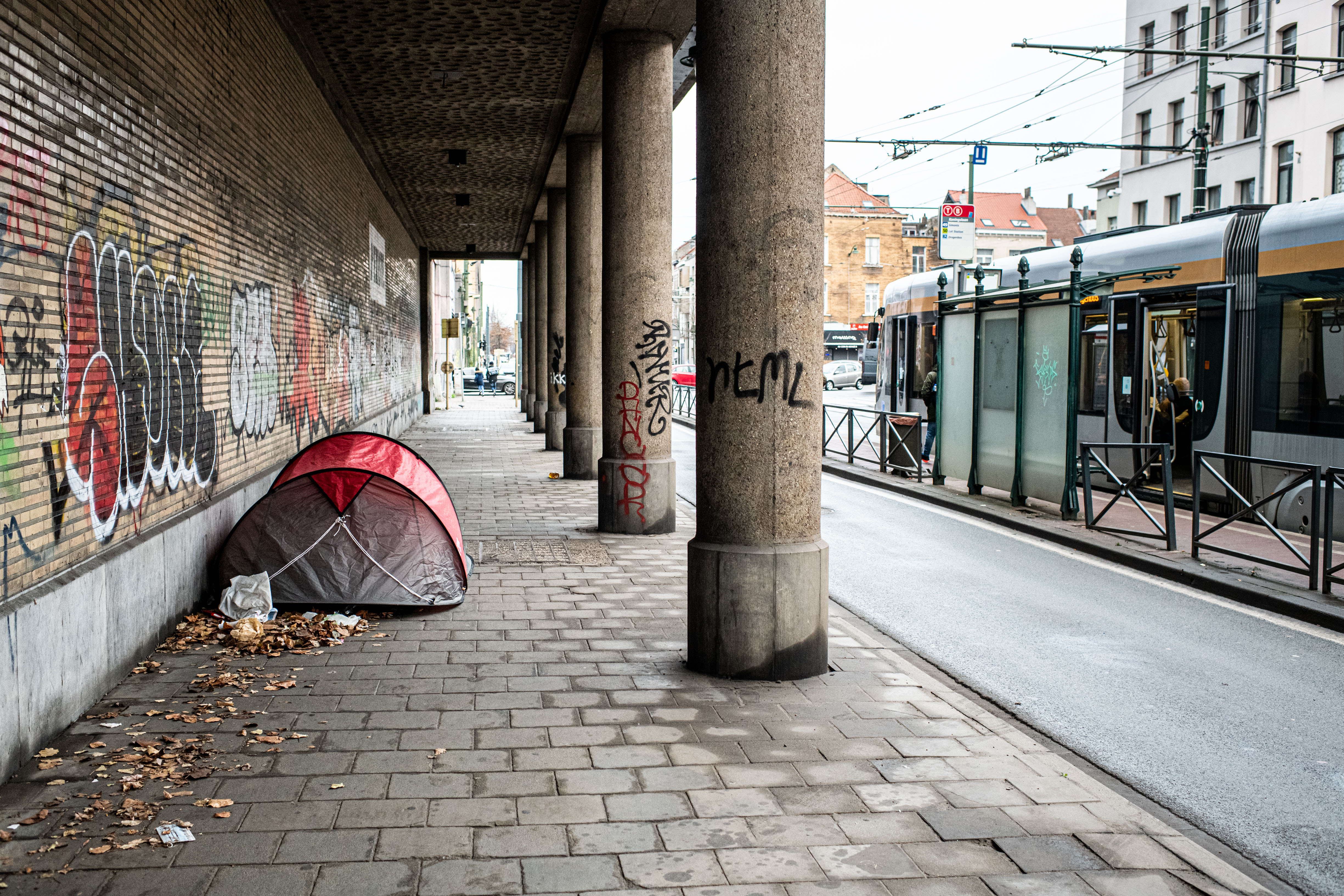 One in five adult homeless people in Flanders and Wallonia is less than 25 years old. This is what the Mediahuis newspapers write on Monday, based on a study by the King Baudouin Foundation.
Of the 6,286 homeless people counted in nine Flemish and Walloon cities in late 2020 and early 2021, 1,208 were young adults. That amounts to 19.2 percent or about one in five. The census took place in cities including Leuven, Ghent and Charleroi.
The main causes of these young adults ending up on the streets are, according to the study, conflicts with family or friends, relationship problems, immigration and psychological problems.
Young adults without a roof over their heads are more likely to live in hidden homelessness. That is, they spend the night in their car or surf from sofa to sofa with friends or relatives, for example. Moreover, four in 10 are women compared to just under 30 percent in the older group.
(TOM)
© BELGA PHOTO JONAS ROOSENS