Olympic medalist Bashir Abdi aims to break his European record at Rotterdam marathon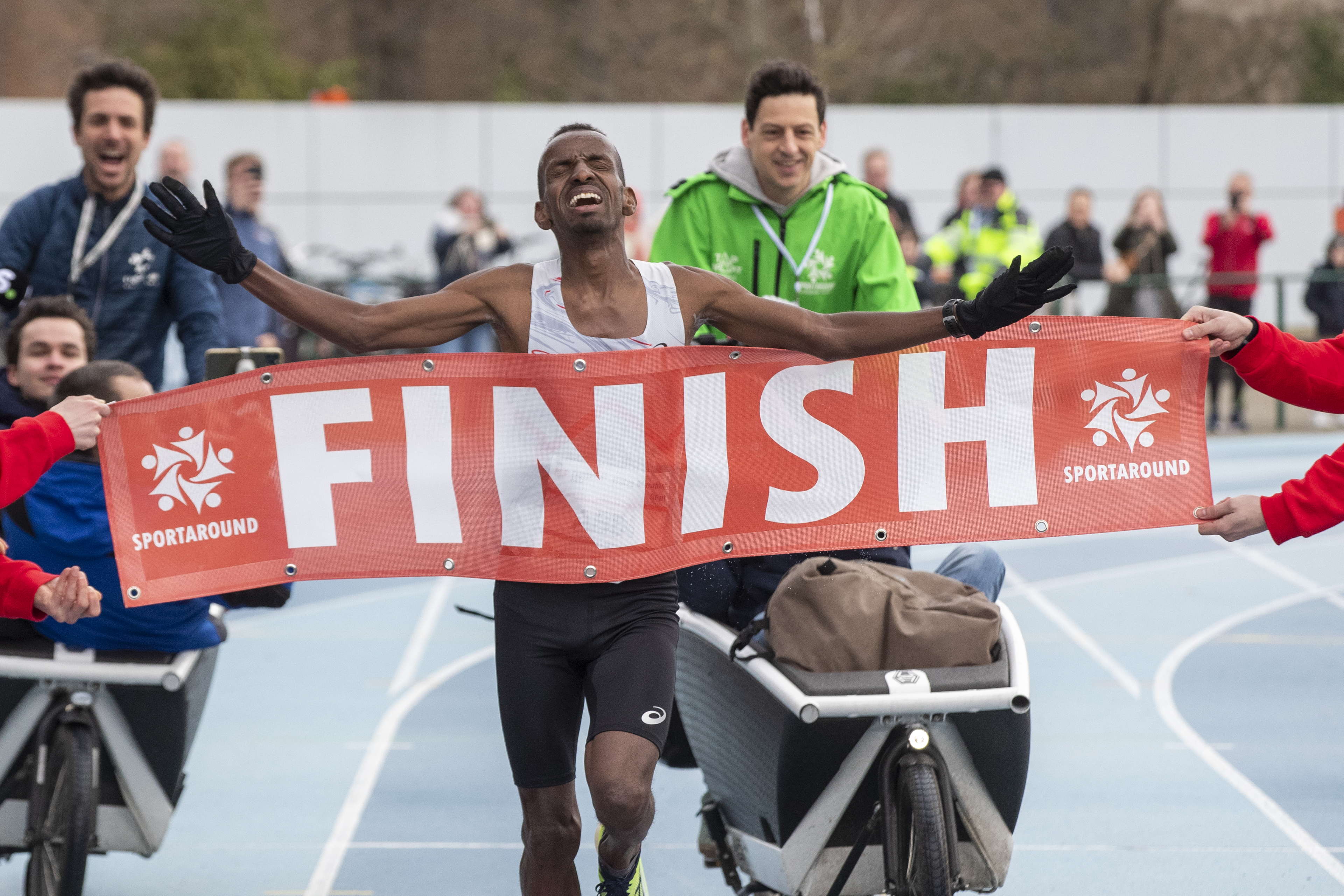 Bashir Abdi will attempt to improve his European record at this year's marathon in Rotterdam on Sunday. The 34-year-old Belgian won the competition in 2021 with a time of 2:03:36, setting a European record that still stands.
Abdi was born in Somalia but fled the country when he was six. After staying in Djibouti and Ethiopia, the long-distance runner eventually settled in Ghent.
He only started athletics at the age of 16, when he joined the athletic club in Ghent with his brother Ibrahim. "I was used to playing football from my days back in Somalia, but within a couple of weeks, I got the hang of it. I won a bronze medal in my first race and decided to join the club," he said in an interview with the city of Ghent.
His career skyrocketed soon after. He won his first Belgian title in 2012, finished fifth at the 2014 European Athletics Championships and qualified for the Rio Olympics in 2015. In 2021, he set a European record in Rotterdam and won a bronze medal at the Tokyo Olympics. A year later, he finished third at the World Athletics Championships in Eugene, Oregon.
Abdi is now aiming for a repeat of the 2021 Rotterdam marathon, rather than the 2022 edition, where he ended in fourth place. "My form is much better than then," he said. "Everything looks good." That includes the weather: forecasts predict very little wind and a temperature of 10 degrees, perfect weather for a marathon.
Abdi's biggest rival on Sunday will be the defending champion, Abdi Nageeye from the Netherlands, who is a close friend and training partner. He set a national record of 2:04:56 in Rotterdam last year. "It would be wonderful if I managed to defend my title," he said.
Marathon participants will start in waves between 10.00 and 10.30, with the winner expected to arrive around three hours later.
#FlandersNewsService | © BELGA PHOTO NICOLAS MAETERLINCK