Scholz presents ideas for future of Europe to European Parliament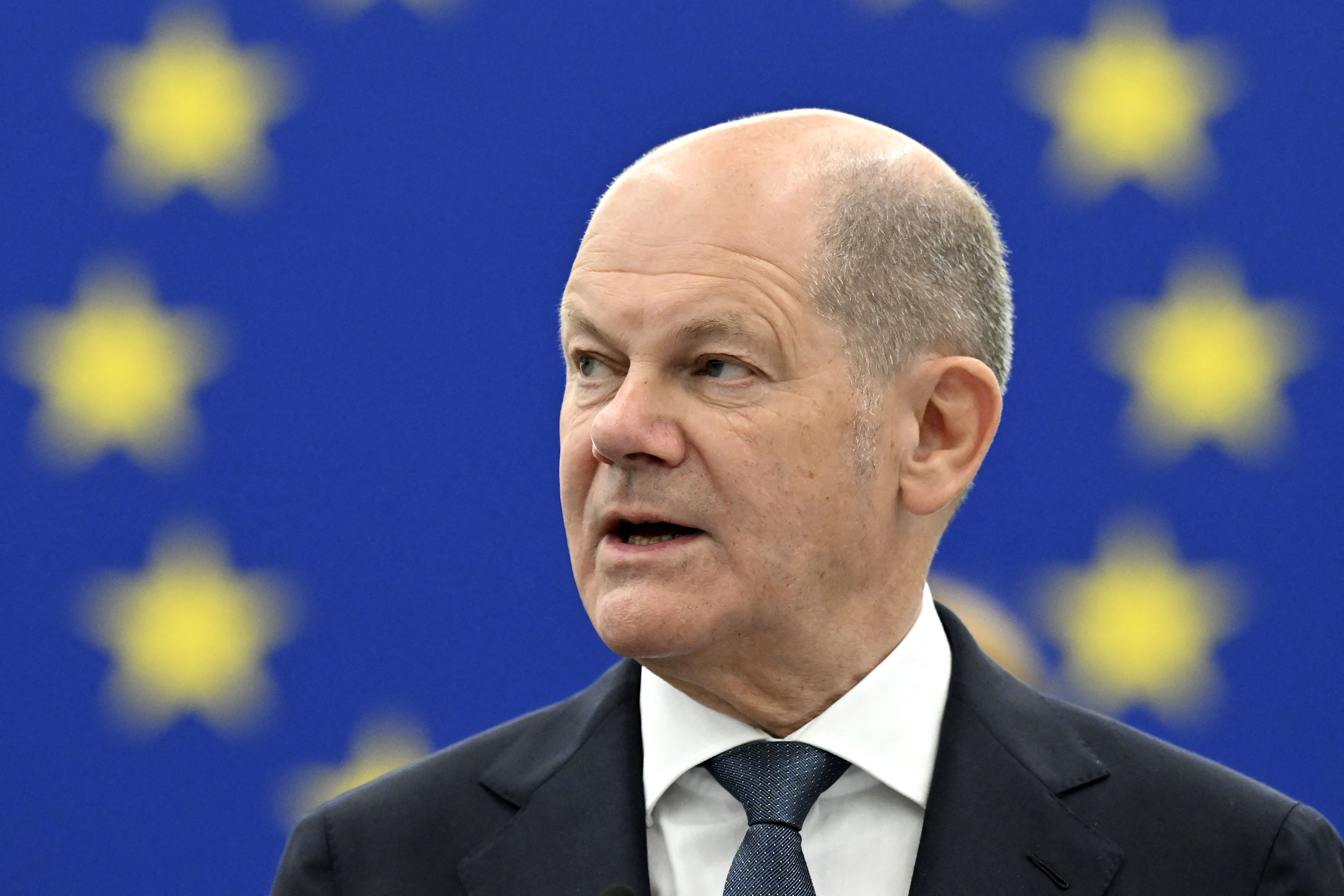 German chancellor Olaf Scholz presented his vision for the future of Europe to the European Parliament in Strasbourg on Tuesday. He sees the EU as a geopolitical bloc in a multipolar world, with Africa, Asia and South America as partners, the US as its main ally and China as an ever-increasing competitor.
"The European Union has seldom been more united than after the condemned violation of European and international peace," Scholz said of Russia's invasion of Ukraine. He spoke of this as a turning point a year ago, calling it is an experience on which a geopolitical Europe can be built.
The leader of the largest European economy also reiterated his wish to further integrate European defence policy and the entire defence industry on the continent. "The European Peace Facility, the joint procurement of ammunition for Ukraine, the closer cooperation of our countries in air defence, our strategic compass, good cooperation between NATO and the EU … are important approaches that we want to deepen and accelerate."
Allies and competitors
"We are the best possible allies for our transatlantic friends," Scholz said of the US. He referred to increasing European investments in security and defence, the resilience of European societies to internal and external disturbances, technological sovereignty, reliable supply chains and independence in critical raw materials.
When he addressed relations with China, Scholz returned to the phrase with which Commission president Ursula von der Leyen also describes the European approach to Beijing: "No decoupling, but sensible risk management." "Our relationship with China can best be described as 'partner-competitor-systemic rival'. Our rivalry and competition with China has undoubtedly increased," he said.
"Regarding the Global South, Europe must focus on food security and the fight against poverty. It must also keep its promises in the climate and environmental protection field," he said. "The new economies will not accept a bipolar or tripolar world. The world will be multipolar, and that is actually already the case today."
"We don't want partnerships that put Europe at the centre, but between equals. Therefore, it makes a lot of sense to quickly seal new free trade agreements with the Mercosur group, Mexico, India, Indonesia, Australia, Kenya and - over the long term - with many other countries."
Migration benefits and downfalls
On the topic of migration, he stressed that "effective answers to the challenges of flight and migration will only be possible through a European framework". He also noted that Germany had to speed up the deportation of those who have their asylum applications rejected. "Those who do not have a right of residence in Germany must return to their home country quickly."
He urged member states to consider the benefits of migration, too, however, as many parts of Europe urgently need labour from outside the bloc. A reform of Europe's asylum system should happen before next year's European Parliament elections, he said.
© FREDERICK FLORIN / AFP