Nobel Prize goes to Russian and Ukrainian civil rights organisations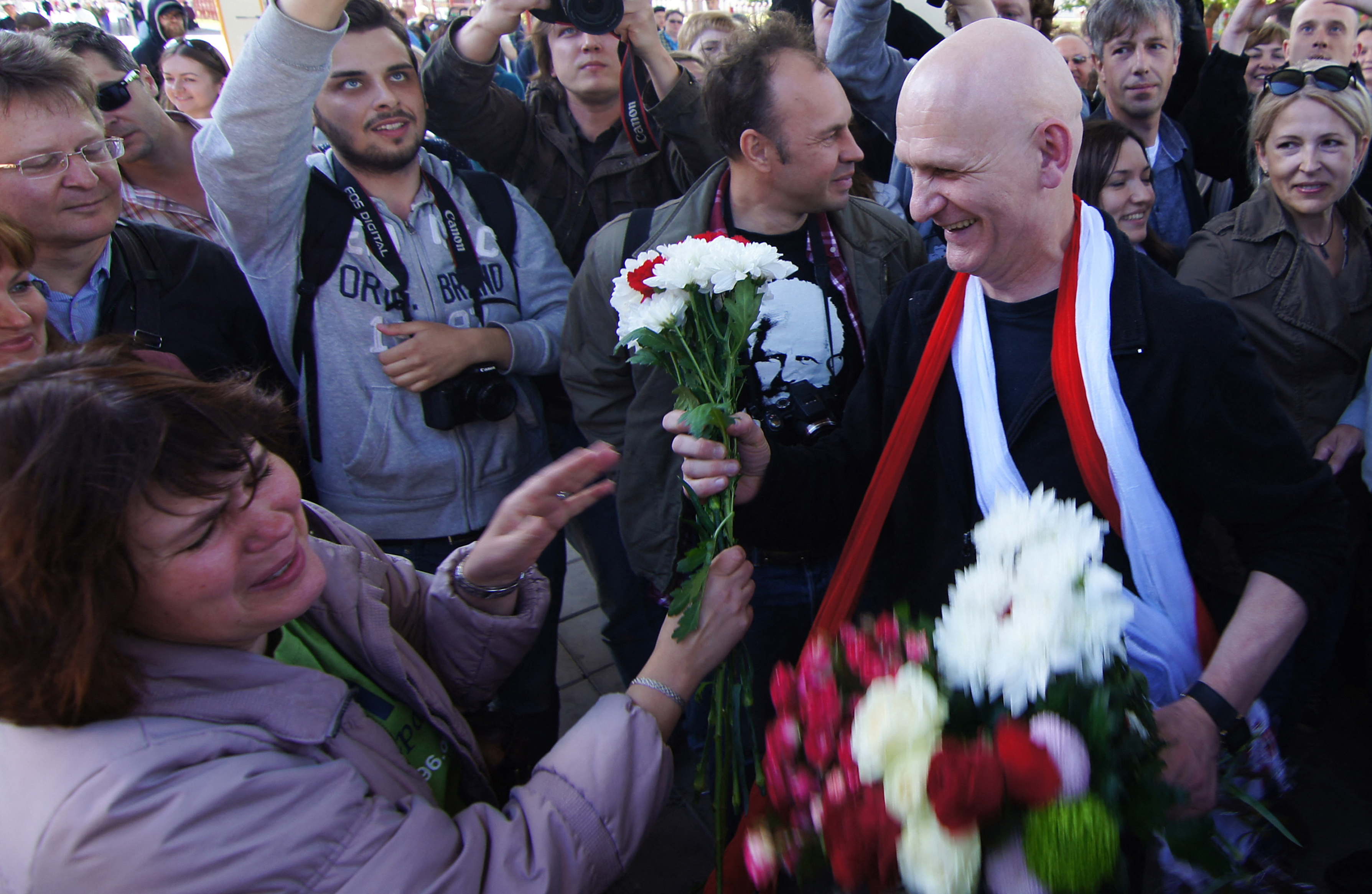 This year's Nobel Peace Prize will go to an individual and two organisations working for human rights. They are the Belarusian human rights activist Ales Bialiatski, the Russian Memorial and the Ukrainian Center for Civil Liberties. Prime minister De Croo called it 'a bright spot in dark times' on Twitter.
The Nobel Committee praised the efforts of the three laureates "to document war crimes, human rights violations and abuses of power. Together they show what civilians can do for peace and democracy."
60-year-old Ales (Aliaksandr) Bialiatski founded the human rights organisation Viasna in 1996. In 2020, he also won the Right Livelihood Award, a Swedish award considered the "alternative" Nobel Prize.
Bialiatski is one of the initiators of the democratic movement that took off in Belarus in the 1980s. "He dedicated his life to promoting democracy and peaceful development in his homeland," the Nobel committee said.
The Belarusian human rights activist has been detained in his home country since 2020 on charges of tax evasion, but a trial is still pending. The Norwegian Nobel Committee on Friday called on Belarus to release him. "We would like to urge the authorities in Belarus to release Beliatski. We hope he will come to Oslo to receive the prize," said Berit Reiss-Andersen, chair of the Nobel committee. "But there are thousands of political prisoners in Belarus, and I am afraid my wish is not very realistic," she added.
The Russian Memorial was founded in 1987 by activists who wanted to prevent the victims of the Communist regime's oppression from being forgotten. Memorial is the country's oldest and most respected human rights organisation. The organisation was banned by Russia's Supreme Court last year.
The award also goes to the Center for Civil Liberties, founded in 2007 to promote human rights and democracy in Ukraine. The organisation has strengthened Ukrainian civil society and put pressure on the authorities to make Ukraine a fully-fledged democracy, the jury said. It also helps document Russian war crimes against Ukrainian civilians. "In cooperation with international partners, the centre fulfils a pioneering role in holding culprits accountable for their crimes."
The Nobel prizes are worth 10 million Swedish kronor, about €920,000, per category. Traditionally, the prizes are awarded on 10 December, the anniversary of the death of Alfred Nobel, the chemist and industrialist who founded the Nobel Foundation. The Nobel Peace Prize is the only Nobel to be awarded not in Stockholm but in Oslo.
© BELGA PHOTO VIKTOR DRACHEV - In this file photo taken on June 21, 2014 Belarus prominent rights activist Ales Belyatsky arrives in the capital Minsk after being released from jail. The Norwegian Nobel Committee awarded the 2022 Nobel Peace Prize to human rights advocate Ales Bialiatski from Belarus, the Russian human rights organisation Memorial and the Ukrainian human rights organisation Center for Civil Liberties.