Nine injured after Dutch bus collides with truck on Belgian highway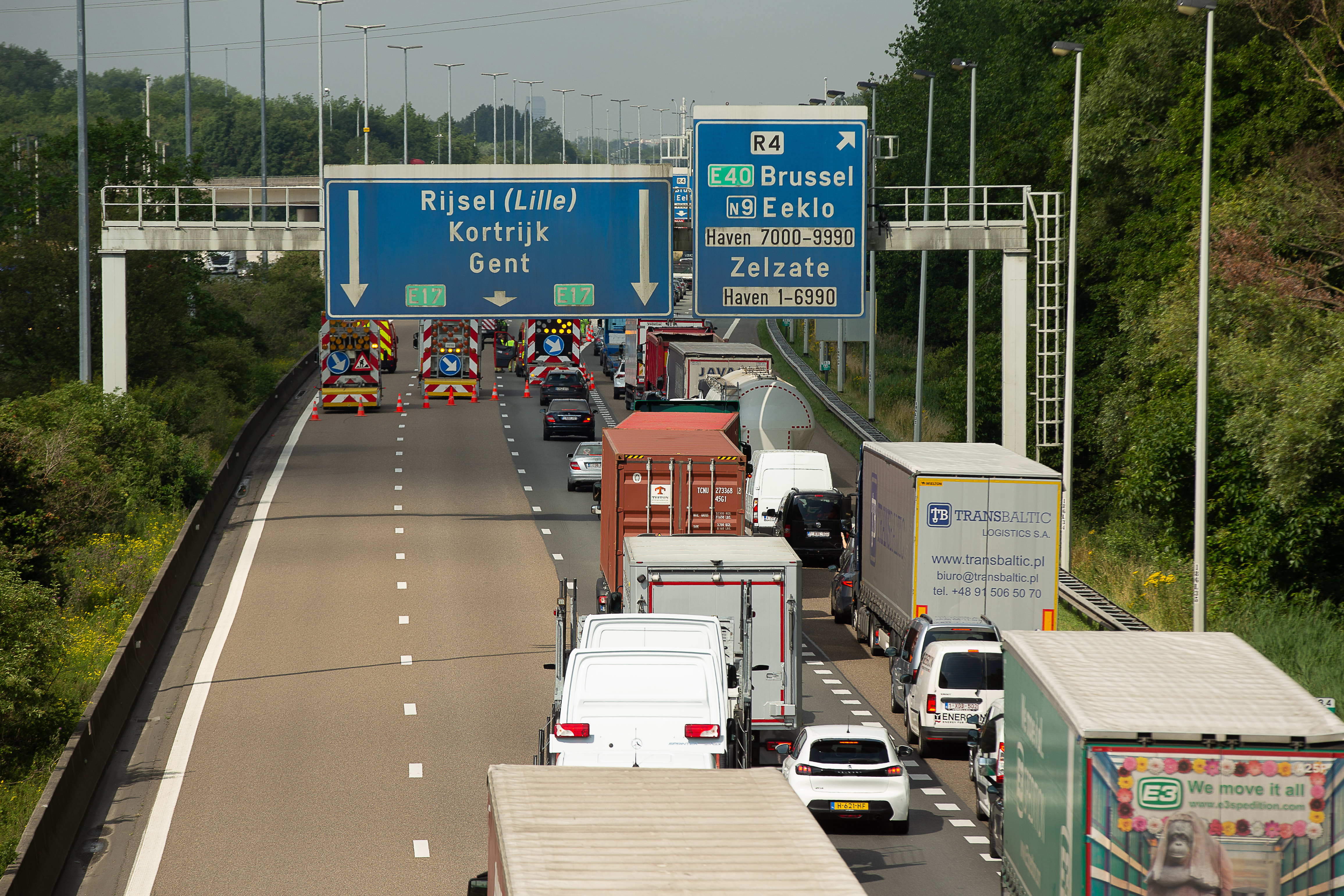 A collision between a bus from the Netherlands and a truck on the E17 motorway in Belgium resulted in nine people being injured, report the Flemish Traffic Centre, the fire department and the Belgian federal police. The driver of the bus is trapped inside the vehicle and has yet to be freed. The motorway is completely blocked near Destelbergen, where the accident occurred.
The accident happened around 12 noon in the direction of the city of Ghent. It involved a collision between a Dutch bus and a truck, but the circumstances are still under investigation. The driver of the bus is trapped and has to be freed by the fire brigade. Nine other people were injured on the bus, according to the latest information provided by the road police. The injuries are thought to be minor, the federal police say. The emergency services are at the scene in large numbers.
All traffic heading towards Ghent has to exit the E17 motorway at Beervelde and follow a diversion in the area to the Destelbergen interchange. There is a traffic jam from Lokeren and the waiting time could be up to two hours. 
The Flemish Traffic Centre asks people to avoid the area. "The accident itself happened on the middle lane, but the emergency services have closed all lanes," says Traffic Centre spokesman Peter Bruyninckx. "At least eight ambulances are already at the scene, as a lot of injured people were reported. The driver of the bus is currently being freed." The man's condition is not yet known. 
#FlandersNewsService | A traffic jam on the E17 motorway near Destelbergen, Belgium, in 2020 © BELGA PHOTO JAMES ARTHUR GEKIERE