Nine countries sign Ostend Declaration at North Sea Summit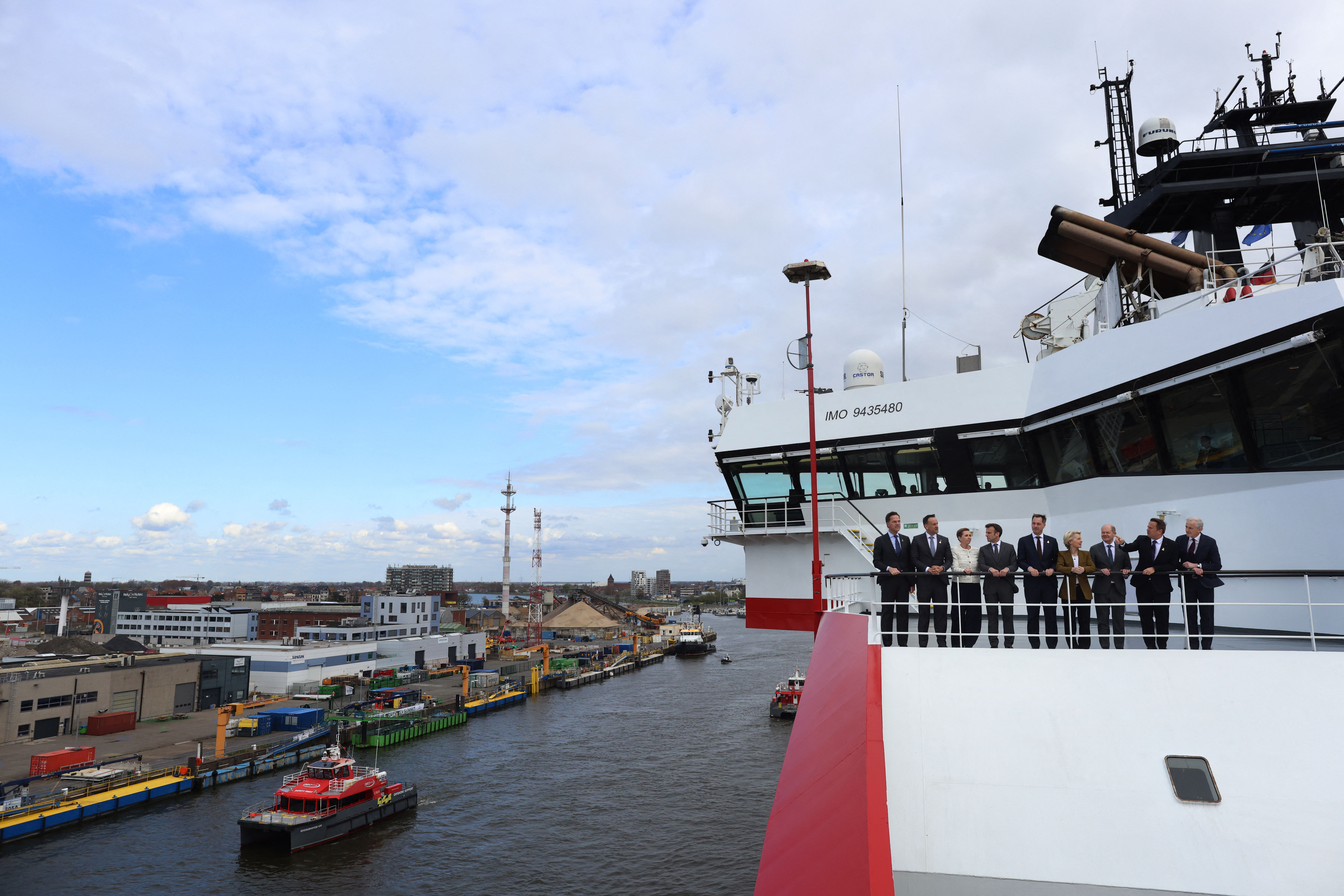 Nine European countries signed the Ostend Declaration on Monday with the aim to jointly produce at least 120 gigawatts of offshore wind energy in the North Sea by 2030 and at least 300GW by 2050.
Prime minister Alexander De Croo and Energy minister Tinne Van der Straeten hosted members of the European Commission at the second annual North Sea Summit, held in Ostend.
Before signing the Ostend Declaration into existence, De Croo referred to the summit as a "milestone" and welcomed Ireland, France, Luxembourg, the Netherlands, Norway and the UK as new members of the coalition. "Our goal is to deliver a greener Europe, a Europe which is energy independent," he said.
The member countries plan to use wind power generation in the North Sea, thus reducing reliance on importing fossil fuels from Russia. Another point of discussion was the defence of offshore infrastructure after the sabotage of the Nord Stream gas pipelines in the Baltic Sea last year.
"Our goal is to deliver a greener Europe, a Europe which is energy independent"
In a statement, Commission president Ursula von der Leyen said that while globally, greenhouse gas emission rose last year by 1 per cent, in the EU, emissions were reduced by 2.5 per cent. "We doubled the additional deployment of renewable energy last year," she said, "and we have, for the very first time, generated more electricity from wind and sun compared to gas."
The coalition faces competition from China, which has been ahead of the EU in terms of installed wind energy capacity since 2015.
© KENZO TRIBOUILLARD / AFP