NGOs and trade unions demonstrate in Brussels for vigilance around human rights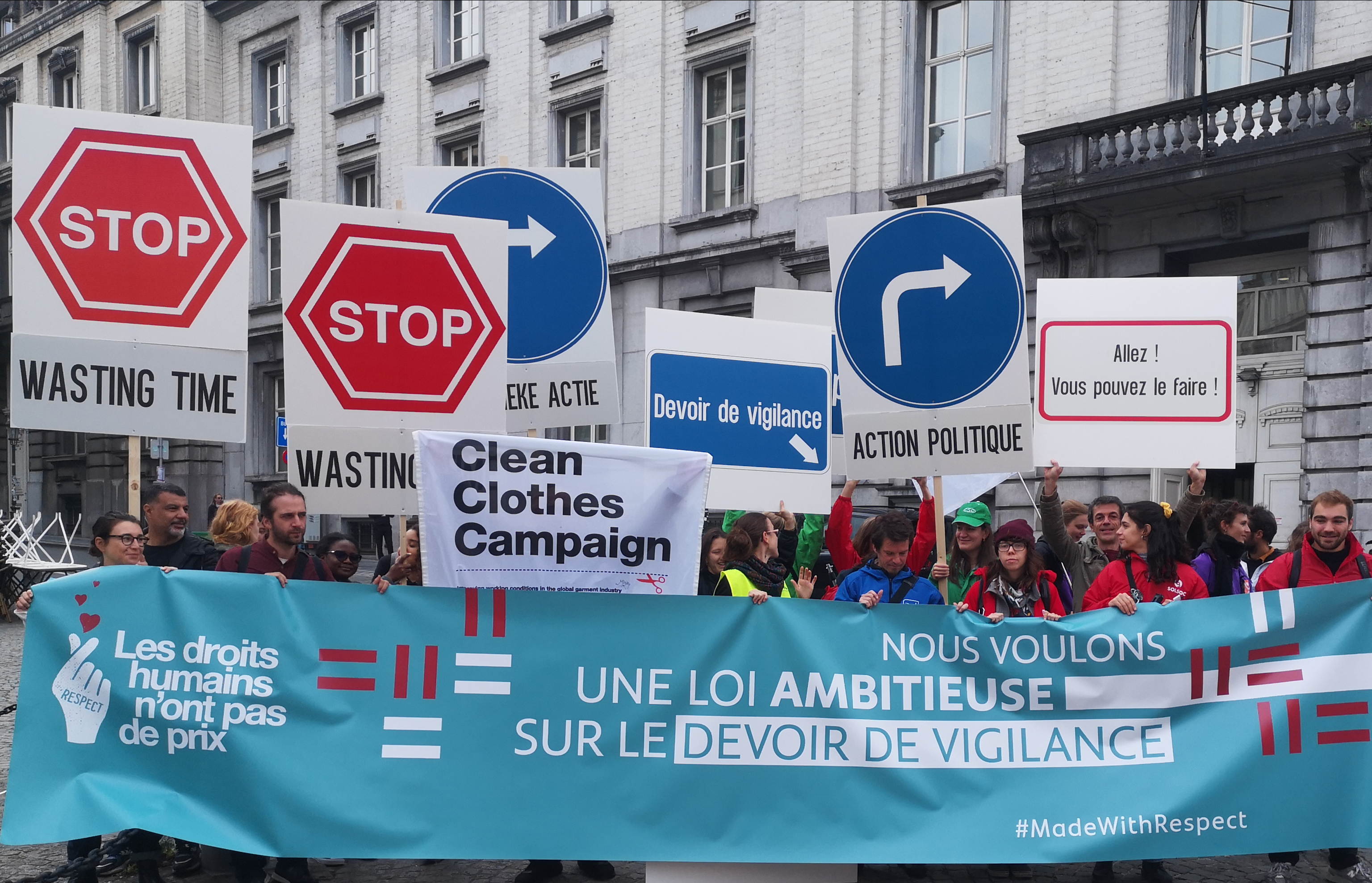 Several organisations demonstrated on Tuesday morning near the Belgian federal parliament in favour of establishing a duty of care. This would oblige companies to demonstrate their respect for human and environmental rights and labour rights.
More than a year ago, the Belgian parliament issued a bill to impose a duty of care on companies, but nothing has changed since then. At least that is what the Belgian Coalition for Vigilance Duty, which brings together trade unions and NGOs, says. The latter has also launched a campaign on the subject with the slogan "Human rights are priceless".
"The parliament is simply not dealing with the proposal," says Nadia Cornejo, in charge of the CNCD-11.11.11 campaign. "We are at a standstill, while other countries like France have already voted on legislation on the issue. A European proposal is also on the table."
An ambitious text on the subject in Belgium would encourage corporate responsibility at the national level while influencing better protection at the European level. 
"The current laws cover only some sectors, but none say that human rights must be respected in all sectors," says Cornejo. "This law on the duty of vigilance relates to our globalised economy. We need to watch over our value chains, and ask that all companies worldwide respect the rules and that consumers cannot buy products anywhere that could be manufactured by violating human rights."
New hearings on the subject are scheduled for Wednesday in the chamber's economy committee. The coalition hopes that those will encourage the legislative process.
(TOM)
© BELGA PHOTO SIMON FRANCOIS