Newly appointed Belgian Foreign minister under fire for visiting Crimea in 2021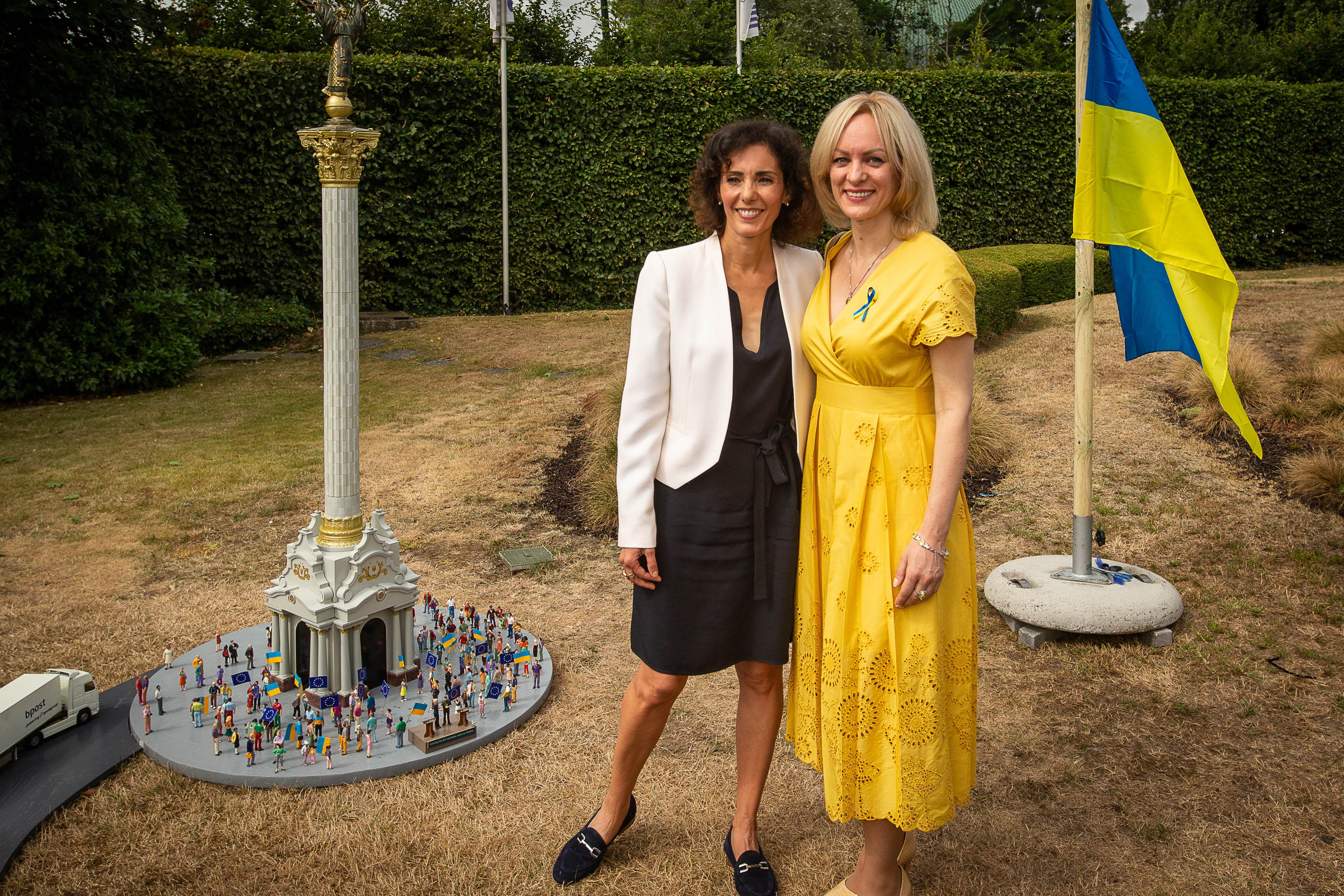 A fortnight ago, Hadja Lahbib (MR) became somewhat unexpectedly the new Belgian minister of Foreign Affairs. The fact that she travelled to Crimea a year ago as a journalist for RTBF via Russia has provoked much criticism on social media in Ukraine in recent days, journalist and Russia expert Jan Balliauw told Radio 1 on Wednesday.
"For the moment there is no big problem, but it is certainly a disturbing factor in the relations between Belgium and Ukraine," Balliauw said.
Hadja Lahbib, who worked as a journalist before becoming a minister, went to Crimea in July 2021, where she attended a theatre festival and visited the Livadia Palace.
"She also made a radio report about her visit for RTBF radio, in which she was asked whether she had returned from Ukraine or Russia. To that she replied that you need a Russian visa to land in Simferopol, from which you could infer that she had travelled via Moscow," Balliauw noted.
According to Balliauw, there is a special procedure to travel to the Crimea via Ukraine.
"But it takes a long time, because you have to go to Kiev where you get a document that allows you to go to the Crimea by land. Since the Russian invasion, of course, that procedure no longer makes sense. But until February 24, it was the only legal way for Ukraine. If you don't follow the procedure, Ukraine can deny you entry to the territory for three years."
The fact that the brand new Belgian foreign minister travelled to Crimea via Russia caused quite a stir in Ukraine.
"It was picked up by just about all Ukrainian media and caused a very negative storm on social media in Ukraine. Travelling to Crimea via Russia is very sensitive there, especially for public figures. If you do that, to public opinion there you are a kind of collaborator, someone who supports the Russian annexation of Crimea."
Hadja Lahbib, however, wants to make Ukraine one of her top priorities. During her first press appearance, she said she wants to travel to Kiev as soon as possible. The question is whether Kiev is waiting for her visit.
"In the current circumstances, I don't see any Ukrainian politician taking a photo with her, let alone her Ukrainian colleague Koeleba or President Zelensky. Because if they did, they would be met with a storm of criticism", Balliauw concluded.
Lahbib was appointed Belgian Foreign Minister a few weeks ago after Sophie Wilmés, who held the post until then, resigned due to family circumstances.
(AHU)
Foreign minister Hadja Lahbib and Commissioner of Ukrain Nathalia Anoshyna pictured during a press conference on the occasion of the inauguration of the Kyiv Independance Column and a miniature staging symbolizing the movement of solidarity from Europeans to Ukrainians at Mini-Europe, Brussels, Tuesday 26 July 2022.
© BELGA PHOTO JAMES ARTHUR GEKIERE