New satellite enables highly accurate weather forecasts of Europe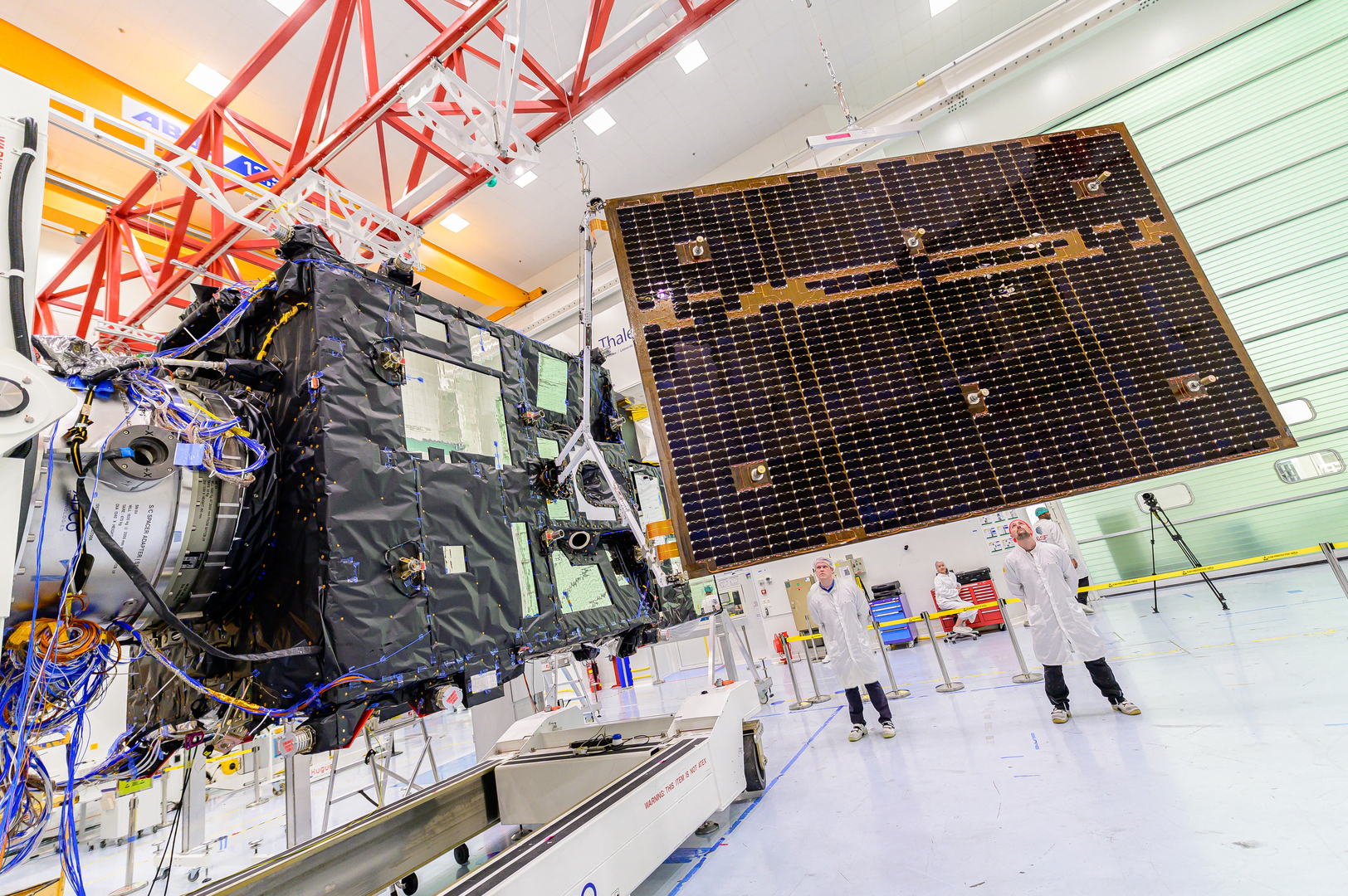 A new meteorological satellite system, the Meteosat Third Generation (MTG), will be launched later this year and will enable highly accurate weather forecasts of Europe. This was announced by Eumetsat, the European meteorological satellite agency, at a press conference in Brussels on Monday. "The system will literally save lives," it sounds.
The MTG is the most complex and innovative geostationary meteorological system ever built, it sounds. It will take images of Europe and Africa every 10 minutes with higher resolution and precision and will collect 50 times more data than its predecessor. It is intended that the satellite will serve for 20 years.
The three MTG satellites, two 'imagers' and one 'sounder', will take up their positions at 36,000 kilometres above Earth around December, after taking off from Kourou in French Guiana. The first two will image the European continent every 2.5 minutes (instead of 5 minutes previously) and the entire Earth every 10 minutes (instead of 15 minutes). The latter satellite will thoroughly examine electrical activity, wind, humidity and different cloud layers. The trio will also carry the European climate service Copernicus' Sentinel-4 instrument to observe air quality over Europe.
Once the new system is fully operational, nine to 12 months after its launch, "it will also help us track the full life cycle of a storm from space. And that is a first," explains Daniel Gellens, director general of the Royal Belgian Meteorological Institute (RMI). "We will be able to detect the first signs of instability in the atmosphere before clouds form, monitor the development of storms and track lightning activity."
It is extremely difficult to predict exactly where storms will be located. "As the situation changes, we can be more precise. This is called 'nowcasting'. The new system will improve this aspect by indicating two to three hours in advance where the thunderstorm core will pass," it sounds. Now it is six hours.
"That information is useful in storms like the one during Pukkelpop in 2011," says Gellens. This will enable national meteorological and hydrological services to quickly identify rapidly developing weather phenomena with major consequences, such as severe storms, and improve the accuracy of warnings.
Scientists predict that extreme weather events will become more frequent due to climate change. Just think of the floods during storm Bernd that caused more than 180 casualties in Belgium and Germany last summer. Last summer, in turn, was marked by drought and forest fires.
The European Environment Agency estimates that weather- and climate-related events caused 145,000 deaths and €520 billion in economic losses in the European Economic Area between 1980 and 2020.
The MTG project will cost the 30 member states of Eumetsat €2.9 billion over a 20-year period. Belgium will account for 2.5 per cent of this budget, or about 75 million euros.
The first European Meteosat-type weather satellite was launched in 1977.
© BELGA PHOTO - Twelve years of preparation and several billion euros to gain a few precious hours in forecasting severe weather: Europe is preparing to launch the first of its new generation weather satellites. Once in orbit at an altitude of 36 000 kilometres, MTG-I1, for Meteosat Third Generation Imager, will scan the planet every 10 minutes with an accuracy of up to 500 metres, half that of the previous generation launched in the early 2000s.