New on 1 December: reimbursed neuropsychological care and higher interest rates
27 November 2022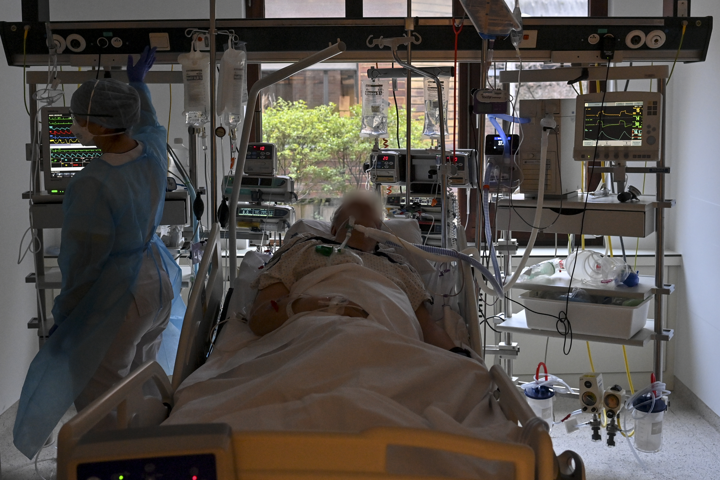 A new month means new rules. From December onwards, long-haulers, patients whose COVID-19 symptoms have not resolved and continue to impact their daily lives negatively, will be reimbursed for neuropsychological care. KeyTrade Bank increases interest rates on its savings accounts, and around 1,100 people with disabilities get a partial budget.
Long COVID patients or long-haulers, people with long-term health complaints after a COVID-19 infection, will be reimbursed for neuropsychological care from 1 December. Many patients suffer from concentration and memory loss and other cognitive problems. Occupational therapy in the second line, e.g. in the hospital, can also be reimbursed.
Since this summer, they could already use a personalised care pathway, in which the GP and other care providers draw up a treatment plan. Within that pathway, physiotherapy, speech therapy and psychological care were already reimbursed, possibly supplemented by occupational therapy and treatment with a dietician. From now on, neuropsychological care will also be eligible for reimbursement.
Increasing interest rates
Next month, Keytrade Bank will increase interest rates on its two savings accounts. Customers of the internet bank can get up to 1 per cent interest. This is a substantial increase. For instance, the Azur savings account goes from a 0.01 per cent base rate and 0.10 per cent fidelity premium to 0.50 and 0.20 per cent. The second account, the High Fidelity account, will get a 0.30 per cent base rate and 0.70 per cent fidelity premium from next month, up from 0.01 and 0.15 per cent now.
Keytrade Bank, which has more than 300,000 customers, is the first of the larger banks in Belgium to raise interest rates sharply. Smaller niche players like Santander Consumer bank, NIBC Direct, CKV and MeDirect preceded the bank. But, for now, the big banks are sticking to the legal minimum interest rate of 0.11 per cent.
Partial budgets
Finally, some 1,100 people with a disability will receive a partial budget from December, pending their entire person-following funding. These are people from priority group 2, not those with the most urgent needs, but people with a clear need for care and support. The Flemish government provides 20 million euros for these people.
People in priority group 1 - the group with the most urgent needs - must also receive a personal budget within 18 months to pay for their care and support themselves. In total, the Flemish government provides 107 million euros for these purposes.
© BELGA PHOTO DIRK WAEM