New initiatives needed to keep Ukrainian refugees off the streets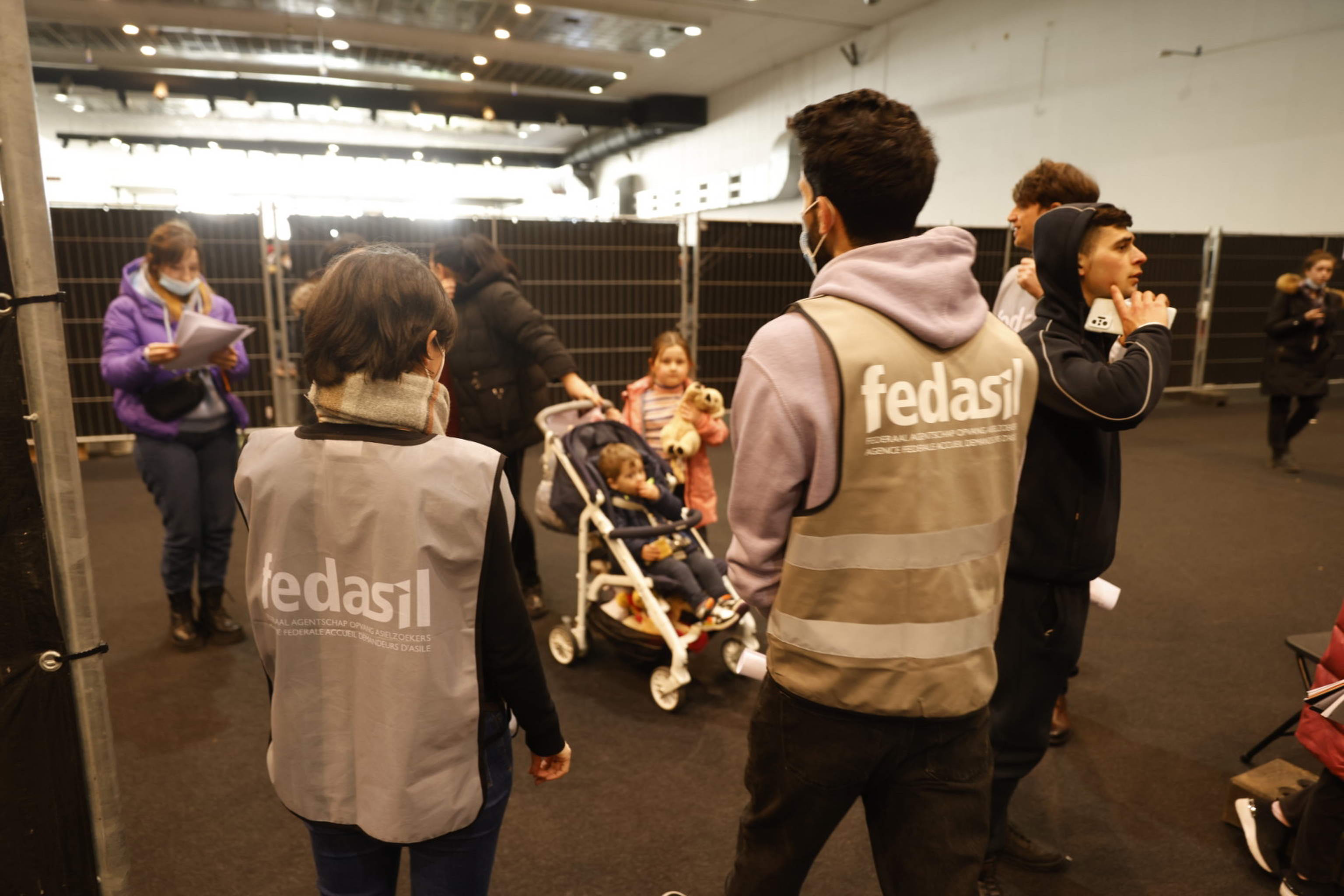 The crisis in the reception of asylum seekers now threatens to affect Ukrainian refugees as well. Not only overcrowding at the transit centre is forcing them to spend the night on the streets. The available reception places in Flanders are also gradually filling up. Flemish Housing minister Matthias Diependaele therefore urges that a third emergency village be opened in Ghent as soon as possible.
Ukrainian refugees arriving in Belgium have to go to the Heysel in Brussels to apply for temporary protection. They then go to the Ariane transit centre, from where Fedasil distributes them across the country. However, places at the transit centre appear to be increasingly limited.
Last summer, it was already apparent that Ukrainians were overstaying at the transit centre. Moreover, for several weeks Ariane has been accommodating not only 450 Ukrainians, but also 500 asylum seekers. As a result, Ukrainians are now also sleeping on the streets.
"We registered at the Heysel for temporary protection and since we did not know anyone in Belgium who could take us in, we registered with Fedasil and the Red Cross. They said there was no more room," Ukrainian refugee Nadia told De Morgen.
Together with her family, Nadia spent the night in the car, after which she found shelter in a local parish.
Emergency villages
Not only the transit centre is gradually struggling with a lack of space. The two existing emergency villages for Ukrainian refugees in Flanders, in Antwerp and Mechelen, are also gradually filling up, as is the buffer of local reception centres. Flemish Housing minister Matthias Diependaele therefore wants to open a third emergency village in Ghent as soon as possible.
To build the housing units, the Flemish government already had an agreement with the city of Ghent last summer. The housing project, which could easily last 20 years and will cost around 8 million euro, should open in early 2023 and house 600 people.
Student rooms
To cover the costs, minister Diependaele wants to invite UGent for talks, to see if the university would like to buy the housing units they are no longer needed. The purchase could solve the shortage of student rooms in Ghent. On Friday, the Flemish government sent an official request to this effect.
Of the approximately 50,000 Ukrainian refugees who have come to Belgium since March, about 30,000 live in Flanders, 7,000 in Brussels and 13,000 in Wallonia.
(AHU)
#FlandersNewsService
© ​ BELGA PHOTO JAMES ARTHUR GEKIERE - Fedasil workers give information at a center for the registration of Ukrainian refugees, at the Palace 8 hall of Brussels expo, Monday 14 March 2022. The center is opened to welcome Ukrainians fleeing their country after the Russian invasion.