New goals for Belgian railways: 30 per cent more passengers and doubling freight transport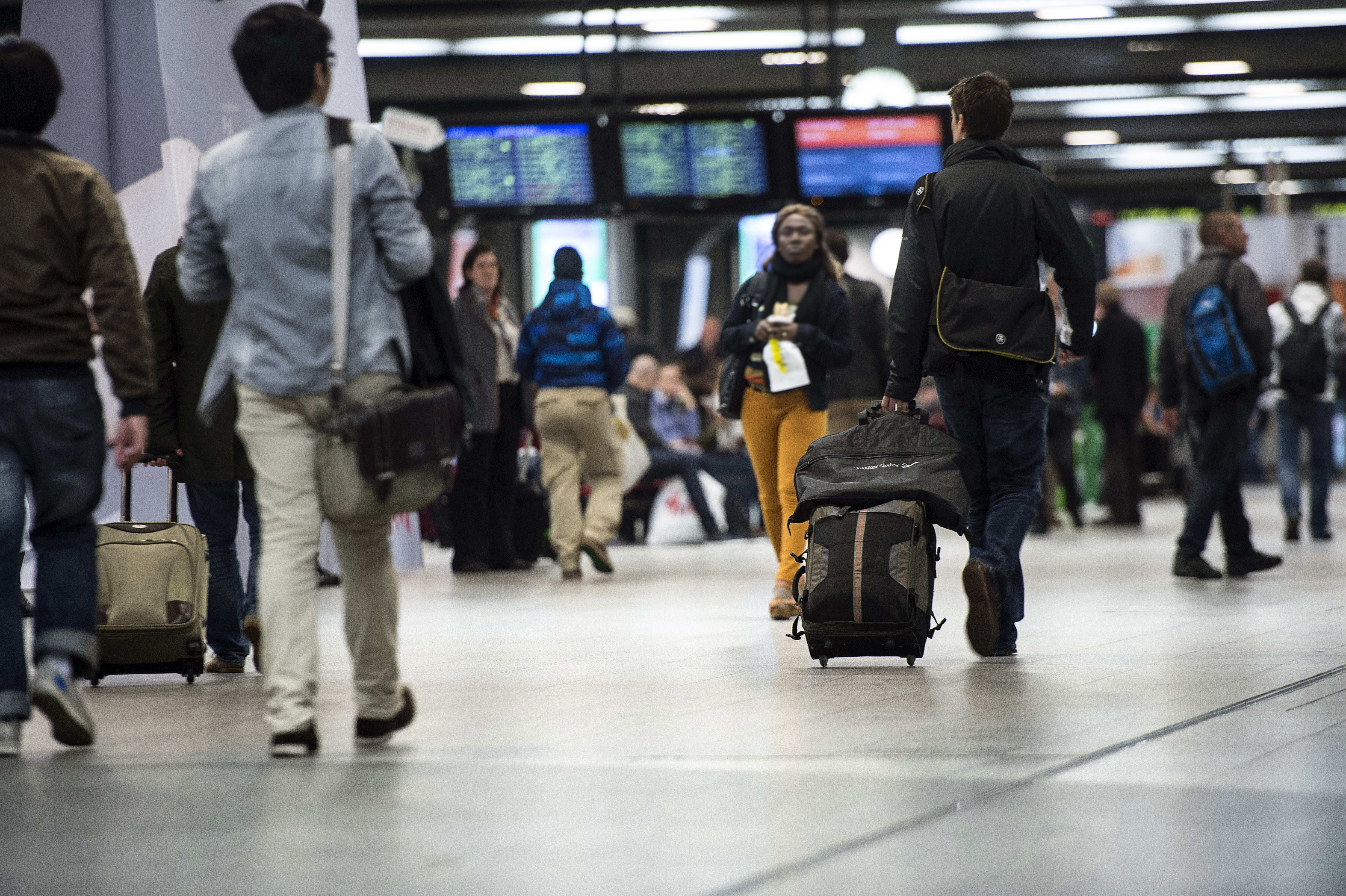 Increasing passenger transport by thirty per cent, doubling freight transport, ten per cent more trains and a substantial renewal of the fleet: Belgian railway operator SNCB and rail infrastructure manager Infrabel need to aim high, according to the new management contracts greenlighted by the Council of Ministers on Friday. The previous contracts dated back to 2008. Mobility minister Georges Gilkinet (Ecolo) spoke of a "historic moment" today.
Many of the ambitions had already been announced. But for the agreements to take effect on 1 January 2023, they still had to pass the Council of Ministers. These are long-term agreements, valid for the next ten years. This should primarily benefit planning, but also provide stability and security.
A key objective is to improve and expand train services. There is talk of increasing the number of trains by 10 per cent over a 10-year period. Specifically, this means an increase from 83,4 million train kilometres annually to 91,6 million.
Train services on weekdays and weekends should expand significantly, with trains running earlier and later, especially near major cities. Two extra hours of service will be offered on all lines, four extra hours on the main railway lines and around major cities, and up to five hours for the 'S network' in Brussels, compared to the current average of 14 hours of service per 24-hour period.
Half of the company's fleet will also be renewed over the next ten years. The current fleet is 25 years old on average, with some trains dating back as far as 1966. This leads to unreliable train equipment which does not meet passengers' expectations of comfort, accessibility and functionality. The new trains will feature more accessible carriages, more comfort and more seats.
Furthermore, Transport minister Gilkinet announced a new pricing policy. Pricing will be simplified and include advantageous formulas for young people, people with increased allowances and senior citizens. There are further discounts for leisure and off-peak travel, including cycling.
The plan is also to invest €5,9 billion in improving punctuality by modernising the network. Thanks to the gradual improvement of the network, all sections where speeds are currently low due to technical reasons will be gone by the end of the 10-year term, Gilkinet promises.
(BRV)
© BELGA PHOTO JONAS HAMERS