New framework embeds distance learning in Flemish secondary education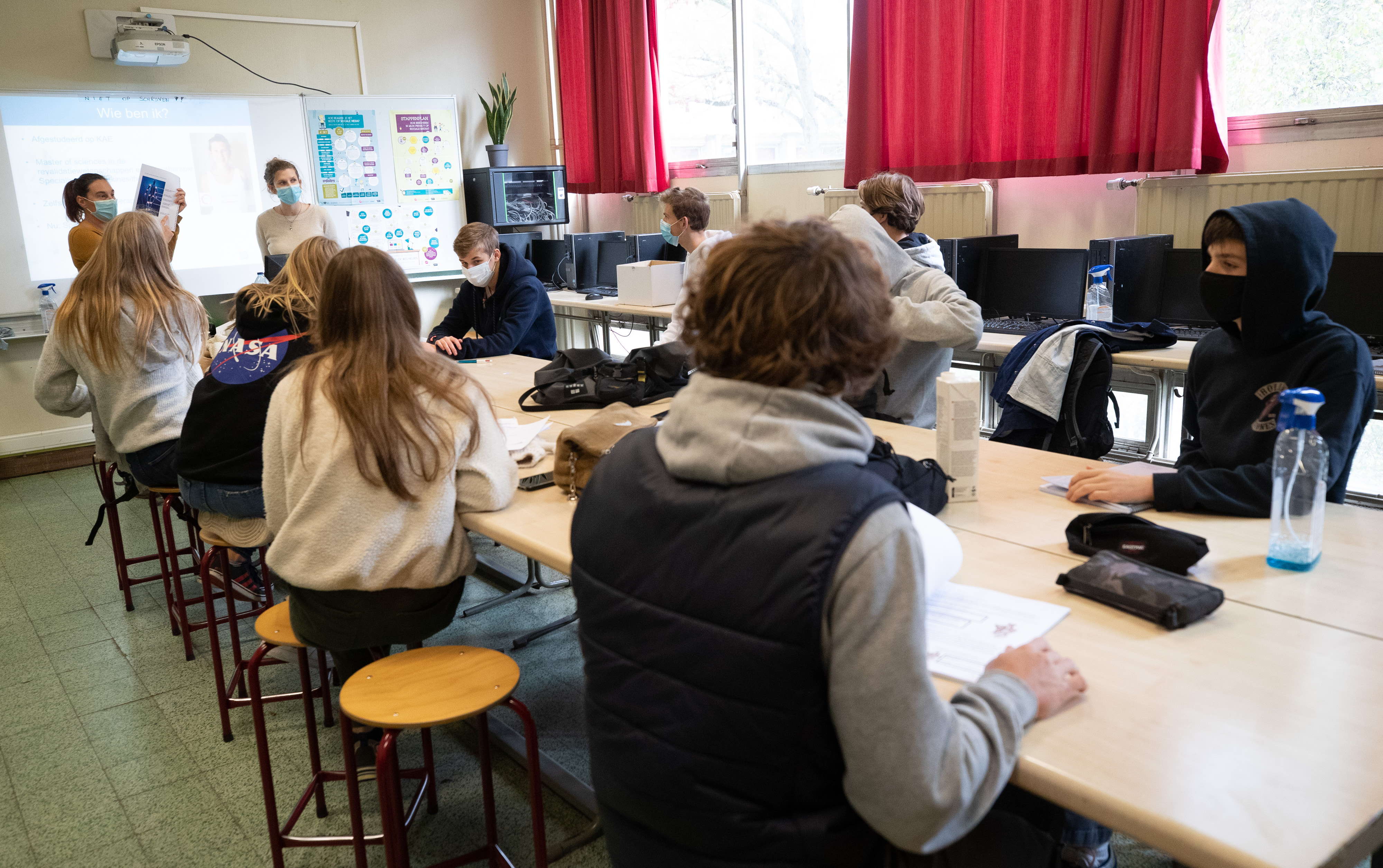 Flemish Education minister Ben Weyts revealed a framework on Wednesday that structurally embeds distance learning in secondary education. It also sets an upper limit for the proportion of distance learning: a maximum of 20 percent for years 1-2, 30 percent for years 3-4 and 40 percent for years 5-6. According to the minister, schools do have to guarantee vulnerable children that they will always have the right to be educated at school.
The pandemic forced Belgian schools to switch to distance learning. It did not always go smoothly, and the Flemish government tried to close the digital gap of many schools by investing in the digitalisation of education. 
Weyts unveiled a decree framework that regulates hybrid education with part-time distance learning in secondary education. The minister chooses to interpret that framework in a limited way. In this way, schools are given clarity and legal certainty, but also "retain a lot of room to make their own educational choices". There will also be a ceiling on the proportion of distance learning, ranging from 20 to 40 percent.
Schools must provide guarantees for pupils in vulnerable home situations. For instance, they must first check whether all pupils are prepared for distance learning and every pupil has the right to follow distance learning from school. This is important, for example, for pupils who cannot have a quiet room at home to follow lessons.
"We want schools to be able to combine their contact education with high-quality distance learning if they wish," says the minister. "That offers many opportunities to challenge the strong learners and guide the vulnerable learners better. And thus ensure more educational quality for all pupils."
The intention is to evaluate the hybrid education system no later than the 2026-2027 school year.
(TOM)
#FlandersNewsService ​ | A Smartschool Life distance learning lesson at the GO Atheneum Etterbeek. © BELGA PHOTO BENOIT DOPPAGNE