New co-chairmen of the Flemish Green Party announced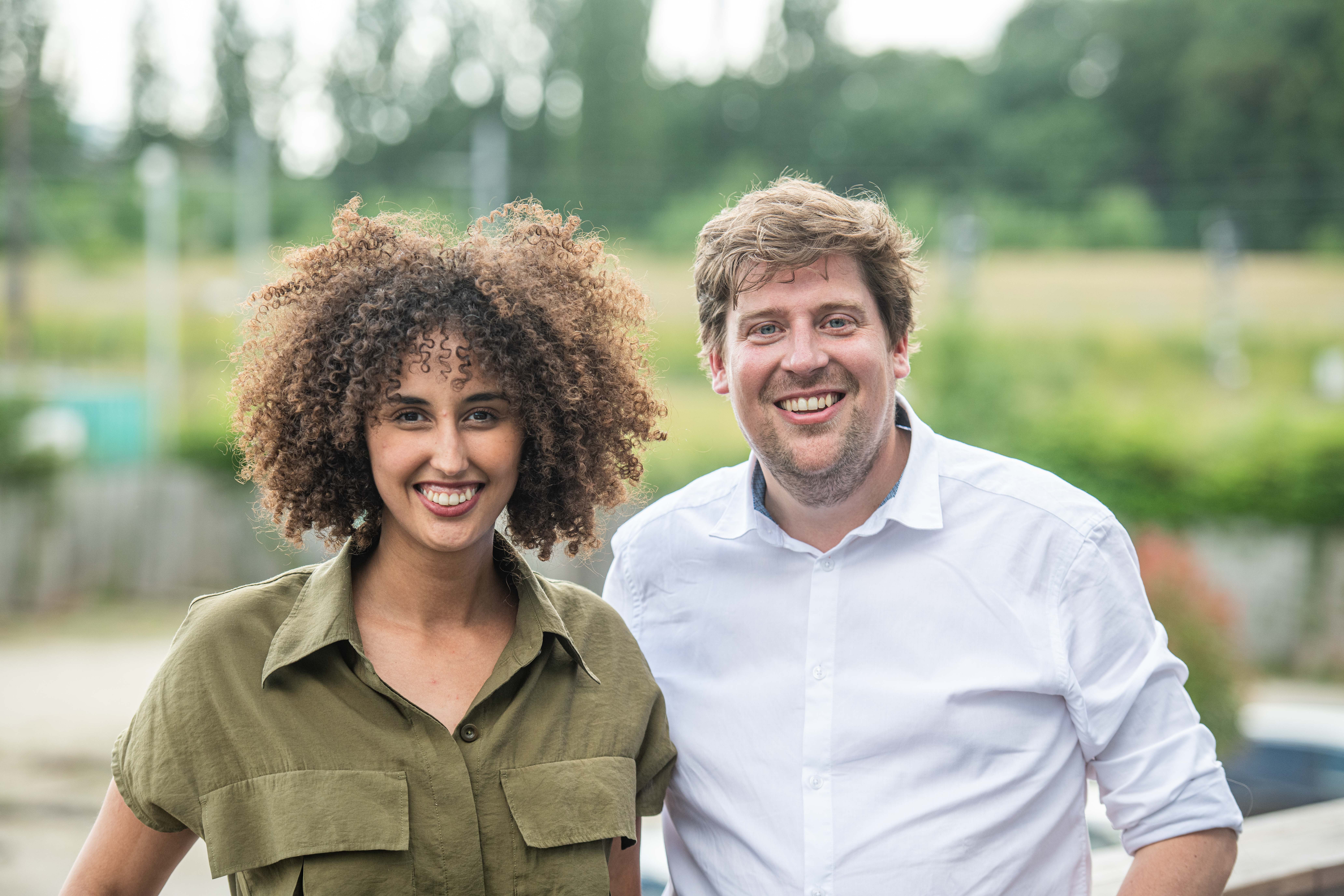 The duo Nadia Naji and Jeremie Vaneeckhout are the new co-chairmen of the Green Party. They made it through a voting round on Saturday with 57 per cent of the votes. The duo now take over the crown from Meyrem Almaci, president of the party between November 2014 and now. She announced at the end of March that she wanted to quit as chairman.
The party disappointed in the 2019 elections. Although the timing was right -with the climate demonstrations and a growing global climate awareness-, the party achieved 9.7 per cent in the House of Representatives, yielding six seats. That was over 1 per cent more than in 2014, but the party was hoping for a big gain in those days. Due to the war in Ukraine and fierce opposition from MR, the party with federal deputy prime minister De Sutter and energy minister Van der Straeten then had to swallow a postponement of the nuclear exit, however one of their hobbyhorses. The polls for the coming elections now show an even lower score than the last ballot box result. Almaci had already lost her dash. In March, she announced her departure.
For the first time, the 7,000 or so members of Green were able to vote digitally. Several rounds of voting had been planned, but in the end one round was enough to crown Vaneeckhout and Naji as successors to Meyrem Almaci and Dany Neudt. ​ In total, 38 percent of the members voted.
"This is the start of a new era for our party. True to our ideals, with nothing but respect for our predecessors. We thank the other duos for the sporting struggle and the members for the trust," Naji and Vaneeckhout said in a first reaction.
Naji is 30 years old and comes from Molenbeek. She works as a cabinet member for Brussels Minister Elke Van den Brandt, but is less well-known to the general public. The 37-year-old Vaneeckhout from Anzegem was vice-chairman of Groen in the past and has been a member of the Flemish Parliament since 2019. Earlier this year, he released the book "Forgotten Land".
"The social challenges are enormous. Politics has a huge responsibility in the coming years. We cannot afford to be a party that sits anxiously in a corner or is too preoccupied with its own shadow. Right now, there is a need for convincing progressive politics," says the duo.
© BELGA PHOTO/ JONAS ROOSENS - Green new co-chairwoman Nadia Naji and Green new co-chairman Jeremie Vaneeckhout.