New BOB campaign much needed: 19 percent of Belgians admitting to drink-driving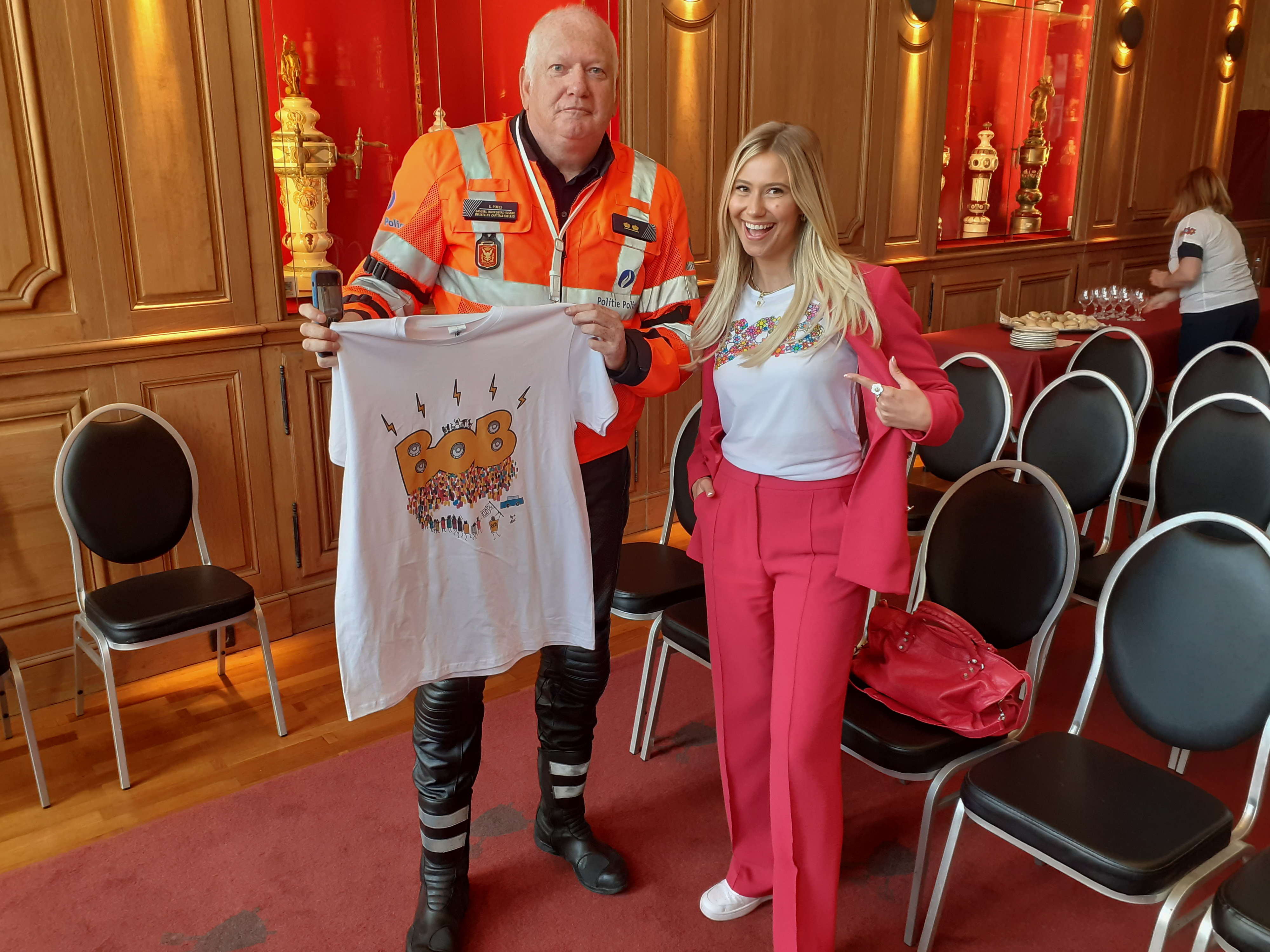 In the Brouwershuis on the Grote Markt in Brussels, the new BOB campaign was kicked off on Thursday, something that is sorely needed. A new European study shows that 19 percent of Belgians admit to drink-driving.
A new European study carried out by Fondation Vinci Autoroutes in eleven countries shows that 19 percent of Belgians sometimes get behind the wheel with one glass too many, even though they themselves do not feel the effects. Belgium scores far above the average of 9 percent. A worrying figure, because a recent study by Vias shows that when a vulnerable road user is hit by a car driver under the influence, there is a 63 percent greater chance of serious injury.
BOB summer campaign
After two years of corona, the BOB summer campaign wants to control excessive drinking during the many bbq's, outings and festivals. Celine Van Ouytsel, Miss Belgium in 2022, is the ambassador of the summer campaign and designed a colourful t-shirt that will be sold at various Belgian festivals.
"I am almost always BOB. Actually, it's very easy to be a BOB, because you don't have to do anything. You don't have to drink alcohol and just have fun," the ex-Miss Belgium says.
The French RTBF television presenter Adrien Devyver was also allowed to design a T-shirt. The Bob summer campaign starts tomorrow, 3 June, and from 24 to 27 June there is the weekend without alcohol.
First campaign in 1995
In 1995, the Vias Institute ran its first BOB campaign at the end of the year. Twenty-two years later, BOB has become an internationally recognised brand and the best practice for raising awareness of the problem of drink-driving.
BOB campaigns are run through a combination of prevention and repression or rather awareness raising and police checks. This approach is based on the fact that an increase in the subjective and objective risk of being checked leads to a decrease in the number of drivers under the influence of alcohol.
In cooperation with the Belgian Brewers, the Vias Institute (then BRSI) developed the internationally recognised BOB concept more than twenty years ago. Originally, BOB is 'the person who doesn't drink when he has to drive'.
(AHU/VIV)
© BELGA PHOTO GAUTHIER DESCAMPS
© BELGA VIDEO NILS QUINTELIER