NBA debutant Toumani Camara wants to put Belgium on the basketball map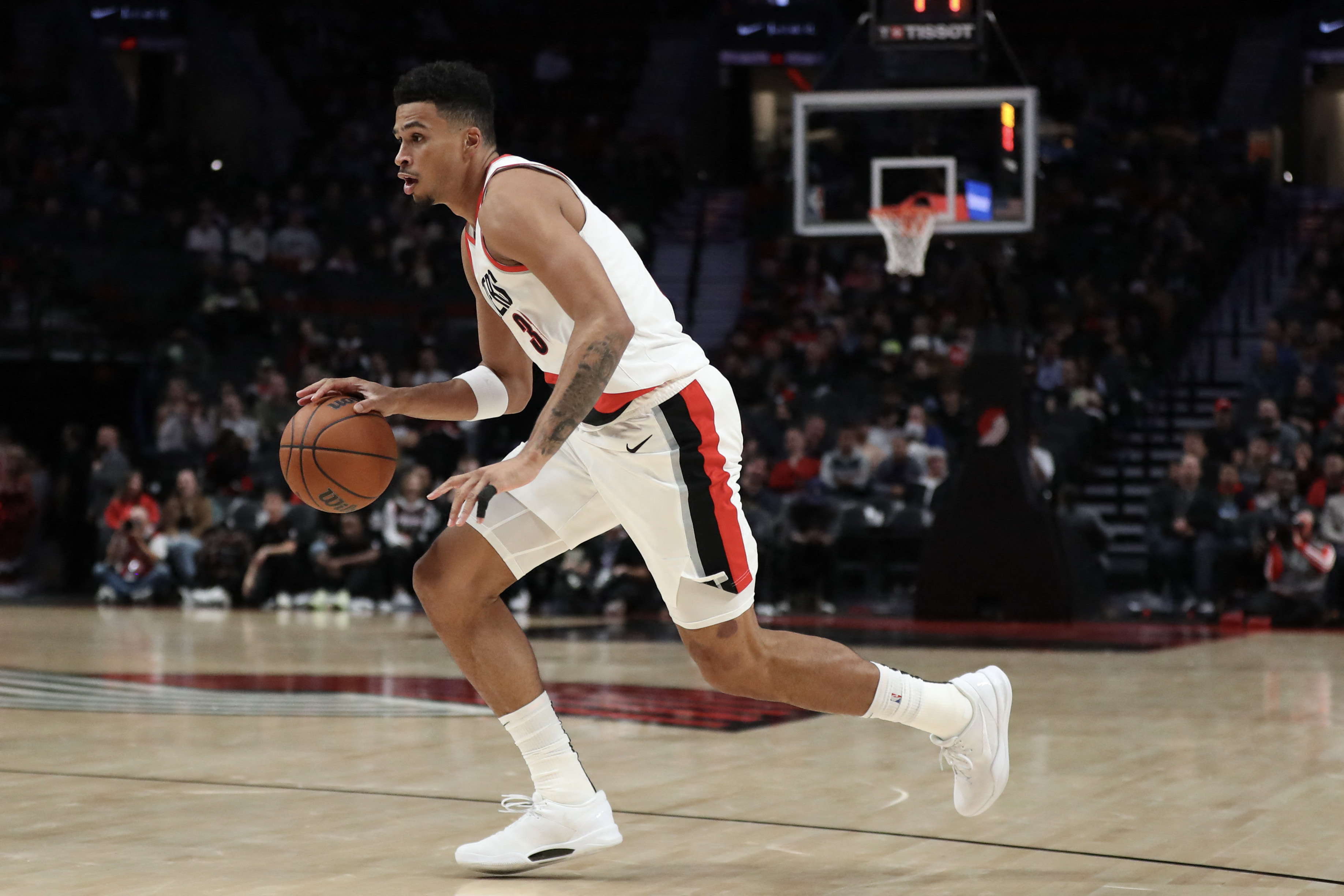 The 78th season of the NBA starts on Tuesday. For the second time in history, Belgium will be represented in the world's premier basketball competition. Twenty-three-year-old Toumani Camara has impressed in pre-season as part of the Portland Trail Blazers and is looking to put Belgium on the sport's map.
Born in Brussels, the 2.03m-tall Camara has been a household name in the US for some time. He represented his country at U16 level and moved to Florida soon after, playing college basketball for the Georgia Bulldogs and later the Dayton Flyers.
While he was originally drafted by the Phoenix Suns this summer, Camara will make his NBA debut with the Portland Trail Blazers instead. Once a player is drafted, they cannot sign a contract with another team, but teams often trade their picks for other players, picks or money.
Unexpected trade
This is what happened with Camara, who was sent to Portland in a multi-player trade in September. But that didn't discourage him: "I am grateful to be able to say I am in the NBA," he said at the time. "Unexpected things are part of the job I signed for. I will always be grateful to the Suns organisation for drafting me."
The move could end up being a positive one. On paper, Portland is a weaker team than the Suns, which could lead to more playing opportunities. If the pre-season is anything to go by, Toumani will grab those opportunities with both hands.
"There are so many things to love about Toumani"
Despite losses to the Utah Jazz and Phoenix Suns, Camara has emerged as one of Portland's brightest prospects. In the final quarter against the Jazz, he almost single-handedly led a comeback from 14 points down to a 138-133 victory.
The standout performance was hailed by his teammates. "There are so many things to love about [Toumani]," Portland coach Chauncey Billups said. "The thing that stands out to me is his toughness. (...) He's fearless. He's a competitor."
"Toumani's been great," added Portland guard Anfernee Simons. "From the first time he came in, he's always been very impressive. He just showed that to everybody tonight."
Second ever Belgian in the NBA
Camara will become the second Belgian and the first Belgian-born player ever to play in the NBA. Didier Mbenga, who won the NBA championship with the LA Lakers in 2009 and 2010, has Belgian nationality but was born in Kinshasa, DRC. Axel Hervelle was the first Belgian to be drafted by an NBA team, but he never signed a contract and thus never played in the competition.
"I want to prove myself here and build my career," Camara said of the upcoming season. "I want to make my family proud and put Belgium on the map. It's up to me to show what I can do at the highest level. I am a versatile player who does what it takes to win."
© PHOTO AMANDA LOMAN/GETTY IMAGES/AFP