NATO-Ukraine Council convenes to discuss grain transport via Black Sea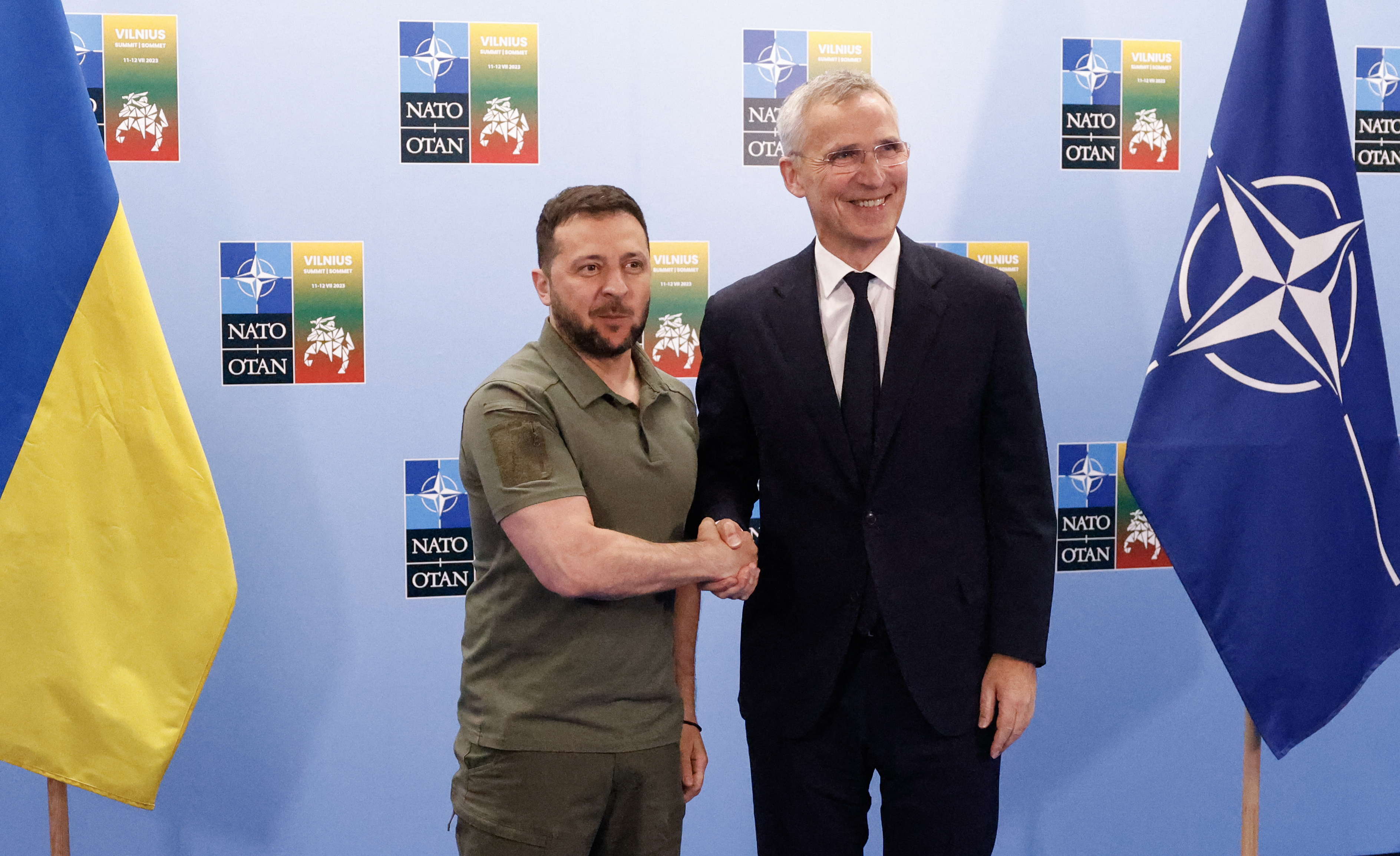 The NATO-Ukraine Council will meet on Wednesday at Ukraine's request: the country wants "to consult on the latest developments and discuss the transportation of Ukrainian grain across the Black Sea", NATO spokesperson Oana Lungescu said.
The meeting is a result of Russian president Vladimir Putin's attempts to disrupt Ukraine's grain export. Russia pulled the plug on its grain deal with Ukraine last week and has been bombing the Ukrainian port city of Odesa on a daily basis. The deal protected cargo ships carrying Ukrainian grain out of Black Sea ports.
On Monday, a drone attack hit the port city of Reni, destroying a grain hangar. Located on the Danube, near the border with Romania, Reni is one of Ukraine's largest river ports for grain.
"This recent escalation poses serious risks to Black Sea security"
The attack was also the closest encounter with a NATO member since the start of the war in February 2022. "This recent escalation poses serious risks to Black Sea security. It also again impacts Ukraine's grain transit and thus global food security," said Romanian president Klaus Iohannis.
Africa suffers
Experts say the transport of wheat and maize from Ukraine has become much more difficult. Vegetable oils can still be transported by road or rail, but that method of transport is not cost-effective for grain. As a result, grain prices have risen sharply, reaching a five-month-high this week.
Africa relies heavily on grain from Russia and Ukraine, according to NGOs. Price increases could lead to hunger for millions of people, especially in poorer countries. Putin has claimed Russia will take over the transport of Ukrainian grain to Africa. Meanwhile, Ukrainian president Volodymyr Zelensky has asked Turkish president Recep Tayyip Erdogan, the broker of the original grain deal, for help with mediation.
NATO secretary-general Jens Stoltenberg and Ukrainian president Volodymyr Zelensky © ODD ANDERSEN / AFP