National strike in Belgium will disrupt road, water and air traffic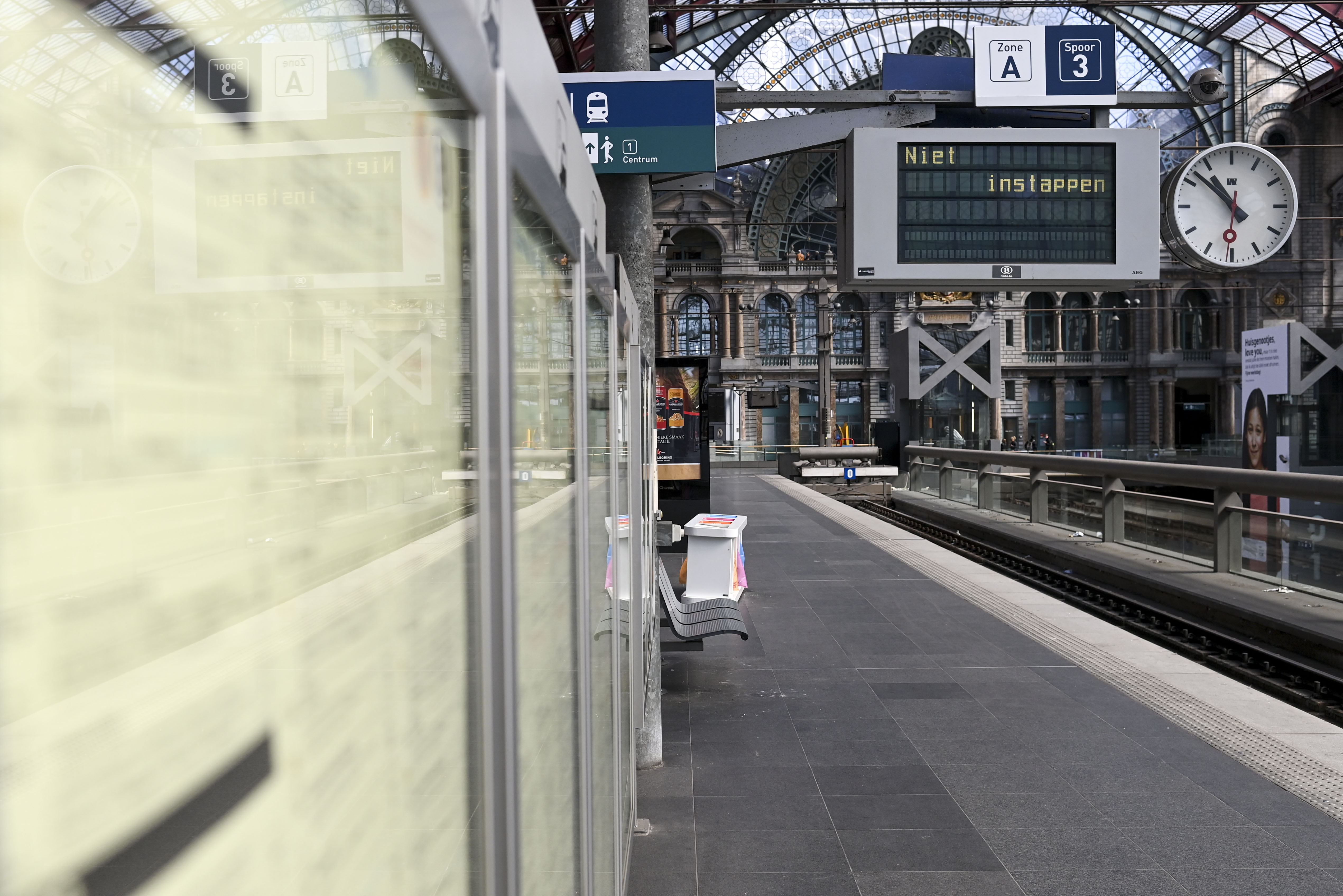 Unions are organising a national day of action and strike action on Wednesday to demand more purchasing power. Not only public transport in Belgium will be affected. Disruptions are also expected at Brussels Airport, the Port of Antwerp-Bruges and North Sea Port.
As a result of the inter-professional strike, train traffic will be severely disrupted on Wednesday. Railway company SNCB is working on an alternative timetable in which a quarter of the trains would run. The rail disruption will start as early as 10 pm on Tuesday and continue until Thursday morning.
A third of the IC trains will run between major cities. A quarter of suburban S-trains and local L-trains will run. Most P-trains, which will be put in during the morning and evening rush hours, will be cancelled. Furthermore, transport company De Lijn warns that disruption on buses and trams could be severe on Wednesday.
Meanwhile, airlines are taking preventive measures, cancelling some 55 per cent of flights arriving or departing Brussels Airport. At stake are just over 200 flights. In addition, airline TUI Fly is diverting its 18 flights to Cologne and Maastricht airports on Wednesday.
Wednesday's national strike also threatens to paralyse the Port of Antwerp-Bruges completely. The two largest container terminals (MPET PSA and DP World) would remain completely closed. As a result, logistics players dependent on the terminals will also be forced to close. There will also be no sea vessels arriving or departing from the Ghent part of North Sea Port on Wednesday. Shipping companies are asked to reschedule their trips.
Education unions are also planning to join the strike. According to them, the expensive energy prices and free wage negotiations, themes that take centre stage during the national day of action, also apply to education.
© BELGA PHOTO DIRK WAEM