Nationwide strike for better wages tomorrow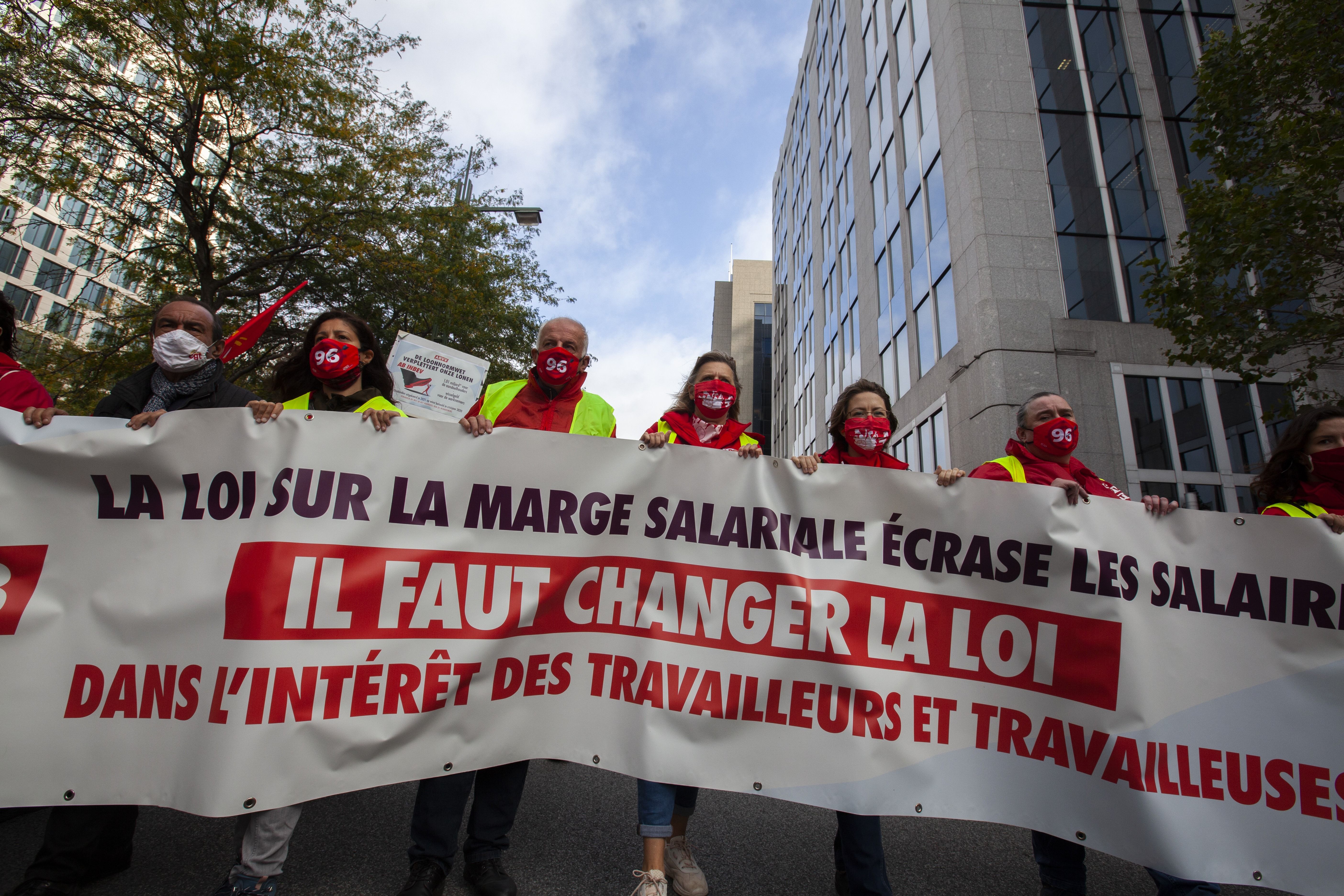 The Common Front of Trade Unions is organizing protests in different places in the country tomorrow . The Unions are fighting for higher wages now that the prices of energy, fuel and food, for example, are continuing to rise.
In 1996 Belgium introduced the wage standard law to protect the competitive position of Belgian companies against neighboring countries by putting a brake on wage increases.
The unions want to reform the current law. 87,390 people have already signed a petition for a reform of the wage standard law, enough to be put on the parliamentary agenda. In Belgium 25,000 signatures are needed for this.
"Prices are exploding and making life more and more expensive. (...) The problem is that our wages are not rising at the same rate, because wage increases are severely restricted by the wage norm law. Even in companies that make big profits, the law prevents us from negotiating more," the joint union front denounced in a pamphlet.
The unions are therefore asking the FEB to respond to the "current rise in the cost of living." Thus, in Brussels, an action is planned from 10 a.m. to noon at the headquarters of the employers' organisation, near the Central Station. There will also be an action on the Kramersplein in Ghent, at 11.55 am. In Antwerp, a demonstration starts at 9:30 a.m. on the Operaplein, with the Groenplaats as the final destination. In the southern part of the country, there are actions in Charleroi, Liege and Namur, as well as in Walloon Brabant and the northwest of Hainaut.
On Monday June 20th, a national demonstration will take place in Brussels to defend the purchasing power and for a revision of the wage standard law. Moreover, The Common Front of Trade Unions has already suggested additional trade union actions: at the end of March, it will evaluate whether additional actions are necessary.
Disruptions
STIB and De Lijn expect public transport to be disrupted on Friday. This is also the case for the Walloon public transport company TEC. No disruption is expected at the NMBS, as no strike notice has been given.
In Brussels, waste collection may be disrupted. The city of Antwerp warned of disrupted services, for example for waste collections and childcare locations. All recycling parks in the Scheldt city will be closed.
© BELGA PHOTO / LEPICTORIUM Several thousand people were marching ​ in the Belgian capital for a better revaluation of wages in the country last year.