National demonstration: Public transport disruptions on Friday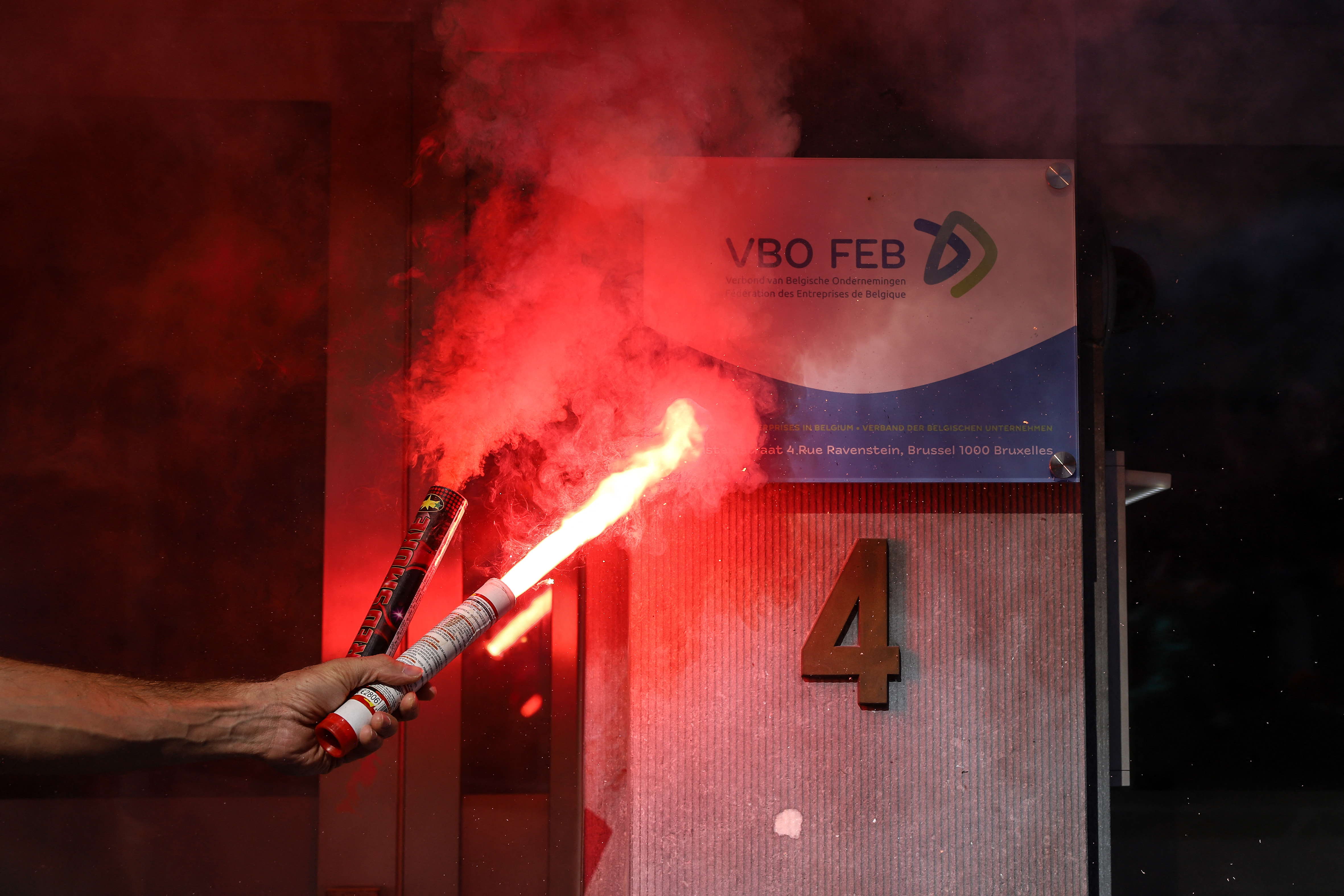 Metro, bus and tram operators in all regions in Belgium have confirmed that their services will be disrupted on Friday 16 December as a result of the national demonstration by the trade union federations against high energy prices in Brussels.
Brussels Airport had already confirmed that the action would cause disruption as a large number of its staff are expected to take part. Public transport operators STIB (Brussels) and De Lijn (Flanders) are also expecting complications as a result of the mobilisations organised by several trade unions to once again highlight the impact of the high energy prices on employees.
"STIB bus, tram and metro traffic will be disrupted on that day. STIB is asking passengers to find alternatives for their journeys and will provide information on the situation in real-time," a company statement read on Monday.
In addition to STIB employees participating in the movement, transport routes will be disrupted by the demonstrations themselves. STIB states that it will "make every effort" to keep passengers informed about the evolution of the situation, posting updates on its website and social media channels.
De Lijn and TEC impacted, trains running as usual
De Lijn also confirmed that the demonstration will disrupt bus and tram services across Flanders though could not yet comment on the extent of disruptions.
An adjusted timetable will operate on Friday based on the drivers that will be working; this will be made available on Wednesday evening (14 December).
Wallonia's public transport operator TEC also expects disruptions to its network on Friday: "More precise information on the cancelled routes will be available from Wednesday 14 December at 16:00," a statement read.
As Friday marks a national demonstration and not a strike action, national railway operator SNCB – which was hit by a three-day strike at the end of November — does not expect its services to be disrupted on Friday, spokesperson Bart Crols told The Brussels Times.
"Trains will be running as normal throughout the day. The only inconvenience, if that's what you can call it, is that stations may be busier than usual as demonstrators often use the train to travel to and from the demonstration."
Likely more to come
Trade unions have organised strike actions and national demonstrations over the course of the year, with people taking to the streets calling for affordable energy and financial assistance in light of the various hardships affecting employees across the country.
Almost all household expenses – including gas and electricity, fuel and groceries – are growing more expensive, "keeping citizens in a stranglehold," a statement from socialist trade union ABVV-BBTK read.
A demonstrator holds a flare near the entrance of the Belgian Federation of Enterprises during a trade unions demonstration against the rising cost of living and increasing energy prices on a national strike day. © BELGA PHOTO VALERIA MONGELLI