National demonstration comes to an end without significant incidents
Monday's national demonstration against social dumping and the erosion of the right to strike came to an end without any significant incidents. After a march lasting just over two hours, between 18,000 and 25,000 trade union members arrived at Brussels Midi station, the official end point of the joint union action.
The march left Boulevard du Roi Albert II around 11.15, following speeches by union leaders. The route went via Brussels-Central and a short stop at the Palace of Justice.
Unions say the courts are too often used to restrict the right to strike, so they symbolically released balloons at the Palace of Justice during the demonstration. A large banner was also hung on the scaffolding surrounding the building, with the inscription in French "Profit everywhere, justice nowhere. Boycott Delhaize". Some people briefly climbed the scaffolding.
Social conflict at supermarket chain Delhaize was the direct cause for the action organised by Belgium's three largest unions, ACV, ABVV and ACLVB. The chain wants to privatise all its stores, but the unions fear this will lead to worse pay and working conditions for thousands of workers.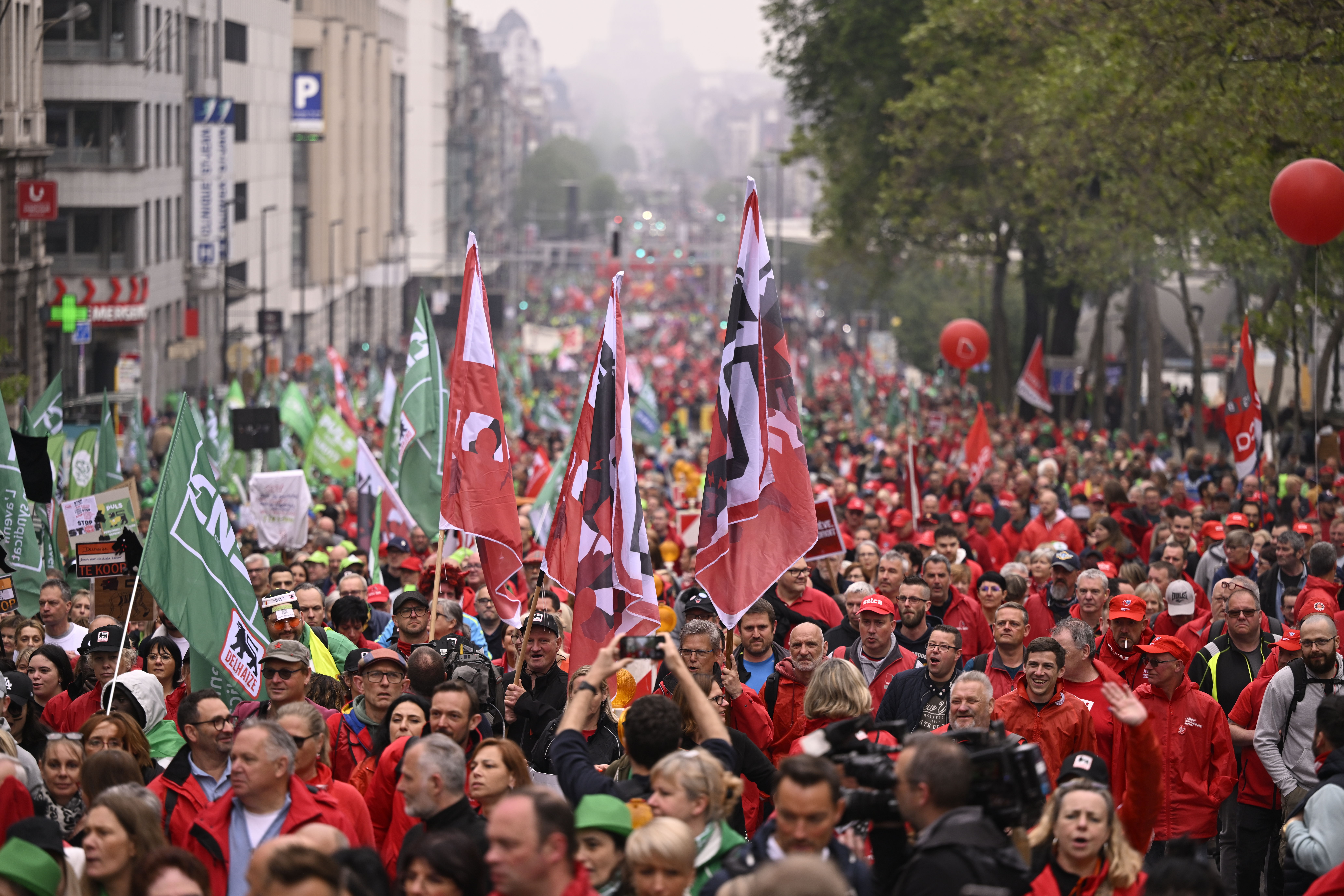 All Delhaize shops in Flanders and Brussels remained open on Monday morning. Only the Delhaize shop at Embourg in the province of Liège was closed. As a result of the action, some buses and trams did not run. Flemish public transport company De Lijn provided a reduced service, with the impact greatest in Antwerp and Ghent.
(BRV)
© BELGA PHOTO LAURIE DIEFFEMBACQ