Namur hosts World Folklore Festival with international dancers and musicians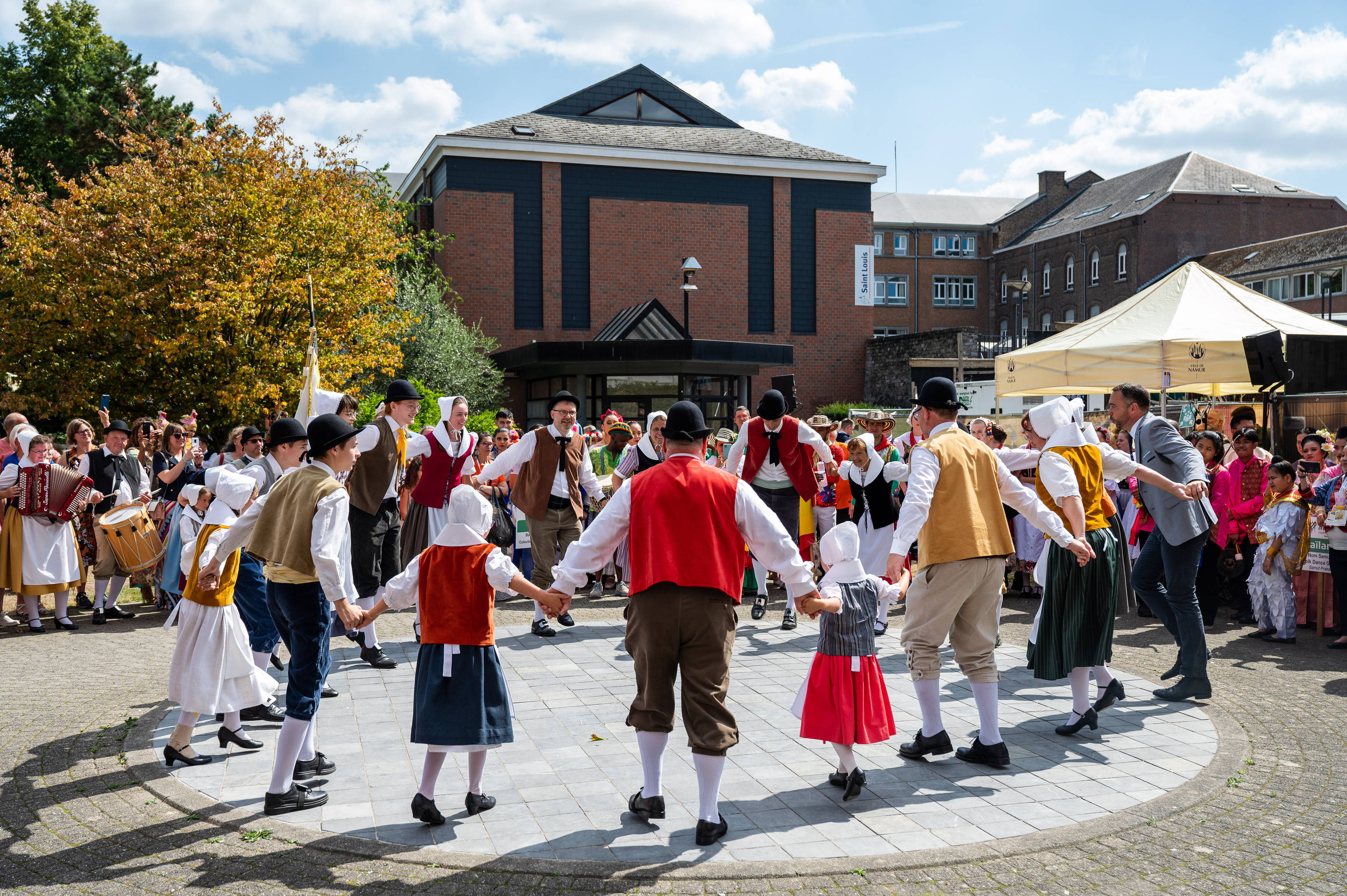 After a gala on Saturday evening, the festivities continue this Sunday 21 August at the 60th edition of the Jambes-Namur World Folklore Festival ​ with an ecumenical ceremony, a procession, a flea market and a parade with musical entertainment in Jambes, followed by a new show in the afternoon before a ball which takes place in the evening.
In total, the international event brings together some 300 dancers, singers and musicians this year. Countries represented include Chile, Thailand, Mexico, Colombia, Kenya and Poland.
Belgium is represented by the Gelmel Folklore Ensemble from Schoten, the Pas D'la Yau Ensemble from Quevaucamps as well as the Jambois de la Frairie Royale des Masuis and Cotelis.
Nursing homes
Tomorrow, Monday 22 August, the artists will perform in nursing homes. An official reception is then planned at the provincial palace before a new gala which will close these four days placed under the sign of folklore.
On Saturday, performers paraded at the weekly market in Namur. As tradition dictates, the artists were then invited to the Jardins du Maïeur for demonstrations followed by a friendly drink. The mayor of Namur, Maxime Prévot, also took the opportunity to have a little dance.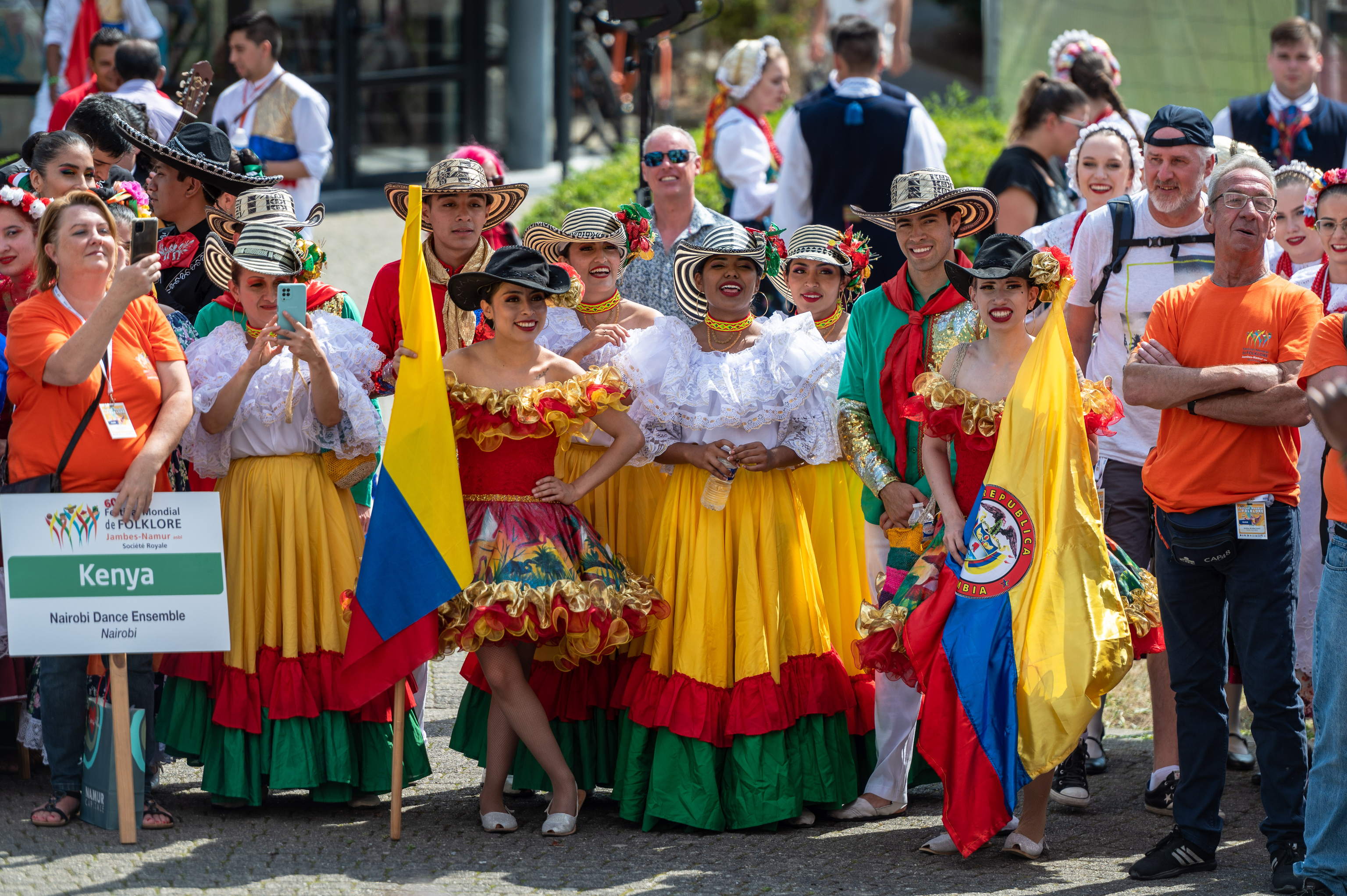 (VIV)
© BELGA PHOTOS (MAXIME ASSELBERGHS)