Nagorno-Karabakh conflict: fuel blast kills 20 and injures 290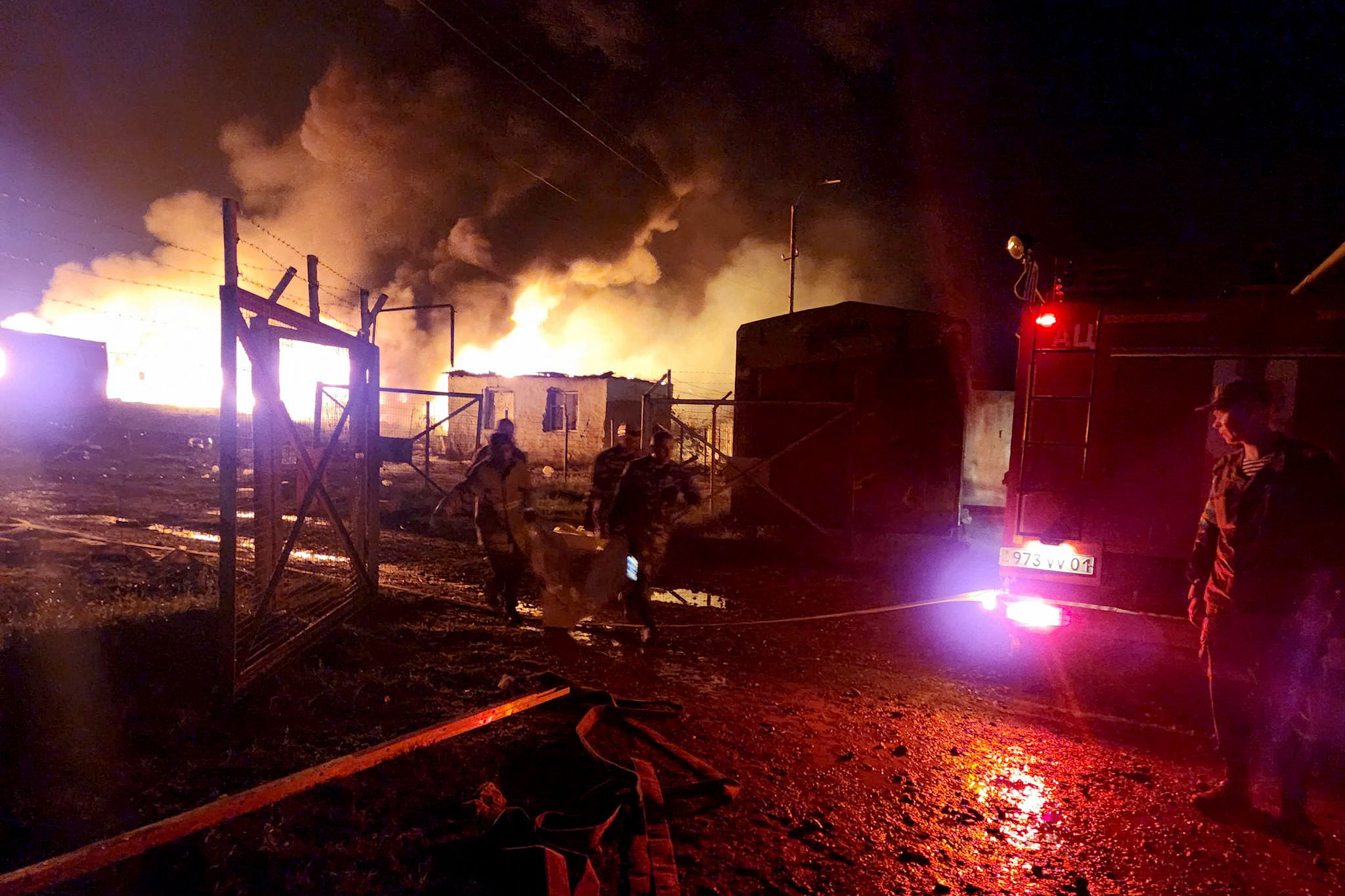 An explosion at a fuel depot killed at least 20 people and injured another 290 in the disputed Nagorno-Karabakh region on Monday night, the region's health ministry said on Tuesday.
Dozens of injured people are in a critical condition. The cause of the explosion is still unclear. Politician Metakse Akopjan said many people had been queuing to buy petrol at the time of the blast and were fleeing the region for Armenia.
The region's human rights office has appealed to the international community for help. "The health condition of the majority is severe or extremely severe. The medical capacities of Nagorno-Karabakh are not enough," human rights ombudsman Gegham Stepanyan wrote on social media.
The humanitarian situation in Nagorno-Karabakh has been precarious for some time. Azerbaijan has blocked the only access road from Armenia to the ethnic Armenian enclave for months, causing food, medicine and fuel shortages.
Fearing for the future
Azerbaijan took control of Nagorno-Karabakh last week after a brief but fierce offensive. Armenia and Azerbaijan have been fighting for years over control of the region, which is internationally recognised as part of Azerbaijan but has an ethnic Armenian majority.
Ethnic Armenians in the region fear for their future now that Azerbaijan is in control, prompting many to flee to Armenia. More than 13,000 refugees have crossed into Armenia since the region was seized, Armenian officials said on Tuesday.
Hundreds of cars were still on their way from Nagorno-Karabakh to Armenia on Tuesday, the French news agency AFP reported. They left Azerbaijan through the last checkpoint and reached Armenia via the reopened Lachin corridor, the mountain pass that is the only link between Armenia and its enclave.
© PHOTO HANDOUT / NAGORNO-KARABAKH HUMAN RIGHTS OMBUDSMAN / AFP
Related news