Music authors are not fairly payed by streaming platforms such as Spotify, study shows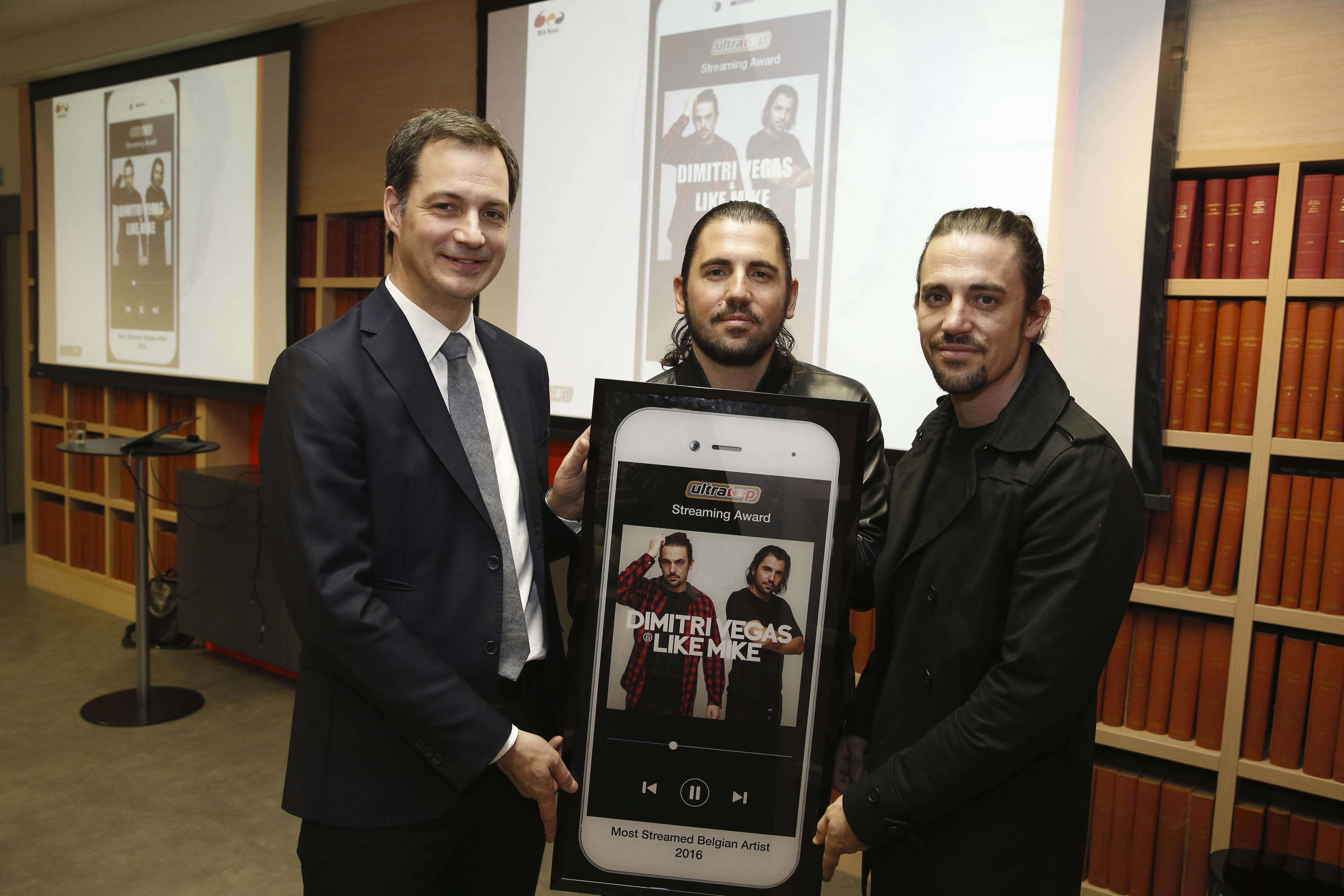 Music authors and composers are not properly remunerated by streaming platforms such as Spotify. This is the conclusion of the Belgian authors associations (Sabam) from a study on music streaming presented on Wednesday 28 September by Gesac, the European grouping of authors' and composers' associations.
The main cause of the low remuneration for songwriters and composers is a loss of value of their creations, says Sabam in a press release. For example, the price of the basic Spotify subscription of 9.99 euros has not changed since the platform's entry on the Belgian market in 2011. Advantage formulas such as the family or student subscription have actually reduced the average price per user in recent years. As a result, the average income for authors and composers have only decreased.
Moreover, according to Sabam, the distribution of income is completely disproportionate: 55 percent of the generated income is for the labels and artists, 30 percent remains in the cash of the streaming platforms and only 15 percent ends up with the authors and publishers of the music.
The Belgian market also has its own limitations, Sabam emphasizes. The presence of three different cultures in a small area leads to a limited degree of penetration, it is said.
Belgian style
Our country also has many more free subscribers than other countries. "The economic impact of this is huge, as a free subscription brings authors ten times less revenue than the paid version."
Finally, Belgians mainly stream foreign music. That is detrimental to local authors, because more money flows through to other countries.
"The Belgian market is bursting with local musical talent," says Sabam CEO Steven De Keyser. "And we want them to be properly compensated for their creativity."
Therefore, Sabam asks the government to invest more in financing and promotion options for local musical talent. It also sees a stimulating role for telecom operators. "The KPN initiative (the operator integrated Spotify's paid subscription in its mobile offer) is a good example of this. The Dutch music streaming market is now almost three times as large as ours."
According to the authors' association, there is also a greater need for education. The consumer is not so aware that streaming for free has an impact on the remuneration of the music makers.
Streaming has become the main form of music consumption today. It accounts for 68 percent of global music engagement, has more than 524 million subscribers and offers more than 70 million musical works.
(VIV)
© BELGA PHOTO (NICOLAS MAETERLINCK) Belgian Prime Minister Alexander De Croo and Minister of Cooperation Development, Digital Agenda, Telecom and Postal services and Dimitri Vegas and Like Mike pictured during the presentation of the annual results of the Belgian music market and the first Ultratop Streaming Award on 7 March 2017, in Brussels.