Mudslides, evacuations, disrupted trains: Belgium hit hard by heavy rain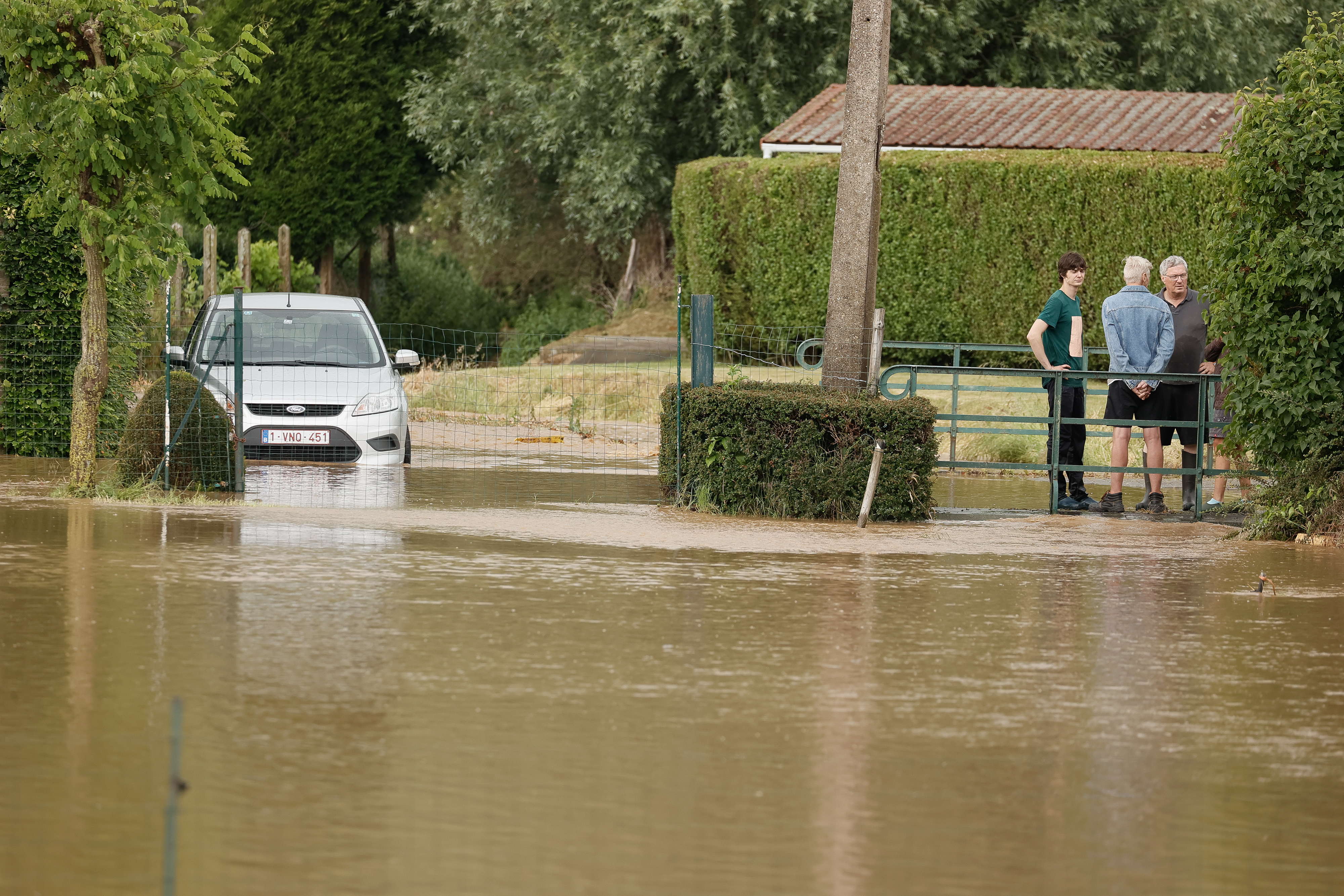 Belgium was hit by thunderstorms and banks of heavy rain on Sunday, causing flash flooding that disrupted rail traffic, closed motorway exits, and led to the evacuation of a nursing home and affected festivals.
In the city of Landen in the Flemish Brabant province, the rain caused the heaviest floods in 20 years. The municipality's crisis unit was deployed but had difficulty reaching critical locations, Landen mayor Gino Debroux told VRT. "Our municipality has been very badly affected. The crisis unit has come together." As a result, rail traffic via Landen was disrupted, causing delays of over an hour. The international Thalys and Eurostar trains were also disrupted and several motorway exits were blocked due to flooding.
Limburg
In the Limburg province, the fire services received hundreds of calls from people affected by the heavy rainfall and flooding. Even on Whit Monday, the services are still doing cleaning work. In the municipality of Riemst, the deluge carried away farmland earth, leading to mudslides; around the city of Hasselt, sandbags had to be distributed to stop the flooding. In the south of the Limburg province, the residents living on the ground floor of the Ocura residential care home had to be evacuated due to the flooding. 
Two festivals taking place in Limburg this weekend were also badly affected by the heavy rainfall. Those attending the Blues Peer festival (in Peer) could escape the rain by finding a spot under the tent sheeting; Extrema Outdoor festival-goers in Houthalen-Helchteren were urged by the organisation to stay at home until at least 19:00.
The Antwerp province was mostly spared from heavy damage. In the East Flanders province, the municipality of Waarschoot was completely flooded after 81 mm/square metre fell within two hours. 
Liège province
Many regions in Wallonia – which was also hit hard by the fatal floods in July 2021 – were badly affected, especially in the districts in and around the Liège province. The fire brigade had to intervene especially in Braives, Hannut, Geer and Burdinne, mainly for flooded roads, uprooted trees and water seepage into buildings.
"Be careful on the road, many roads are completely unusable. We are in crisis management and our teams are on the ground," mayor of Hannut Manu Douette told local media, adding that some roads could still be unstable on Monday.
The villages of Crehen, Avin, Grand-Hallet and Cras-Avernas were under water and several roads were closed to traffic.
In Binche in the Hainaut province, lightning struck an apartment building on Sunday morning, the impact of which caused a fire inside the roof. The 21 residents had to be evacuated, as the building is no longer habitable for the time being.
(KOR)
Floods in Landen, Belgium, after heavy rainfall on June 5, 2022 © BELGA PHOTO BRUNO FAHY