MR leader hit in face with pie during book signing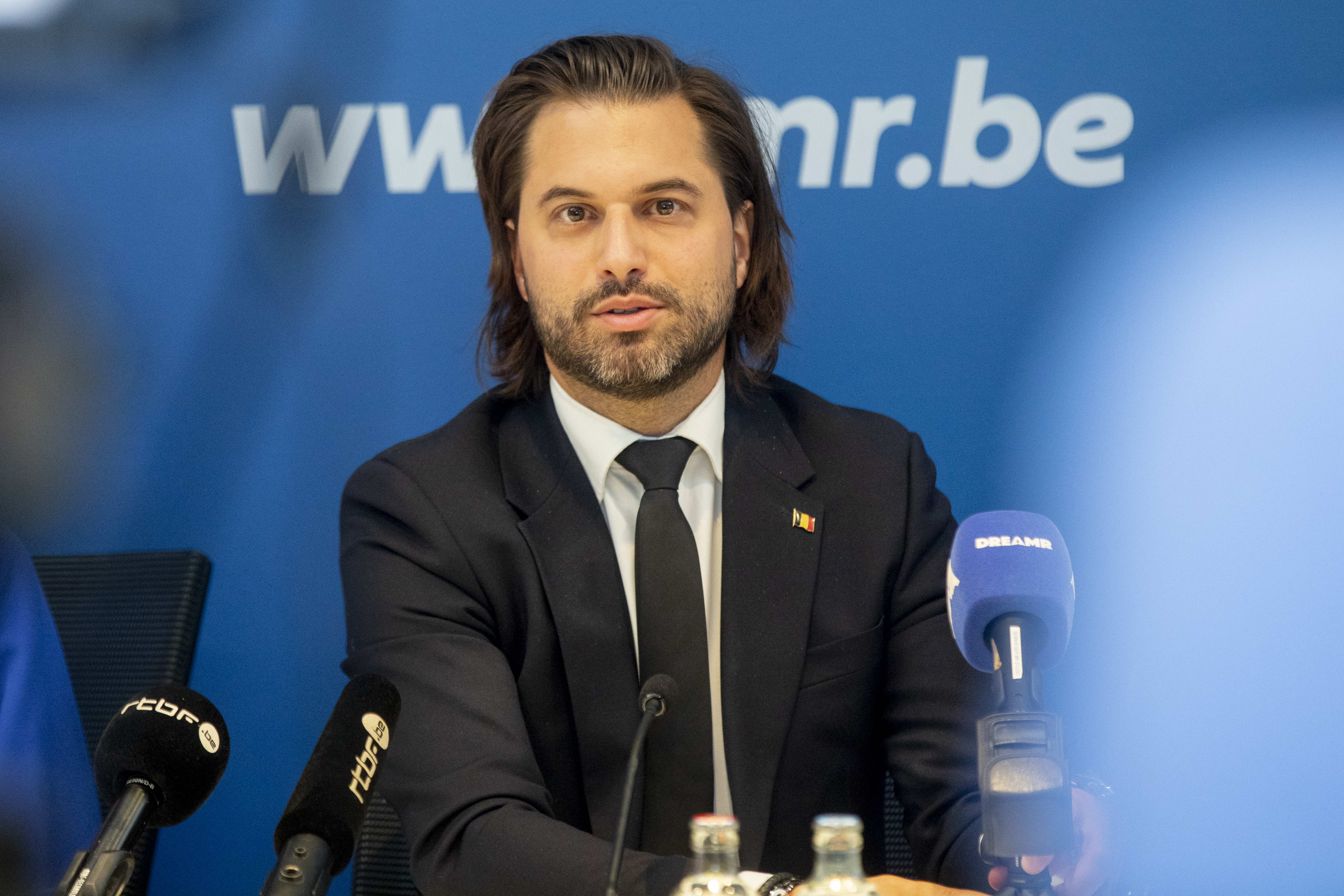 The leader of the Walloon liberal party MR, Georges-Louis Bouchez, was hit in the face with a pie on Saturday afternoon. The incident took place during a book signing in a Fnac store in Liège. Bouchez said he would lodge a complaint.
The incident happened at around 11.30. A father and his son had been queuing for about 30 minutes and when the son asked if he could take a selfie with Bouchez, the father took a pie from a box and threw it in his face.
After the incident, bystanders pushed thrower to the ground and Bouchez smeared some of the cake on the man's head. Security detained the man and called the police.
"Someone was smart enough to throw a pie at me," Bouchez said in a video posted on his social media. "Too bad, because it looked like a delicious pie. I even got to taste it. After the incident, I wanted to talk to him. Maybe he was not on the same wavelength politically. There was certainly no question of revenge. I always want to argue with someone, but never violently."
Bouchez was at Fnac in Liège between 10.30 and 12.00 on Saturday morning to sign his new book, Georges-Louis Bouchez, à bâtons rompus. After tidying up, he continued with his signing session. Bouchez told the Sudinfo newspaper that he intended to lodge a complaint.
According to the pie-thrower, it was "a political act" and throwing pies is legal.
© BELGA PHOTO HATIM KAGHAT / © BELGA VIDEO