Most controversial World Cup ever kicks off with dazzling opening ceremony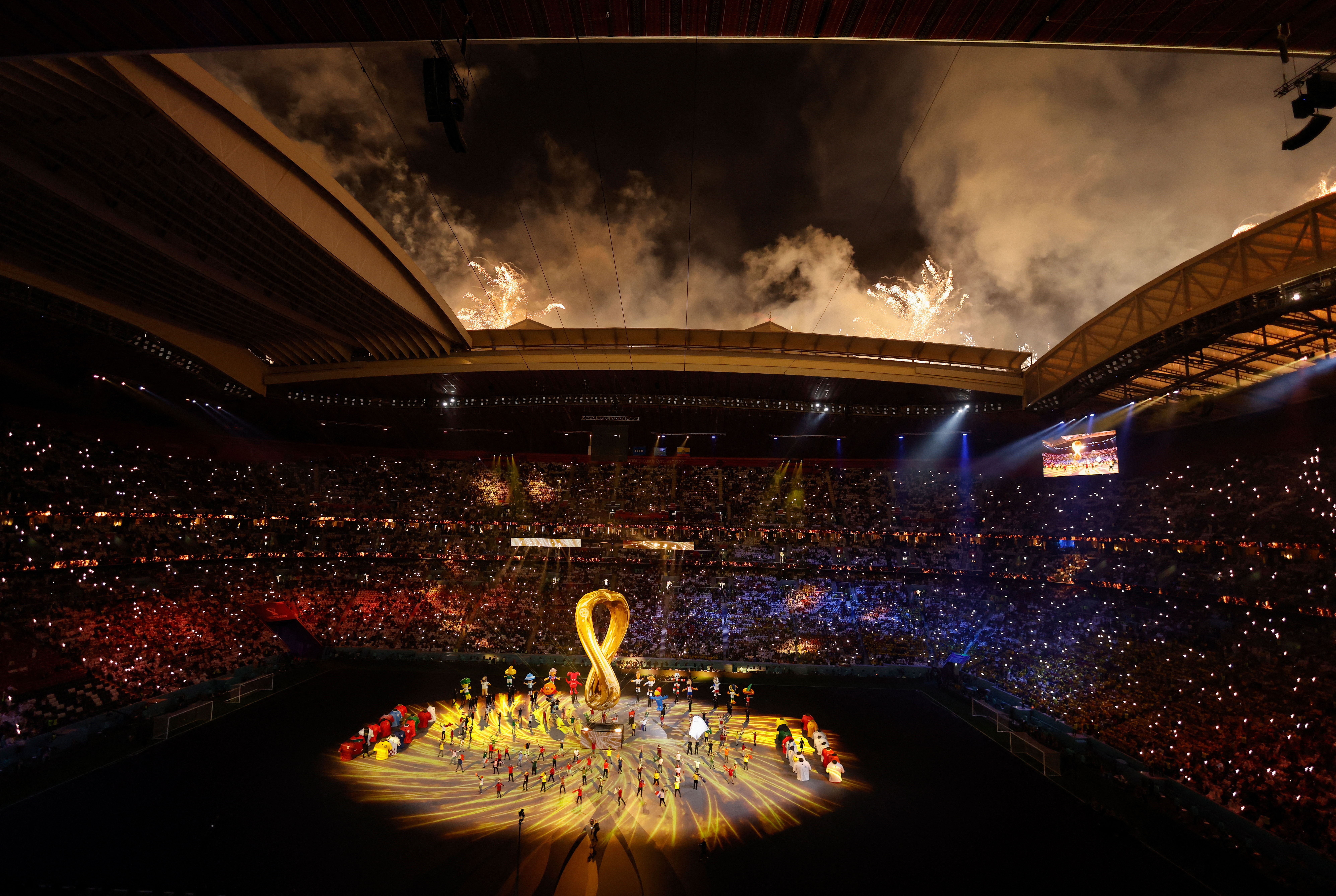 The World Cup was officially kicked off on Sunday evening with a dazzling opening ceremony at Al Bayt Stadium in the city of Al Khor, some 50 kilometres north of the Qatari capital Doha. It marked the start of the most controversial World Cup in football history. 
Accusations of corruption in the allocation, unacceptable working conditions for the hundreds of thousands of migrant workers resulting in thousands of deaths, a lack of human rights and a winter World Cup in air-conditioned indoor stadiums amid the worst energy crisis the Western world has ever known: the 2022 World Cup in Qatar has been met with a wave of criticism in recent years. Some countries threatened a boycott, but eventually the ball touched grass in the Gulf state after all. 
The 22nd edition of the World Cup is by far the most expensive ever. With an estimated cost of $220 billion, the World Cup in Qatar will cost more than all previous editions combined. No expense was spared, even for the construction of the Al Bayt stadium and the opening ceremony. The stadium's architecture recalls a Bedouin tent, traditionally used by the nomadic people of Qatar and the Gulf region. The stadium located far outside Doha is an outlier at the World Cup. A fact the Qatari authorities also misjudged, resulting in numerous traffic jams on access roads and chaos near the stadium. The stadium is surrounded by desert plains, giving the whole scene a surreal effect. Outside the stadium, the thermometer still indicates a smooth 26 degrees, but inside the stadium air conditioning provides cooling.
The purpose of the ceremony was to blend Qatari tradition with universal culture. Jungkook, one of the seven members of the popular South Korean pop group BTS, headlined the event. He, along with Qatari singer Fahad Al-Kubaisi, performed 'Dreamers', one of the anthems of the first World Cup on Arab soil. Singer Dua Lipa was also scheduled but cancelled last week.
The ceremony took only half an hour, after which host country Qatar and Ecuador started warming up for the opening match. It will be the first ever World Cup match for Qatar. Accusations also circulated in the run-up to the game. On Friday, a Bahraini journalist revealed that the opening match was allegedly fixed. Eight Ecuador players allegedly agreed to let the home country win 1-0 for no less than €7.1 million. The news source was quickly questioned, but it nevertheless indicates the atmosphere of the opening game. 
Dancers perform during the opening ceremony ahead of the Qatar 2022 World Cup Group A football match between Qatar and Ecuador © Odd ANDERSEN / AFP