More than 150 galleries exhibited at the 38th edition of Art Brussels this weekend
The industrial site in Brussels, Tour & Taxis welcomes a total of 157 galleries from 26 countries over the weekend. After two years of absence due to the covid pandemic, the art fair wants to let the audience experience live art again during its 38th edition.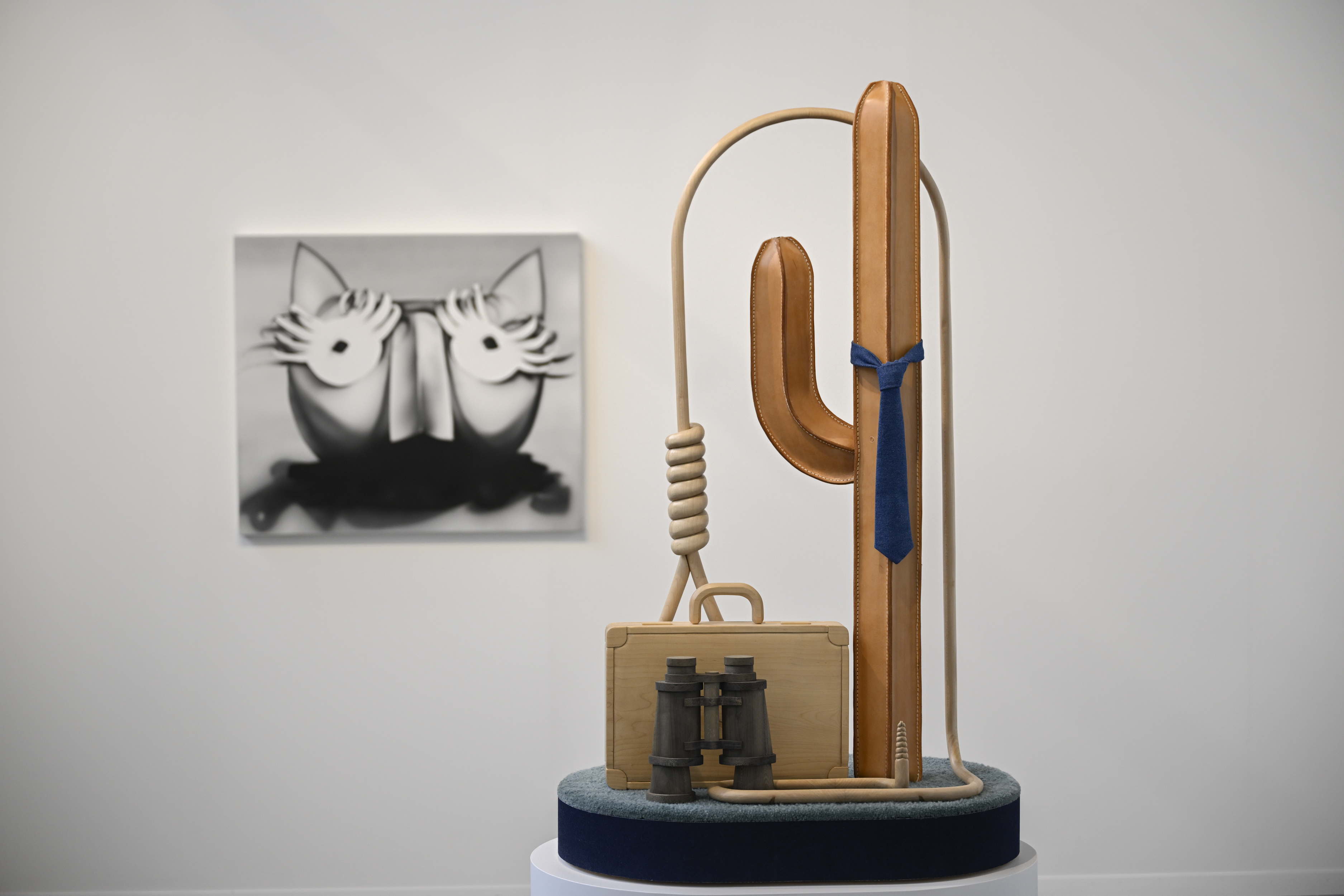 More than 1,000 artists are exhibited across all galleries. Depending on the works they bring, the art galleries are subdivided into different categories: prime (established artists), discovery (emerging artists), rediscovery (artists who should have been recognized before), invited (emerging galleries that question the typical gallery format) and solo (solo presentations by artists).
At the same time many new themes like gender identity and the human body found their way into the exhibition. The climate and the environment are addressed in the works of Peter Buggenhout at Axel Vervoordt (Antwerp, Hong Kong) and Laurent Godin (Paris). 
DMW Gallery (Antwerp) with Marius Ritiu, Sapar (New York) with Alejandro Magallanes, and Super Dakota (Brussels) with Chris Dorland on the on the other hand, found inspiration in the NFT's.
To support Ukraine, the Romanian visual artist and peace activist Dan Perjovschi designed five buttons that will be for sale at Art Brussels.
(AS)
Preview of the International 'Art Brussels' art fair, at Tour and Taxis, Brussels © Belga Photo + Video Laurie Dieffembacq