Months after the Qatar World Cup, FIFA's reputation has not improved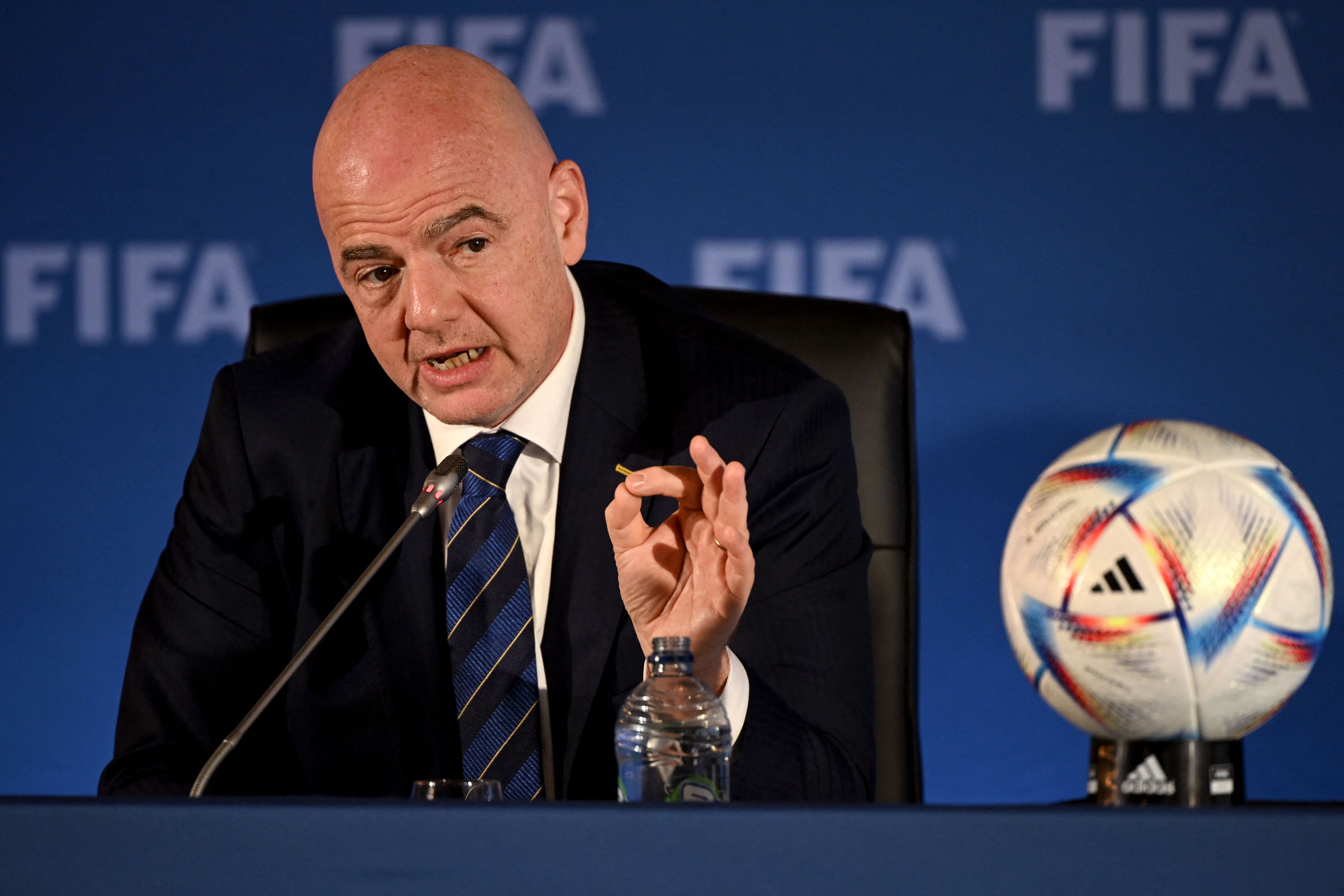 It's been more than three months since the FIFA World Cup in Qatar ended, but the reputation of the governing body of the world's most popular sport has not improved since. In fact, FIFA is at the centre of various controversies in the sport.
There is still much work to be done to improve the rights of foreign workers, to begin with. These migrants were the victims of serious abuses, and the Guardian estimated in 2021 that at least 6,500 people died during the construction of the country's stadiums.
FIFA set up a fund, focused on education and creating a labour excellence hub, but this has been heavily criticised by various NGOs. Last month, Amnesty International sent an open letter with over a million signatures to the organisation, demanding that it use the money to help injured workers and families of those who died. Other NGOs have echoed Amnesty's demand.
"The 2022 World Cup in Qatar generated a whopping 7.5 billion USD in revenue for FIFA, which has ignored the plight of migrant workers who made the tournament possible while they faced months of unpaid wages, dangerous working conditions, and unexplained deaths," said Michael Page of Human Rights Watch. "FIFA should (...) channel the Legacy Fund towards victims of serious abuses."
It is highly doubtful that FIFA will acknowledge these demands. It has drawn widespread criticism for pushing through decisions without consulting the relevant parties. For example, it recently approved a controversial expansion for the next World Cup, expanding the format from 32 to 48 participating countries and from 64 to 104 matches.
A 'complete disregard' for football
FIFA also decided to go ahead with a bigger Club World Cup in 2025 without consulting the domestic leagues. They are very critical of the changes, saying they could have damaging consequences for the football economy and player welfare. The Spanish first division accused FIFA of "continuing its malpractice of making unilateral decisions" and having a "complete disregard" for football.
These decisions are symptomatic of the way the organisation is run. Many see FIFA as an autocracy, ruled by president Gianni Infantino. Last month, the Swiss football administrator was reelected for a second term after an unopposed campaign.
Infantino is also infamous for his out-of-touch speeches. Last year, he proclaimed that organising a World Cup every two years instead of every four years could stop African migrants "from dying in the sea". And during his victory speech, he compared his election campaign to Rwanda's recovery from the genocide in 1994.
Infantino is now pushing for a biannual World Cup. He also has a close relationship with Mohammed bin Salman, leader of Saudi Arabia's repressive government and candidate to host the 2030 World Cup. With the next four years being just the second term of his presidency, which could last until 2031, things are unlikely to change anytime soon.
© William WEST / AFP